Over the years I have made quite a few drip cakes. I thought it'd be fun to make a round up of my favorites, to show how versatile drip cakes can be!
These cakes are made with both my chocolate drip recipe, and my colorful drip recipe. A few of these are even made with my caramel drip recipe.
Without further ado, here are 20 amazing drip cakes! I hope these drip cake ideas and designs will inspire you to try my drip cake recipe, and get creative in the kitchen.
1. Rainbow Drip Cake – This rainbow drip cake is on of my all time favorites. Between the rainbow lollipops, cake layers, and colorful drips, I can't help but smile when I look at this cake.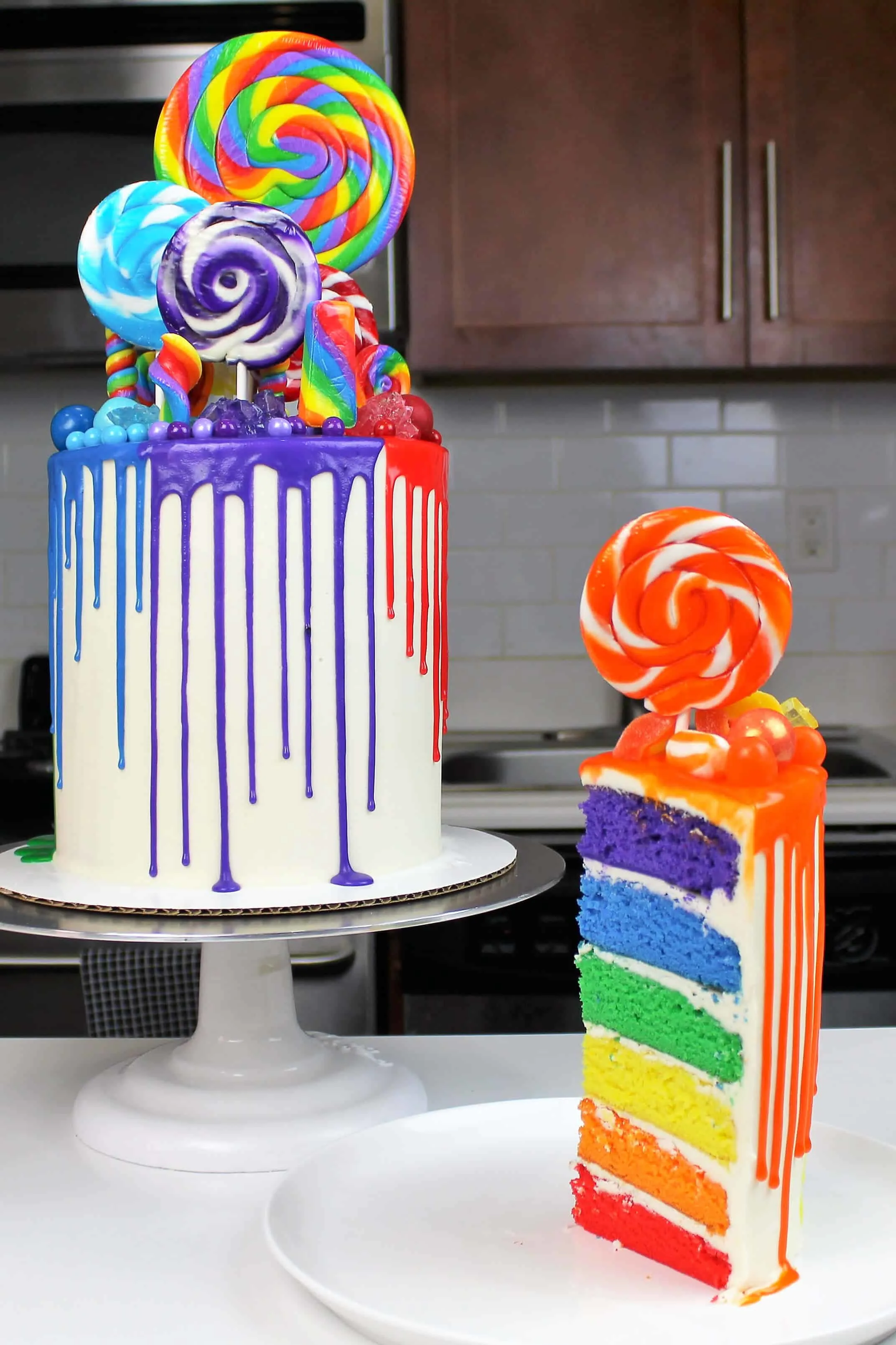 2.Circus Animal Drip Cake – This cake was inspired by one of my favorite childhood treats! The pink drip on this cake is just as bright as I remember those little circus animal cookies were!!
3. Lemon Meringue Drip Cake – This cake is filled with the most delicious lemon curd, and decorated in an equally excited way!
The yellow drip and toasted meringue topping let everyone know what they're getting into with this cake.
4. Nutella Drip Cake – I love this cake because it's decorated with a partial drip! No one ever said that drips have to cover an entire cake!!
Plus, with all the different frostings on the side of this cake, it didn't need much more going on.
5. Hot Cocoa Drip Cake – This luscious chocolate cake is not only decorated with a chocolate ganache, it's also filled with chocolate ganache and marshmallow buttercream.
6. Funfetti Cookie Dough Drip Cake – So many amazing things in this cake. A cookie dough cake filling, funfetti cake layers, and sprinkle sides??
What more could you want in a cake??
7. Peeps Drip Cake – My peeps cake may be a bit seasonal, but I couldn't leave this adorable peeps cake out of this list.
I mean, just look at those colors!!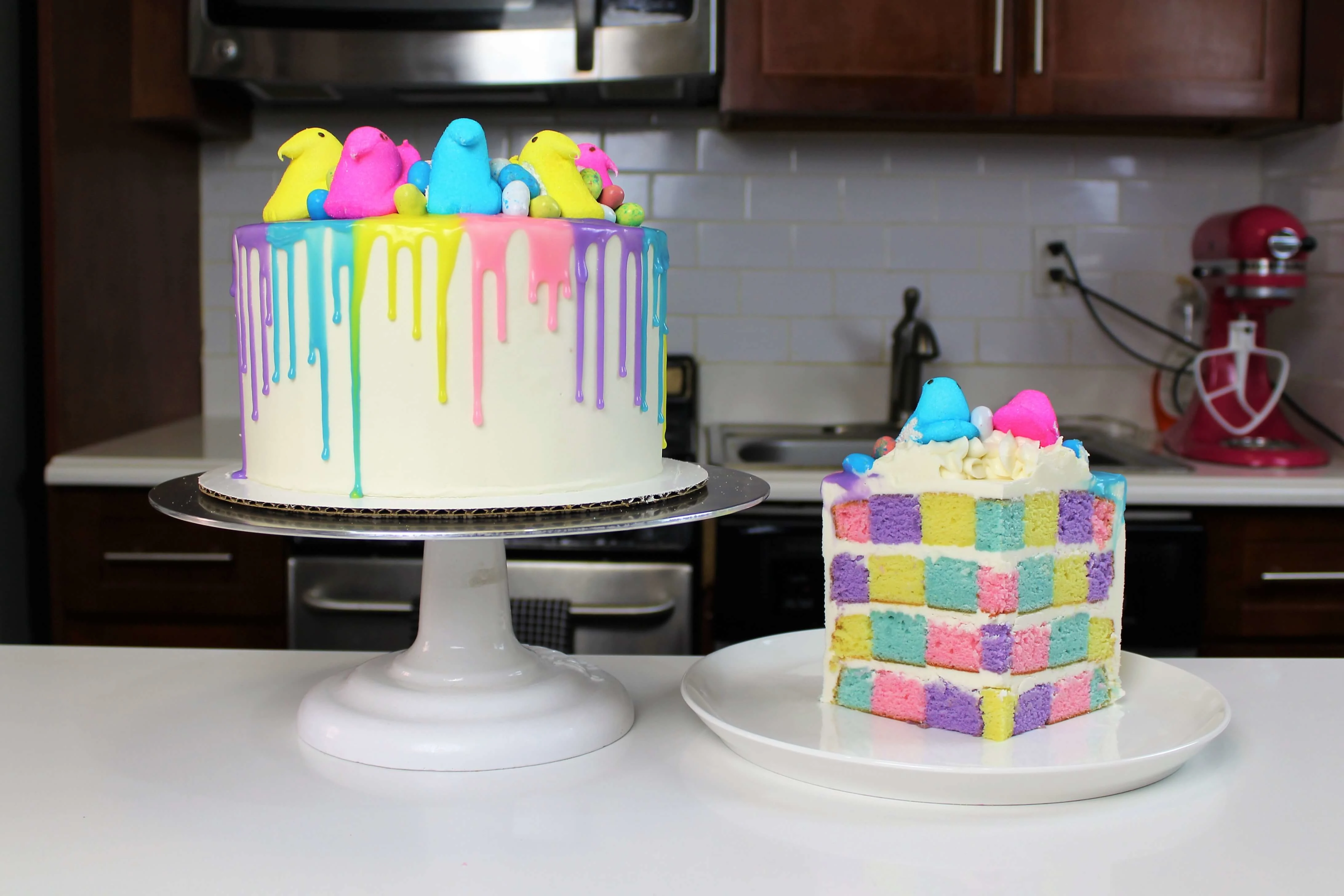 8. Pink Candy Drip Cake – This cake holds a special place in my heart, because I originally made it for Instagram. Yes, you hear me right.
For a special shoot with my favorite social media platform!!! It also is just gorgeous, I swear I could look at it all day.
9. Matcha Drip Cake – Want to mix things up a bit? This matcha layer cake is delicious, and such a fun flavor!
I'm still not over how beautiful the matcha buttercream looked, or more importantly how amazing it tastes.
10. April Showers Drip Cake – One of my earliest drip cakes, and one of my most unique drip cake ideas.
Still so obsessed with those blue raindrop drips!!

11. Red Wine Chocolate Drip Cake – If you like wine, this one's for you.
You can taste red wine in every bite, which pairs incredibly well with the chocolate in this cake.
12. Snicker Drip Cake – An all time favorite flavor, with a spin!
This square snickers cake has both a chocolate and caramel drip, and is topped with every type of snickers I could find!
13. Upside Down Caramel Drip Cake – While upside down drips can be a bit scary, they really do create such a fun effect!
14. Baileys Drip Cake – while this may not look like a drip cake, it originally was!
I just swirled a fun pattern into the sides to mix things up!!
15. Buckeye Drip Cake – These drips are a bit unique because they're made on the side of a cake with textured buttercream!
I used an icing comb to create the lines in the sides of this cake.
16. Tiered Candy Drip Cake – If you really want to take your drip cakes to the next level, you can make a tiered drip cake!
This cake ended up being massive, but it was so worth all the effort!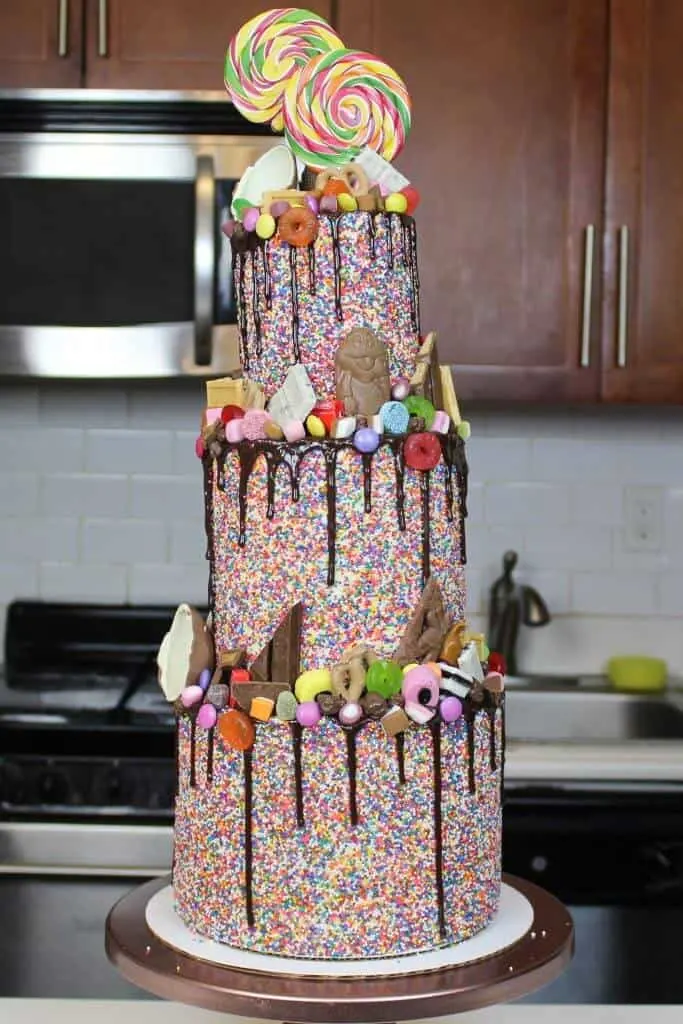 17. Cannoli Drip Cake – A classic dessert turned into a cake!!
The drip was inspired by my favorite type of cannoli, the chocolate dipped ones!
18. S'mores Drip Cake – An ooey, gooey, s'mores-inspired cake just wouldn't be complete without a melty chocolate drip.
Or without mini s'mores placed on top of it!!
19. Nutella Cookie Dough Drip Cake – The drips on this cake are actually just straight Nutella!! I heated it to make it a bit easier to work with, then went to town!
This cake was for a dear friend's 30th birthday, and she is HUGE fan of Nutella.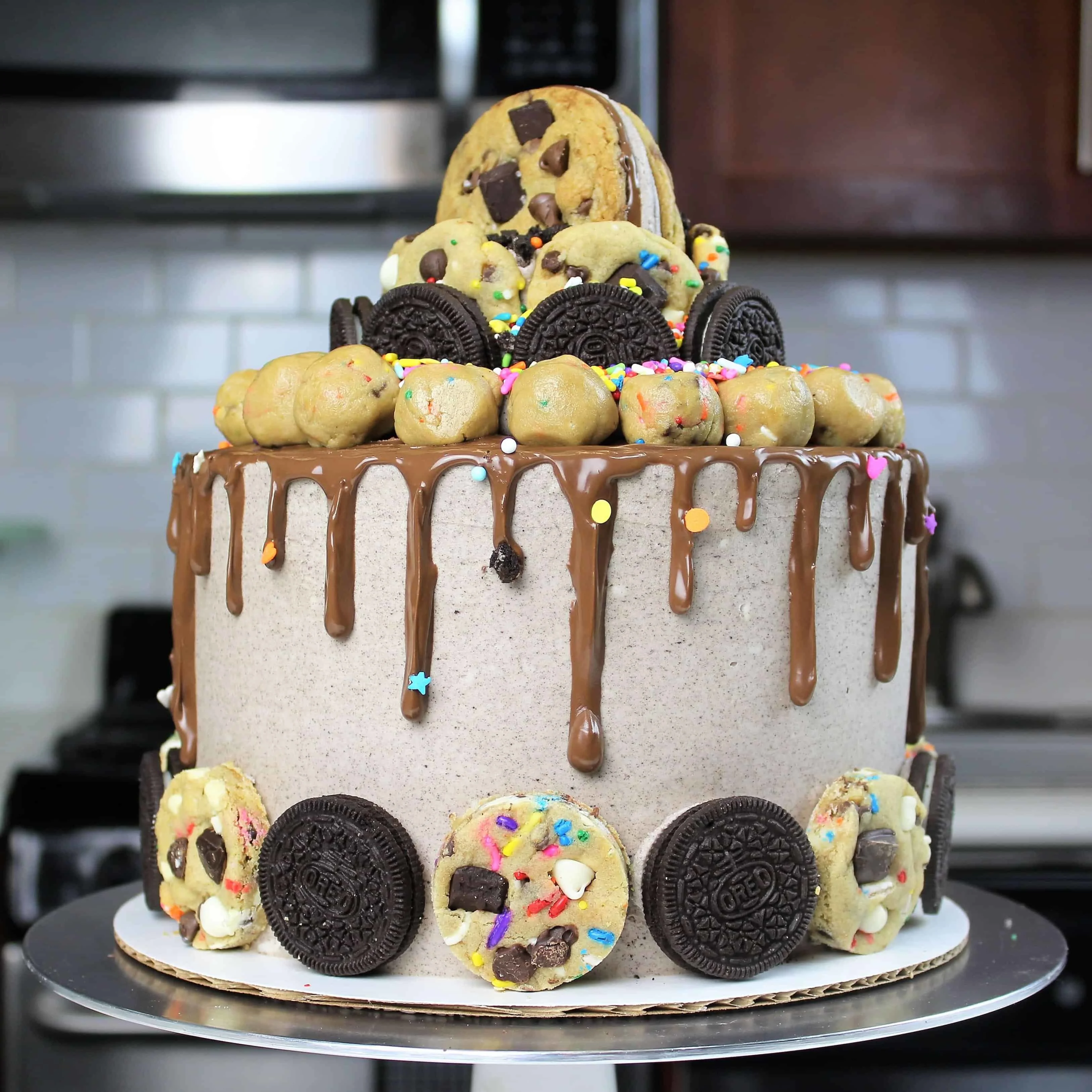 20. Double Drip Cake – This is one of the more challenging drip cake ideas, but also so satisfying to make.
It looks like a piece of art!
One that note, I'm more motivated than ever to make more drip cakes! This drip cake round up was so fun to make. I'm kind of in shock that I've made this many, but I definitely still have more drip cake ideas floating around my mind!
What drip cakes would you like to see me make?? I love hearing your ideas!
As of now, my next drip cake is going to be a salted caramel drip cake!! Stay tuned.
Other Recipes You Might Like: