Adding fresh flowers on a cake is a beautiful and elegant way to decorate it. Sugar paste flowers can be a lot of fun, but boy are they a lot of work!!
Sugar paste flowers are truly an art form of their own, and a majority of us don't have the skills (or time) to make them.
When it comes to fresh vs. sugar flowers, I like to say you simply can't beat nature. I mean, have you ever truly looked at a perfectly bloomed rose?
It's stunning. I can honestly say that nothing I could make would be more beautiful.
Why Add Fresh Flowers To A Cake?
As you can tell by now, I am clearly team fresh flowers. Adding fresh flowers on a cake elevates it's look to a whole new level.
We all know that flowers are beautiful, but their time is precious. They don't last forever, and there's something about having a perfectly bloomed flower on a cake that makes it feel so timely, so in the moment.
Fresh flowers on a cake make it feel like it's a special occasion. People don't just put flowers on any cake! Usually they're used on wedding cakes or engagement cakes.
What Types of Flowers Can You Put On A Cake?
This is a tricky question. When adding flowers to a cake, you want to think about safety first. The general rule of thumb is to avoid any flowers that are toxic. You don't want any chance of someone getting sick from eating your cake!
There are lists out there that run through what types of flowers are edible. However, most of the flowers listed aren't in season year round, or are hard to find in most flower shops.
It isn't like your guests will be eating the flowers on the cake. No one is going to take a cake slice with a rose on it, and try to eat the rose! The main thing you need to consider is the flowers coming into contact with any frosting or cake layers.
With that in mind, I think there's an easy way to go about finding fresh flowers for a cake.
I've found instead of starting with a massive list of flowers that you can use, it's easier to just go to your flower shop.
You can start by looking at what flowers are available and currently in season. Then you can do a quick google search to check the flowers you want to add to your cake.
It's also great to use flowers that are organic, or haven't been treated with pesticides. Sometimes it's hard to find them, but I've found farmer's markets or Whole Foods are both great places to start.
Do You Need To Wrap The Stems of Flowers?
Most cake makers do wrap the stems of flowers that are added to cakes. The main concern is that the fluids from the flower stems can leach into the frosting and/or cake layers.
Even if a flower is edible, the fluids from the stem can have a bitter and unpleasant taste.
If you plan to have the stems of your flowers come into contact with the cake, you can wrap the stems with floral tape.
Floral tape is a special type of tape that sticks to itself, and usually comes in different shades of green.
When it comes to cakes, people usually wrap each individual flower stem.
Tightly wrapping the stem with floral tape and twisting the end of the tape will prevent any fluids from leaching into the cake.
How Do I Add Flowers to the Sides of a Cake?
Wrapping flower stems is a great method to use if you plan to add flowers to the sides of your cake, or want them to be positioned at particular angles.
If this sounds like a cake design you want to recreate, I highly recommend using bubble tea straws as well. While you may not be able to easily shove a wrapped flower stem into a wall of buttercream and cake layers, you can with a straw!
Bubble tea straws are thick, plastic straws that work wonders when it comes to adding flowers to a cake.
All you have to do is trim the straw to be a few inches, and insert it into the cake at the desired angle (pressing it fully in the cake). Then simple slip the flower stem into the straw opening.
There are colorful bubble tea straws out there, but I recommend using clear ones if possible! That way if any of them aren't completely inserted into the buttercream, they'll still be pretty much invisible!
The last thing you need is a neon pink ring peaking out around the base of a gorgeous white rose on a wedding cake.
Above is a cake I made for a friend's wedding, and I added the flowers to the cake at the venue. I use bubble tea straws to help keep them in place at the right angles.
I used the same flowers that were in the bride's bouquet, to give it a cohesive feel with the wedding venue and decorations.
What's the Easiest Way to Add Fresh Flowers to a Cake?
If there is a barrier between the cake and the flowers, you don't have to wrap the stems. Wrapping stems can be time consuming and frustrating, and I like to avoid it when I can.
If you decide to go this route, you still need to be sure the cake is protected. I like to do this by placing a cake board on top of the cake, and adding flowers on top of it.
Sounds crazy, right? Putting a cardboard cake round on top of a frosted cake? But I promise it works wonders.
It allows you to essentially create a flower "top" on the cake. You can add frosting, load up the cake with tons of flowers, and create a gorgeous cake.
I love this cardboard cake round approach for two reasons. The first is that none of the flowers ever come into contact with the cake.
This means that you don't have to wrap stems, or stress over using only edible flowers.
Then when it's time to actually cut and eat the cake, you can simply run a large offset spatula under the cardboard cake round.
It pops right off, and you can easily cut slices of cake. You get all the fun of fresh flowers, without the hassle!!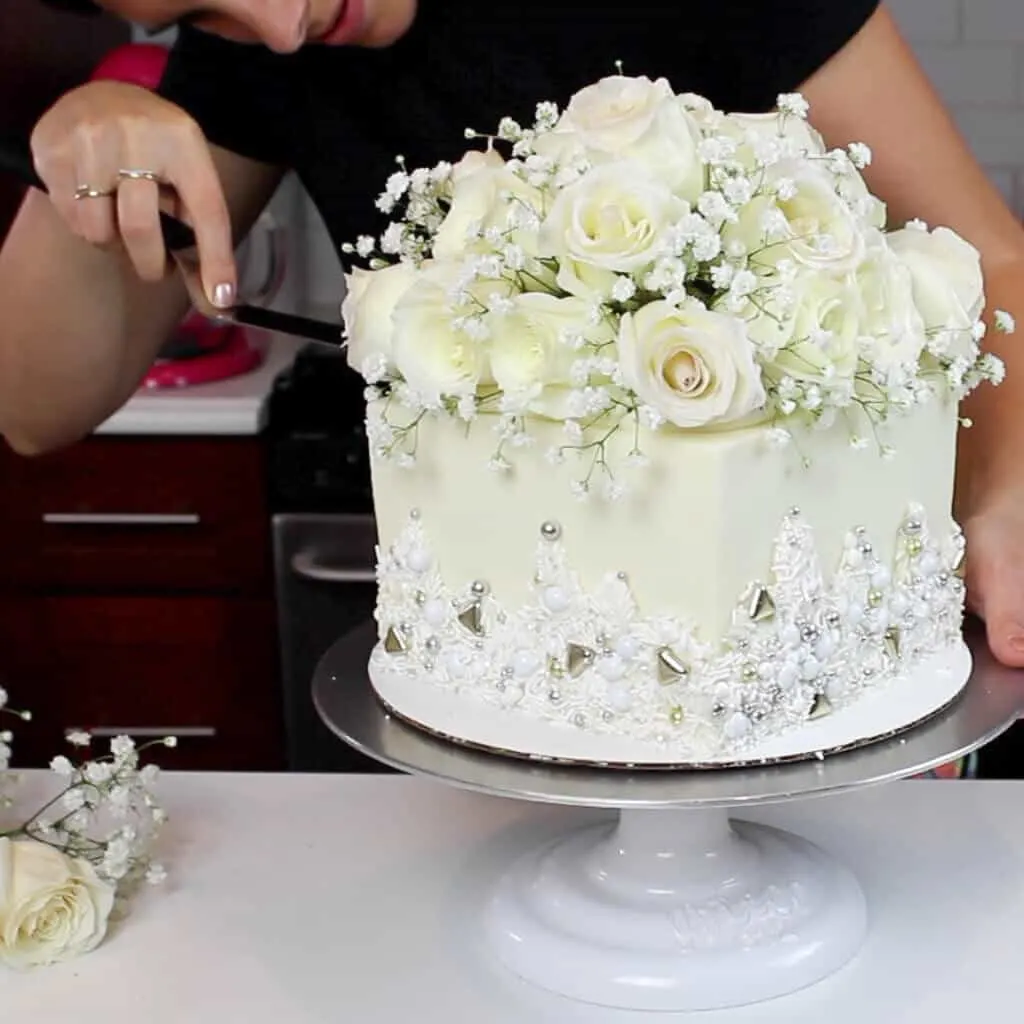 I love this approach, because it makes life so much easier. If you've ever tried to cut a cake with fresh flowers on it, you'll totally get it.
By using the cardboard round approach, you don't have to cut around all the flowers. You also don't have to pull each flower off the cake, or worry about floral tape getting stuck in the frosting (it's gross!!).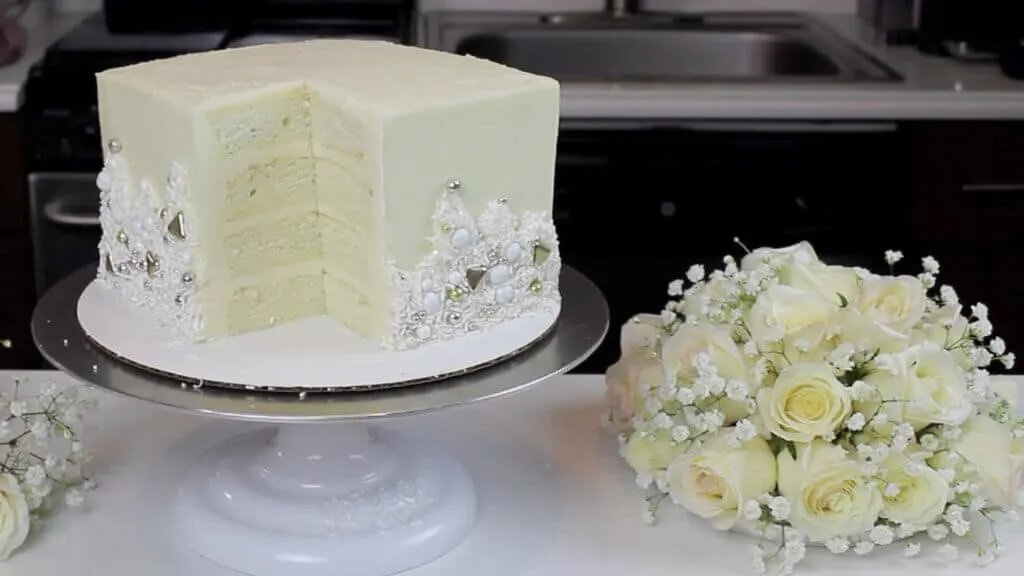 How Long Do Fresh Flowers Last On A Cake?
While cake layers and frosting can be made in advance, I do not recommend adding fresh flowers to a cake ahead of time.
Flowers need water to prevent them from wilting. If they're added to cake more than a day before an event, they can really lose their luster.
I like to add fresh flowers to cakes the same day they will be enjoyed. While this answer makes life a bit more challenging, you have to trust me on this one. If you add them the day before, you will regret it.
I will be adding fresh flowers to my own wedding cake, and I plan to do it the morning of my wedding. Sadly, there's no short cuts around this.
Share Your Creations With Me!
If you try adding fresh flowers on a cake using these methods, or like to use a different method, I'd love to hear your thoughts!
You can also tag me on social media @chelsweets and use #chelsweets so I can see your beautiful creations.
Other Recipes You Might Like: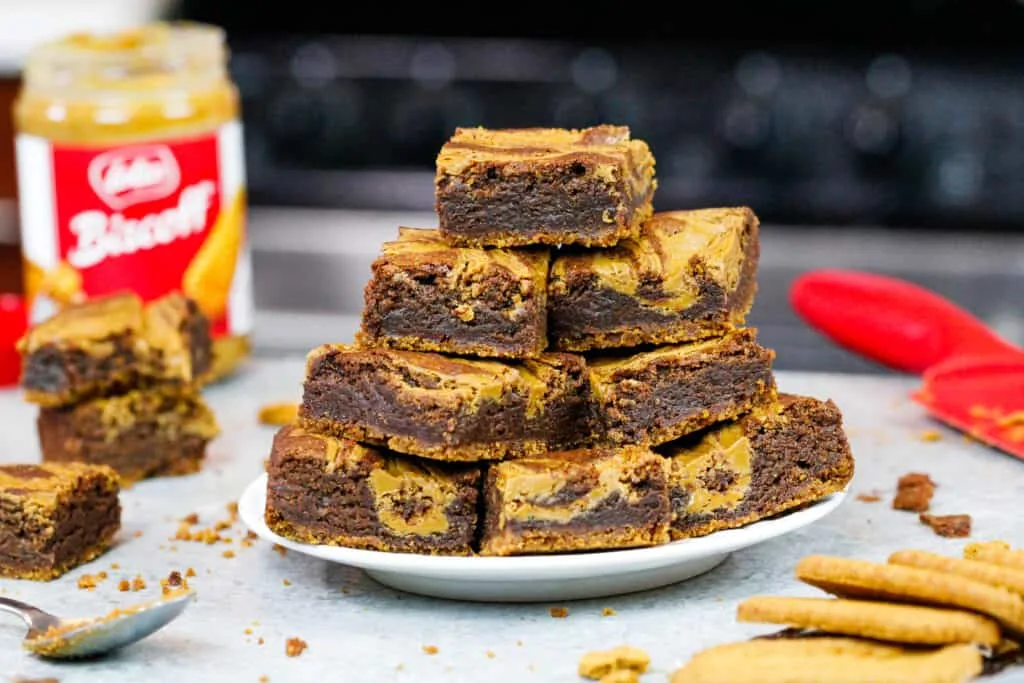 How To Add Fresh Flowers To A Cake
Below are some of the tools I like to use when adding flowers to a cake! It can vary based on how you plan to add the flowers to a cake, but these are my go-to items.
Photo Credit: Decora
If you don't plan to use my cardboard cake round method to protect the cake, I do recommend wrapping the stems of your flowers! This floral tape is 1/2" thick, and works well when it comes to twisting the end together.
Photo Credit: SparklingClearStraws.com
Bubble tea straws are a great way to secure flowers onto a cake at an angle, or if they're being placed around the sides of the cake. I recommend getting clear bubble tea straws like these, so that they are basically invisible once pressed into the cake.
Photo Credit: www.amazon.com
If you plan to use my cardboard flower top method, theses grease-proof cardboard cake rounds work great!
I like the flip them upside down, so that the greaseproof side is what comes in contact with the buttercream.