I finally hopped on the geode cake band-wagon this weekend, and found that it is WAY easier to make a geode cake than I thought!
All you need is a frosted cake, some white/clear rock candy, gel food coloring, and a little vodka!
I was inspired by an amazing amethyst/geode wedding cake made by Intricate Icings Cake Design. To help the purple pop even more, I added a gold border with edible gold paint.
I modified the design to make it a bit more approachable for all of us home bakers!
The Cake Components
This cake is made with my favorite vanilla layer cake recipe, which I colored purple with gel food coloring.
I baked four, eight-inch round cake layers using 1 batch of cake batter. The cake is frosted the cake layers with 1 batch of my American buttercream.
Creating the Geode
Once the cake layers were stacked, I covered the cake in a thin crumb coat. Then I trimmed a triangle from one side of the cake.
Next, I covered the exposed area with frosting, and let the cake chill in the freezer for about 5 minutes, until the crumb coat is firm to the touch.
Add a second layer of frosting, and smooth using a bench scraper.
Gently press crushed rock candy into the cut area of the cake.
I started with the larger chunks of candy, then filled in with smaller bits of candy.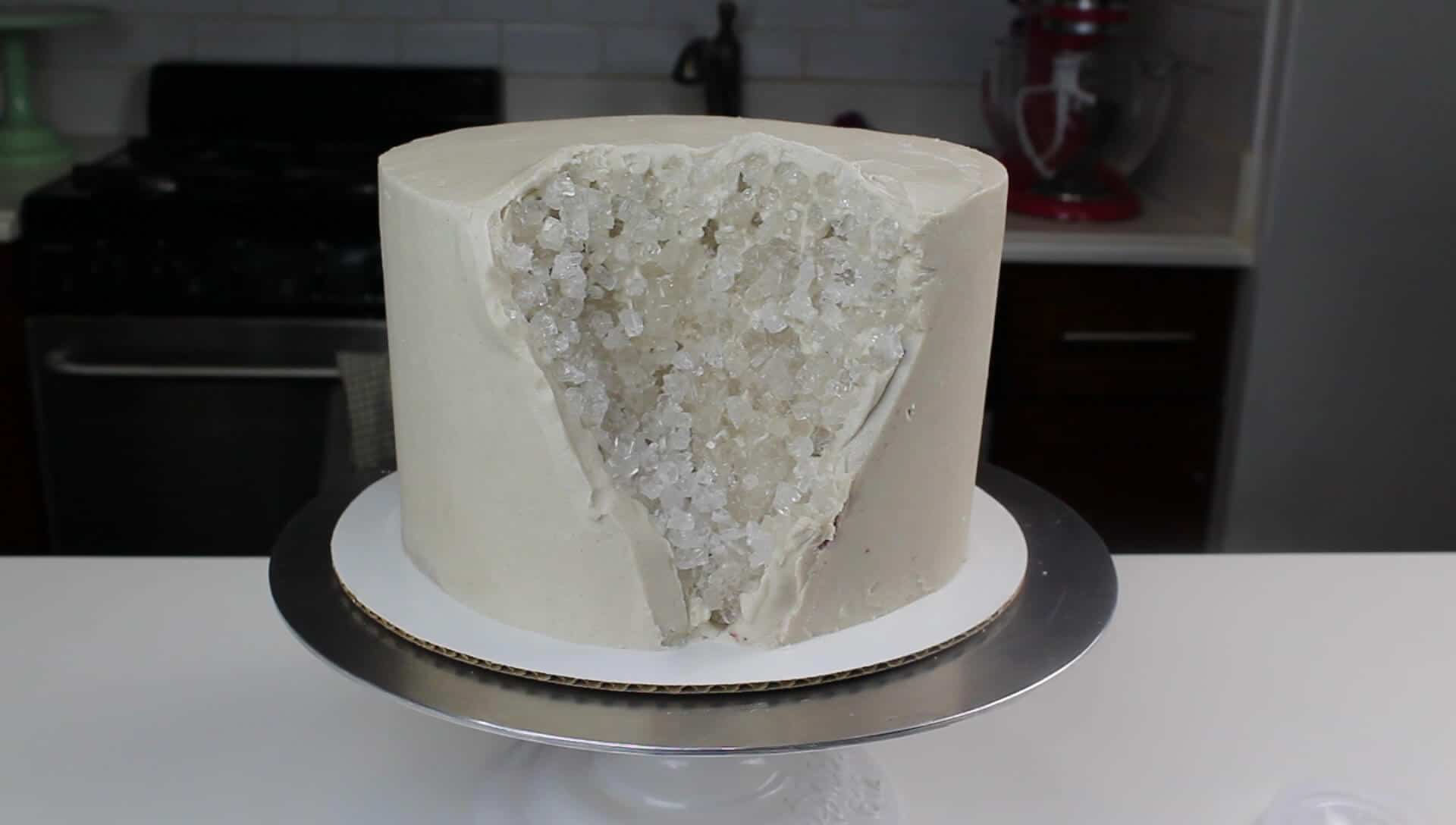 Coloring the Geode
Mix together a few drops of vodka and large squeeze of purple gel food coloring.
Using a kitchen paint brush, gently dab the mixture into the center of the candy area.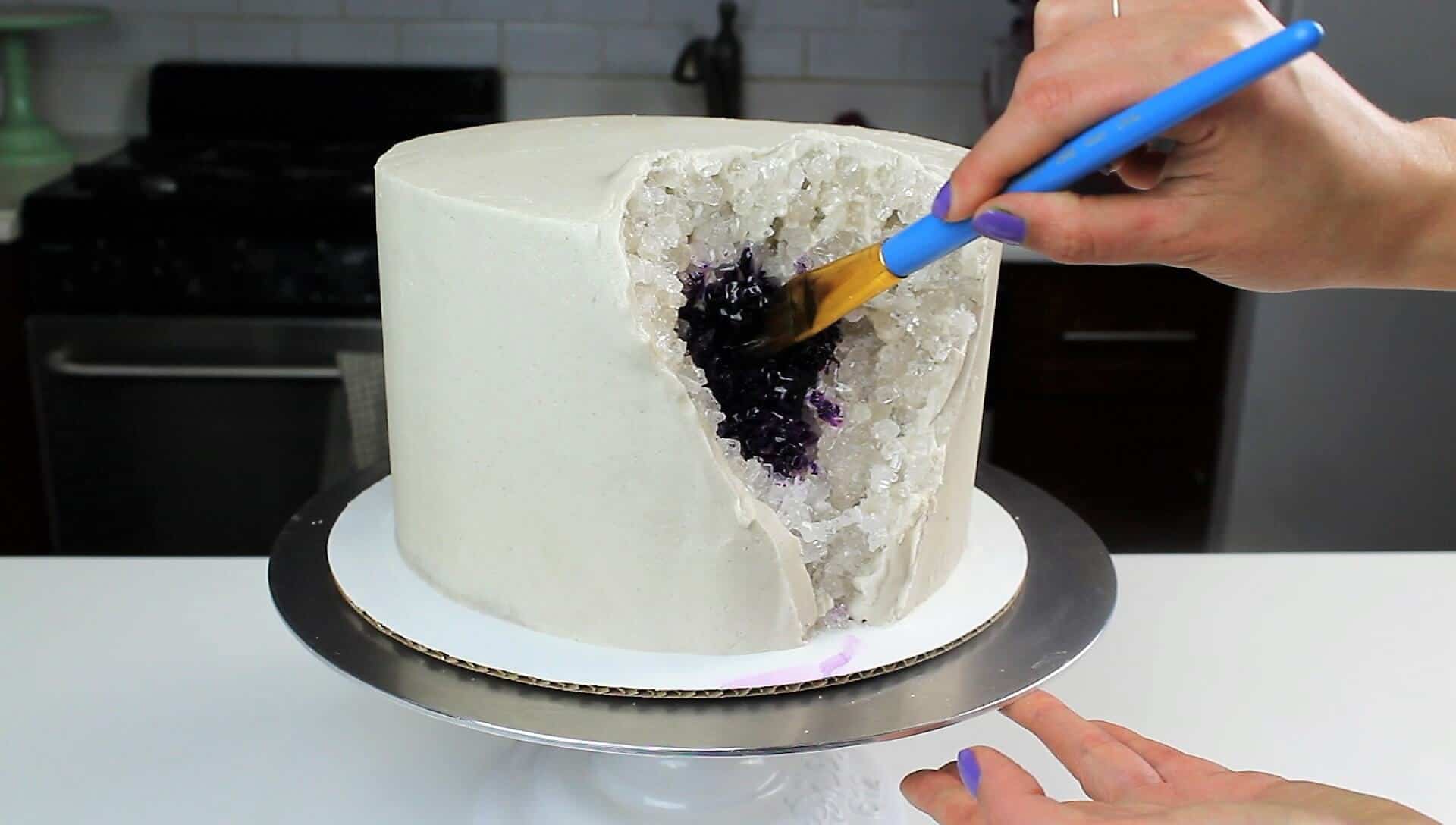 Rinse off and dry your paint brush, and add some additional vodka into the gel food coloring to dilute the mixture.
Brush around the dark purple center, gradually spreading the lighter purple liquid out towards the edge of the candy covered area.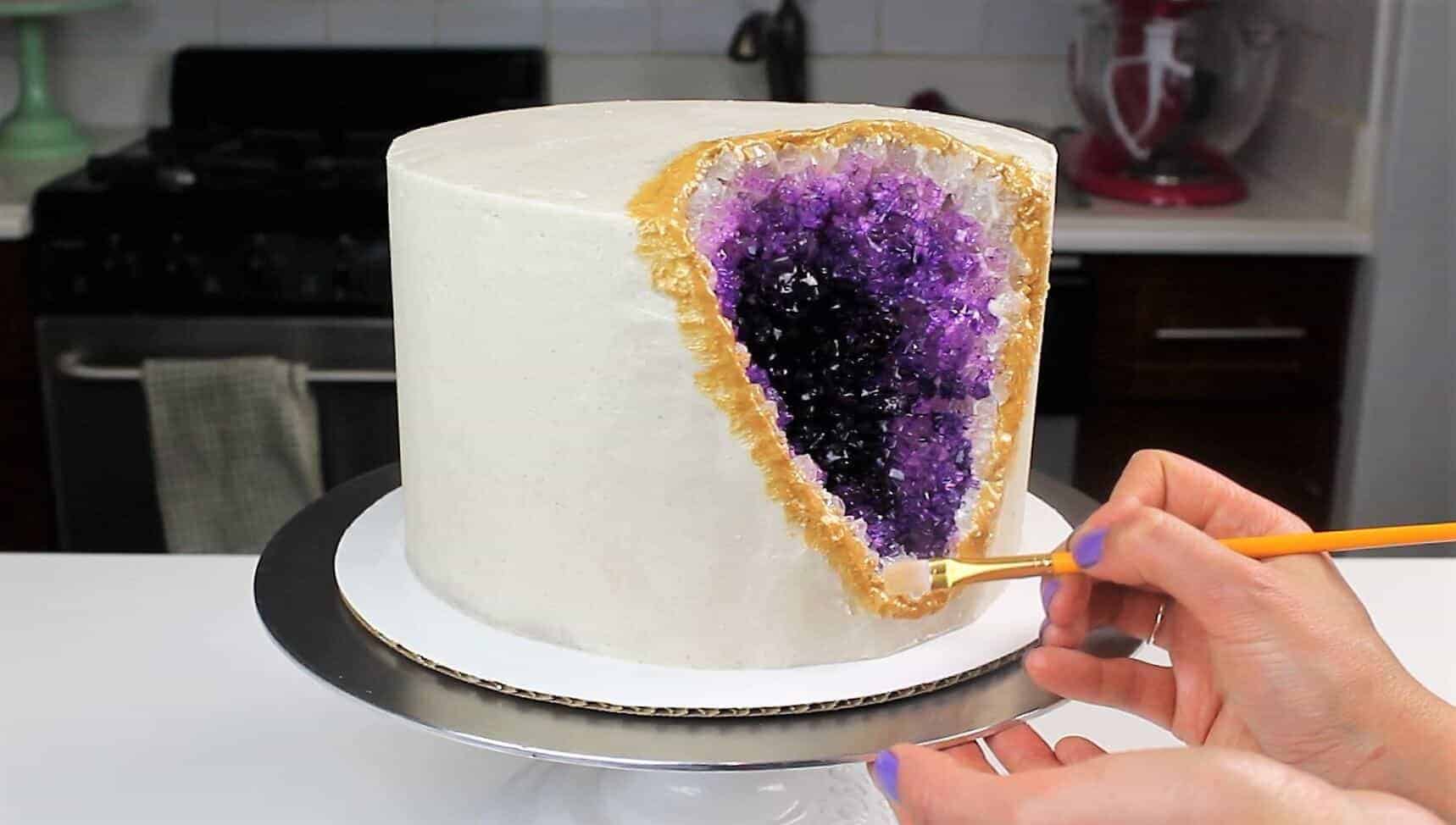 Leave the rock candy around the edge uncolored. The final step is to paint the edge of the candy area with a boarder of edible gold paint. 
You could also use edible gold leaf on the border.
And that's it! It's that easy!!! If would also be fun to use a grey buttercream (or even an oreo buttercream), to make the cake look more like a rock.