No cake is complete without a creamy coat of icing, so I'm compiling this round up of my favorite easy buttercream frosting recipes!
From my basic vanilla buttercream to all the flavors and variations in between, there are so many incredible ways to take your sweets to the next level.
There are so many reasons why I love my vanilla American buttercream recipe. The first is that it only uses 5 ingredients!
This recipe is pretty much foolproof and only takes about 5 minutes to make. It's the perfect sweet frosting for just about any dessert!
For a spooky yet elegant frosting, I love using my black frosting! I have two secret ingredients- black cocoa and black gel food coloring.
The black cocoa gives the frosting a bittersweet, chocolaty taste that tastes just like an Oreo.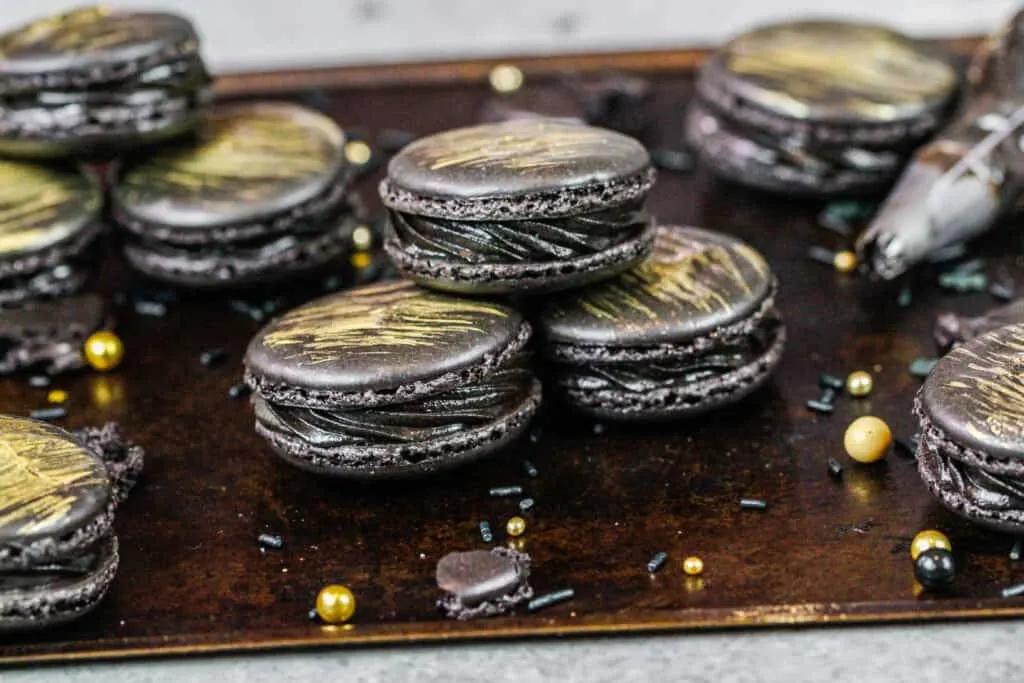 Although I adore my American buttercream, I was so excited when I perfected my Swiss meringue buttercream!
Since Swiss meringue buttercream has a meringue base, it's extra fluffy and has the perfect balance of sweetness and richness.
As much as I love my vanilla American buttercream, this chocolate buttercream is just as good, if not better!
To make my chocolate buttercream rich and creamy I add in the perfect amount of unsweetened cocoa powder and melted chocolate!
My best ever cream cheese frosting has all the tang from cream cheese, but is sturdy like my classic American buttercream.
You can easily pipe big swirls on your cupcakes and it's stable enough to use on layer cakes (like my carrot cake or layered red velvet cake)!
My lavender buttercream recipe uses a Swiss meringue buttercream base and isn't super sweet, so it lets the flavor of the lavender SHINE!
It's fluffy, silky smooth, and perfect on just about everything!
This brown butter buttercream frosting is packed with a toasty, decadent flavor and is the perfect way to step up your frosting game.
When you're making this frosting just make sure your browned butter is at room temperature before adding it to your buttercream!
This strawberry buttercream recipe is packed with REAL strawberry flavor, and it couldn't taste more delicious and fresh!
The secret to this recipe is strawberry powder– it's made from real, freeze-dried strawberries. It adds tons of flavor into the frosting, without throwing off the consistency!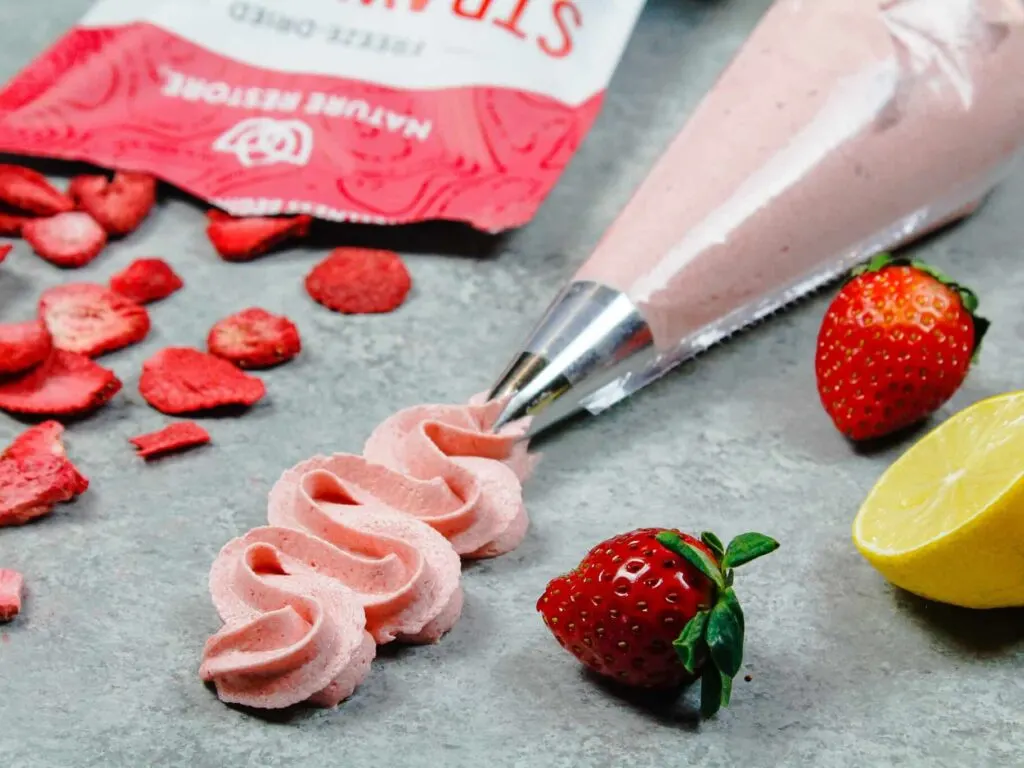 Oreo frosting, cookies and cream buttercream, whatever you call this recipe it is one of my absolute favorites and maybe even my signature frosting!
Whenever I make a batch, I swear I end up eating it by the scoopful! I know you're going to love it too, on a spoon or on a cake.
This matcha buttercream has a deliciously earthy flavor that's perfectly balanced with the sweetness of this frosting.
This recipe is light, delicious, and just sweet enough! It's important to get good quality matcha so the flavors really shine- you can order matcha powder on amazon or get it from Whole Foods like me.
To make my salted caramel frosting I first make some homemade caramel sauce! All you need is sugar, butter, heavy cream, and a bit of salt.
Once you've made the caramel you just add it into my American buttercream base and it's all ready to go!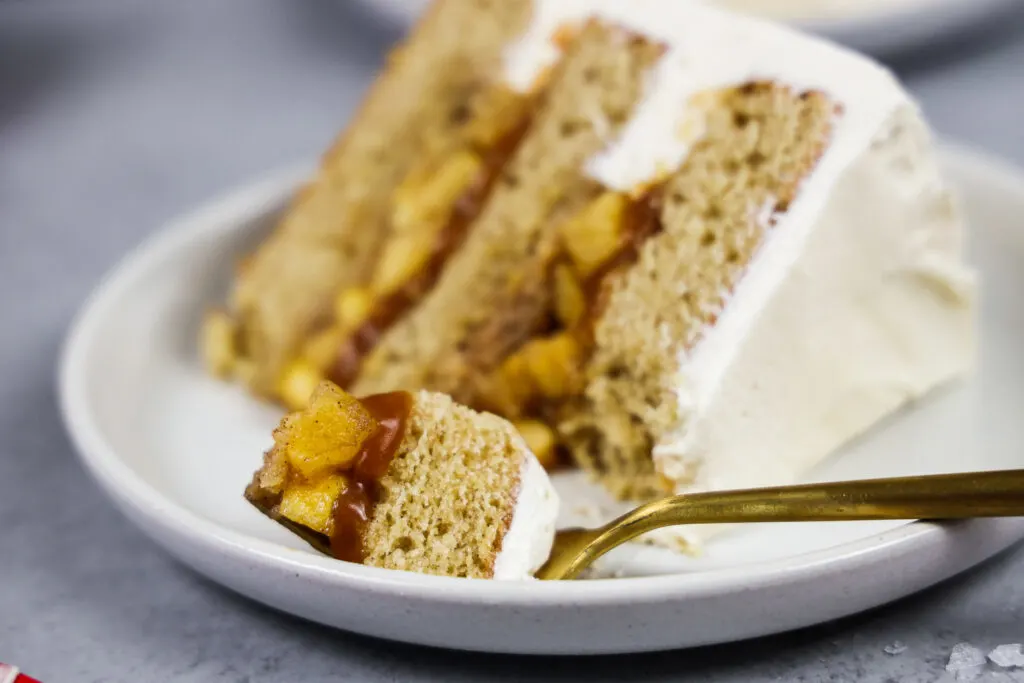 This buttercream round up wouldn't be complete without some dairy-free buttercream so, last but not least, here is my vegan buttercream!
This recipe uses pantry staples to create a smooth and creamy buttercream that tastes like the real deal. I tested a lot of different ingredients and found I loved Earth Balance Vegan Buttery Sticks the best!
Let Me Know What You Think!
If you try any of these easy buttercream frosting recipes, I'd love to hear what you think! Leave a comment below or tag me on social media @chelsweets! 🙂