I have training this week! This means I actually get to work from 9-5, and that I don't have to commute to New Jersey 😀
My friend Abdul loves red velvet, and since I am sitting next to him this week, I decided to make our training group some red velvet treats.
I used my favorite red velvet recipe, and altered the cheesecake filling to lighten the texture of the cupcakes. The ingredients included:
Red Velvet Batter:
2.5 cups all purpose flour
1.5 cups granulated sugar
2 Tbsp unsweetened cocoa powder
1.5 tsp baking soda
1 tsp salt
2 large eggs, room temperature
1.5 cups canola oil
1 cup buttermilk
2 Tbsp red food coloring
2 tsp vanilla extract
1 tsp white vinegar
Cheesecake Filling:
16 ounces cream cheese, softened
1/2 cup granulated sugar
3 large eggs, room temp
1/2 cup flour
1 tsp vanilla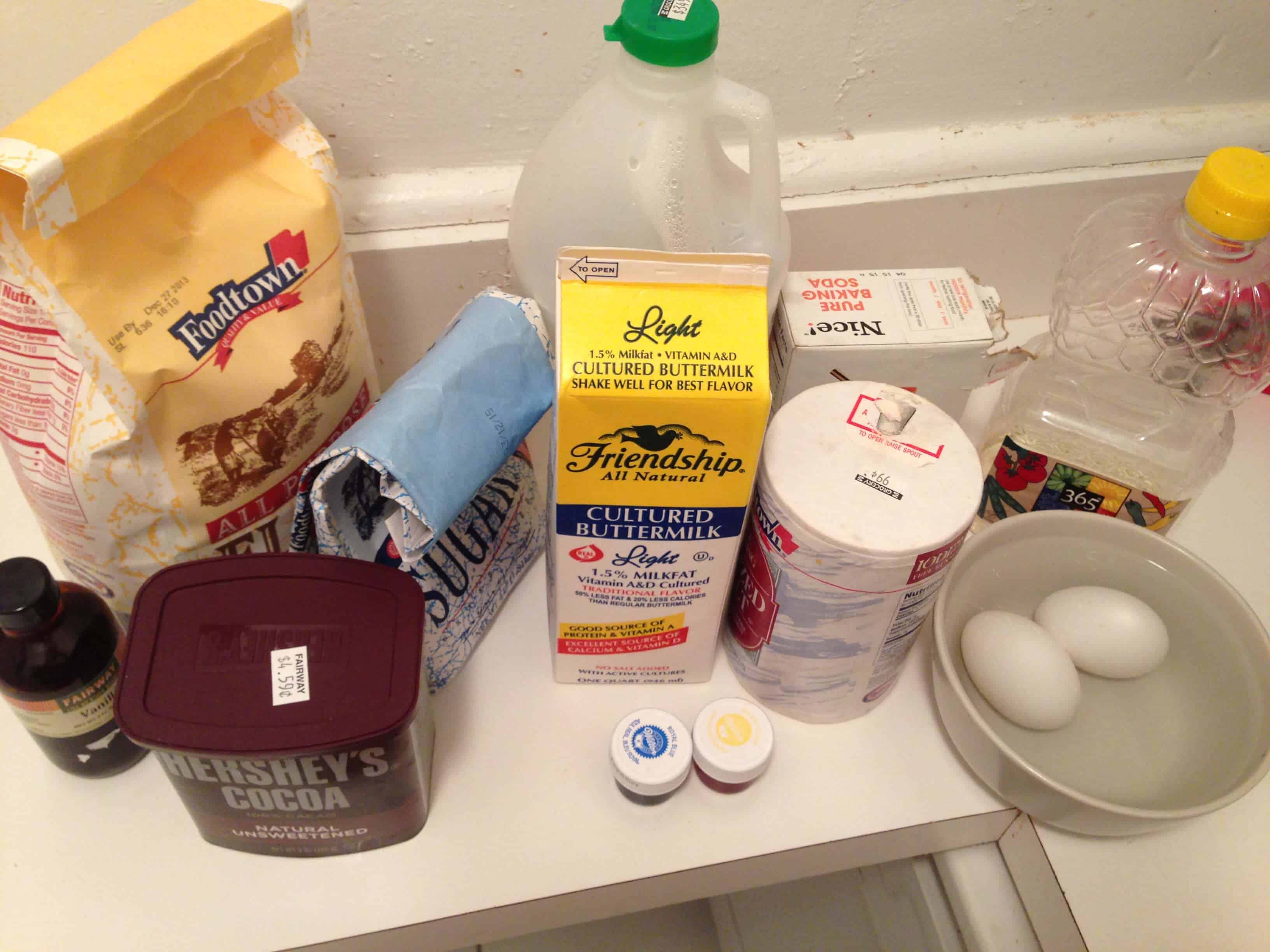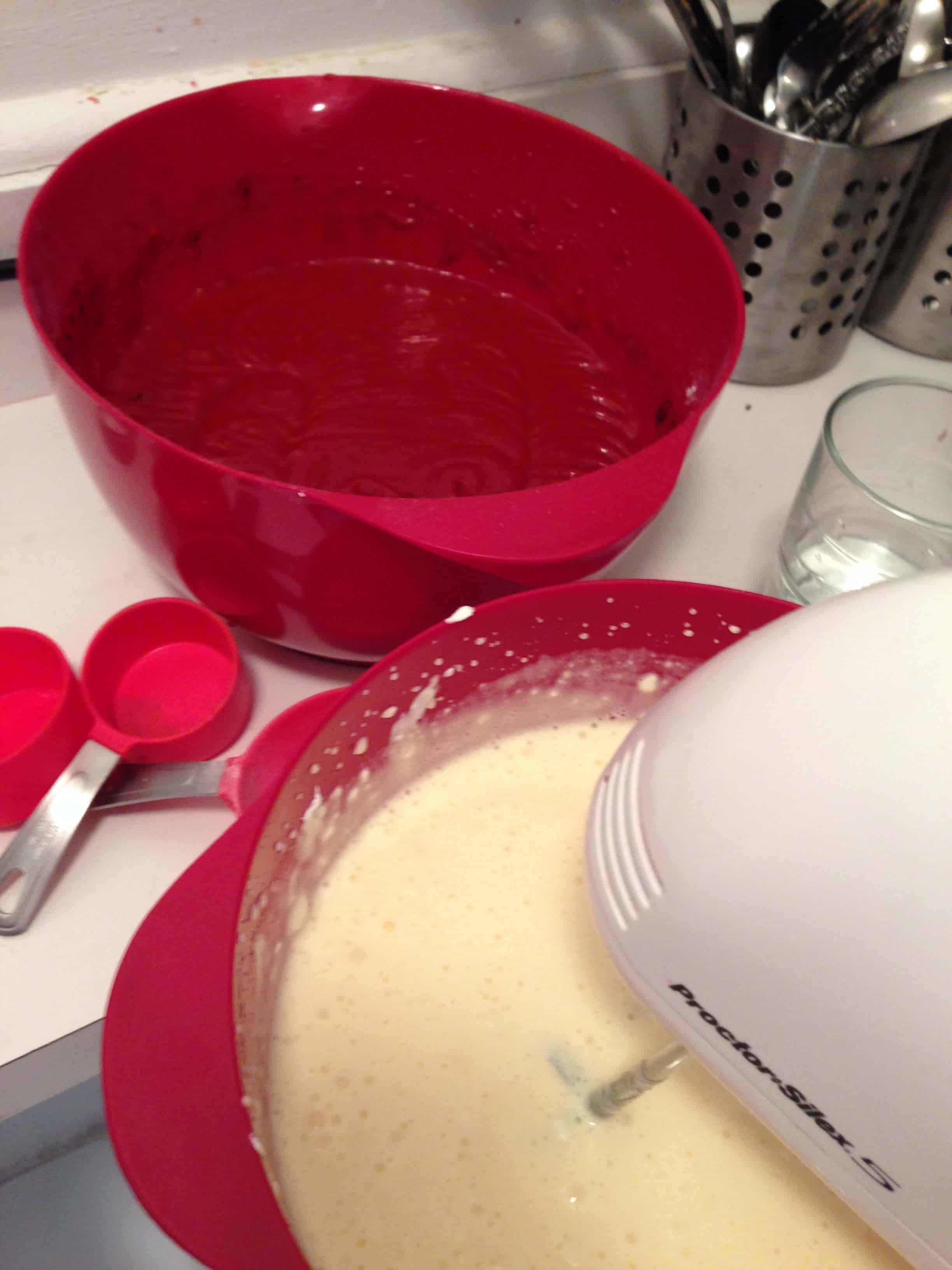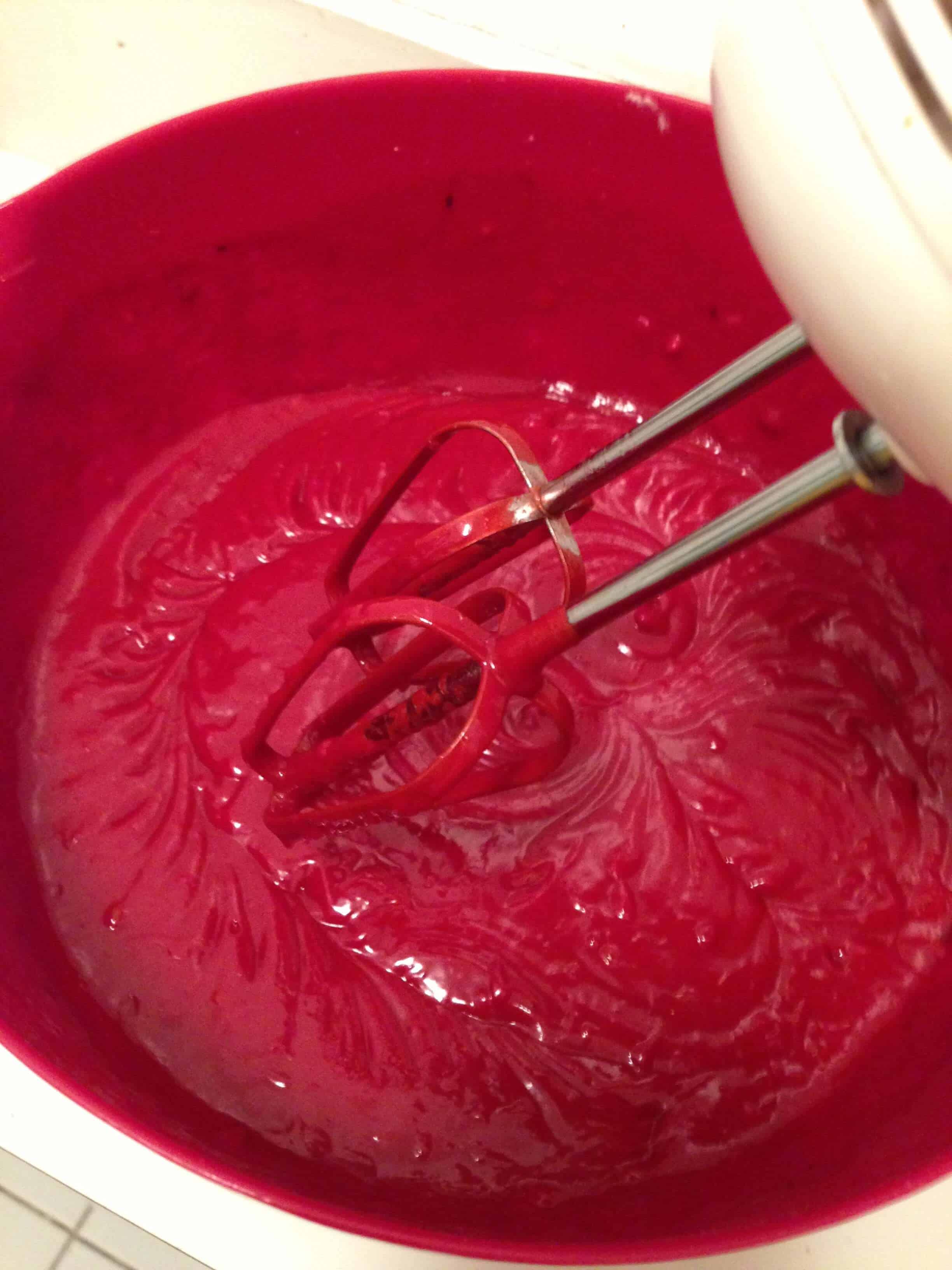 Preheat oven to 350 degrees F, and line or grease mini muffin tins. In a large bowl, whisk together flour, sugar, cocoa powder, baking soda and salt.
Add eggs, oil, buttermilk, food coloring, vanilla and vinegar to the flour mixture.
Combine with a hand-mixer on medium-low speed, until blended (about 1 minute).
For the filling, cream together the cream cheese and sugar, then add in the eggs, flour, and vanilla.
My filling turned out a little runny, so I added a bit more flour than the recipe calls for. The filling should be slightly thinner than the cupcake batter.
If your filling is too thick/runny, adjust by adding another egg or additional flour.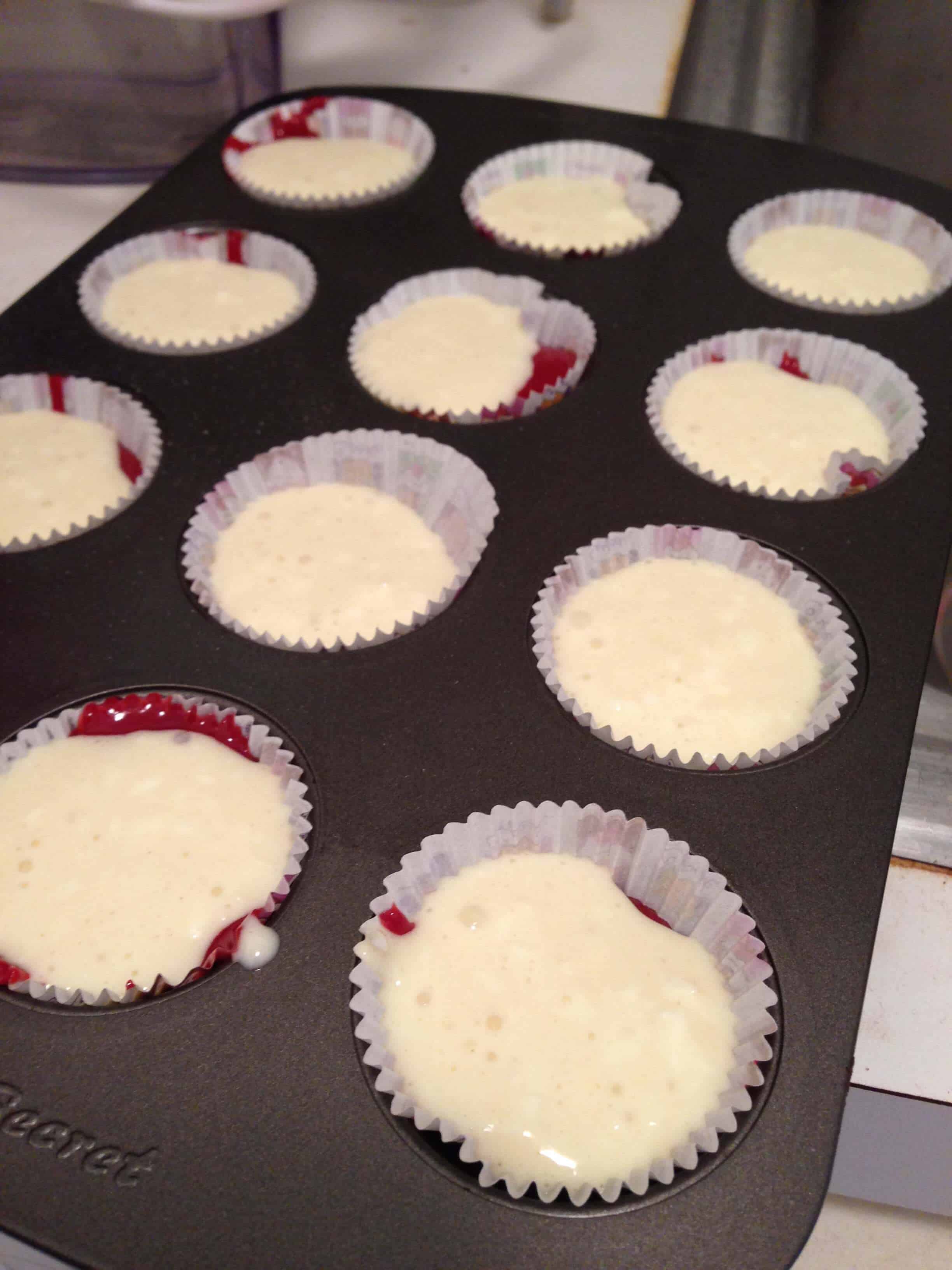 Fill cups 1/3 full and then add in a teaspoon of filling.
Top with more red velvet batter until the cup is 2/3 full.
Bake for 10 minutes, or until a toothpick inserted in the center comes out with a few moist crumbs.
Remove from tins, and fully cool on a wire rack.
Repeat this process until all the batter has been used.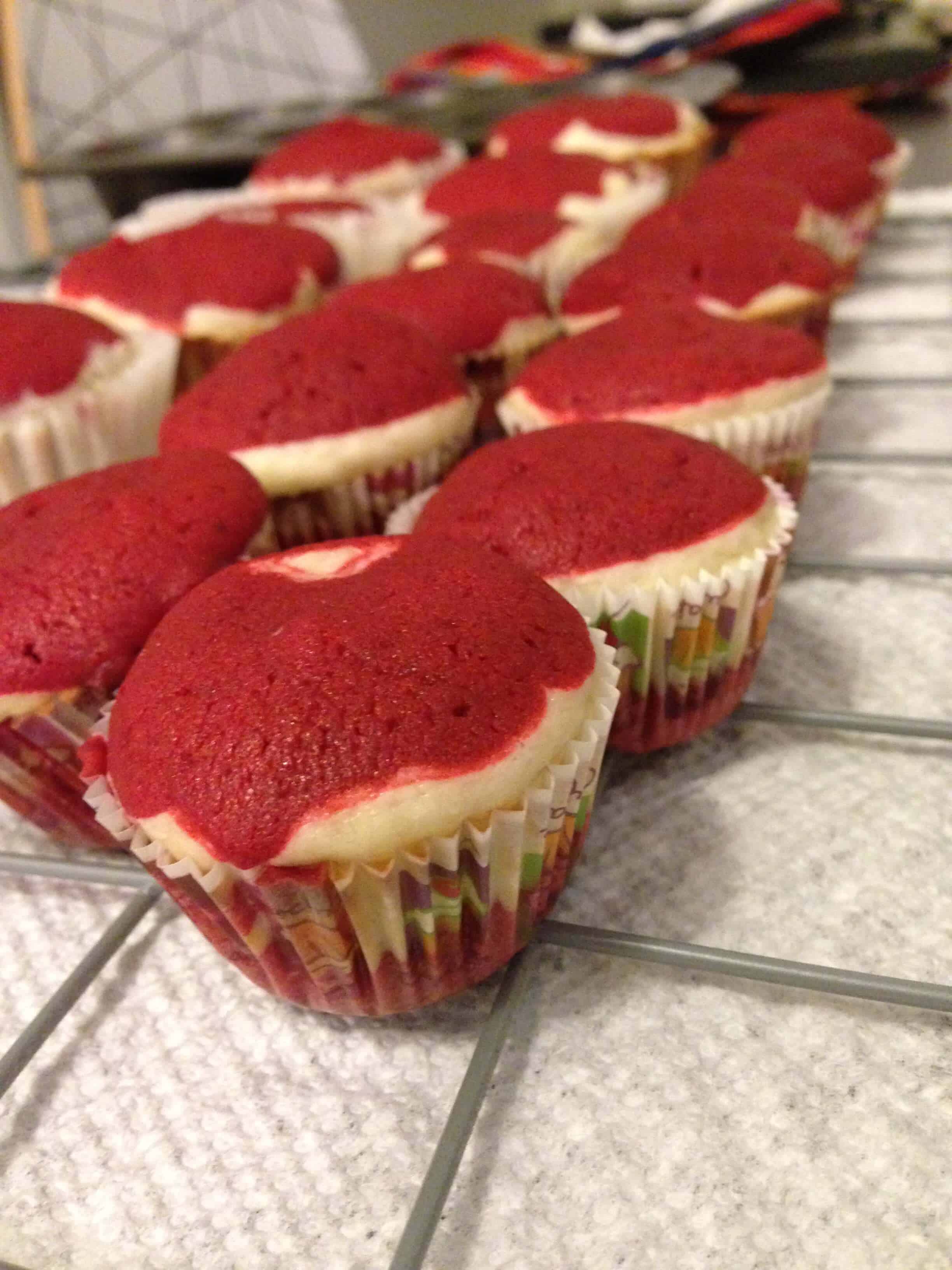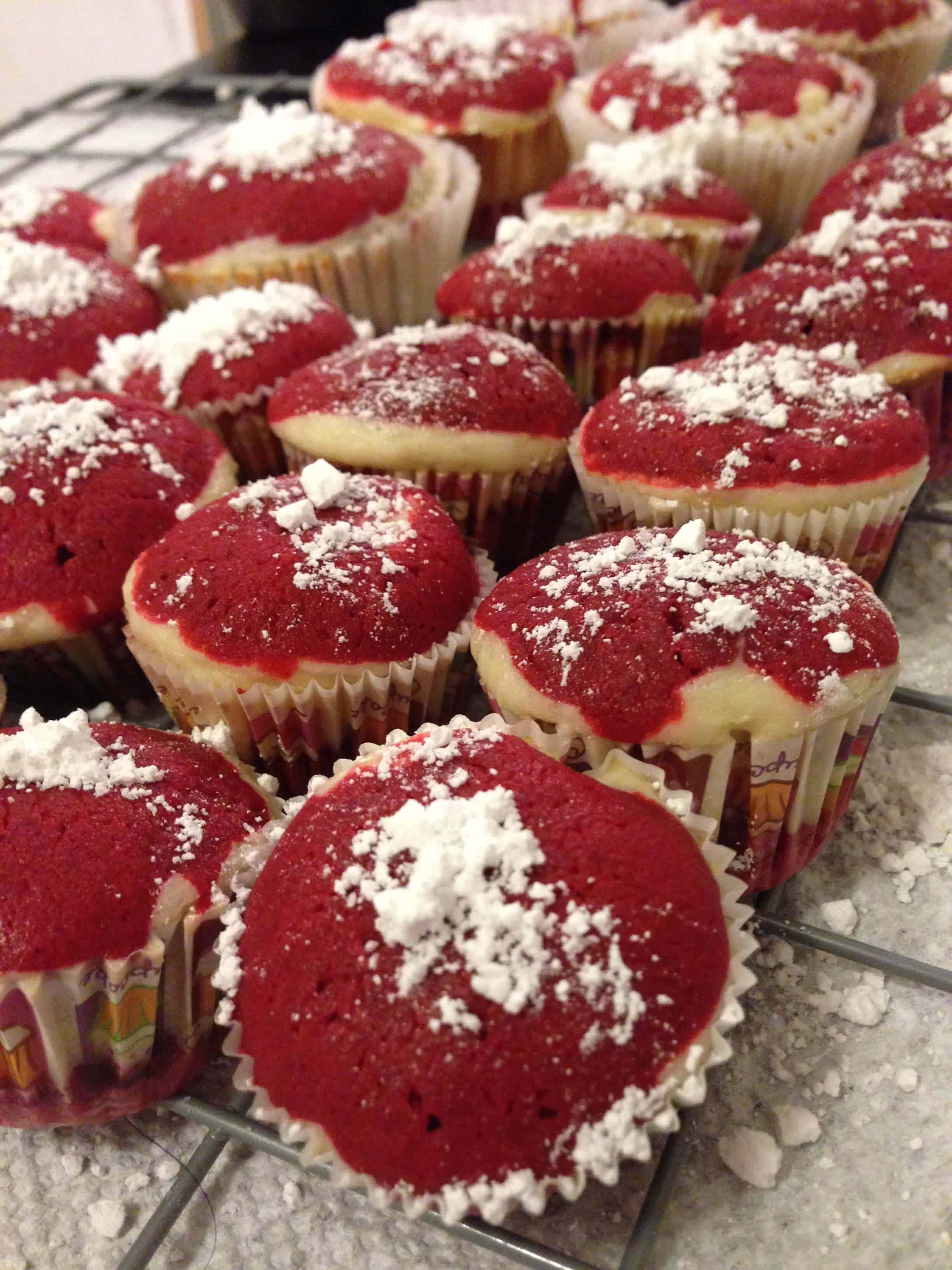 When the cupcakes are cooled, lightly dust each cupcake with powdered sugar.
I decided to make hearts with the top layer of the red velvet batter on one of the batches, and ended up swirling the top layer on the last few batches.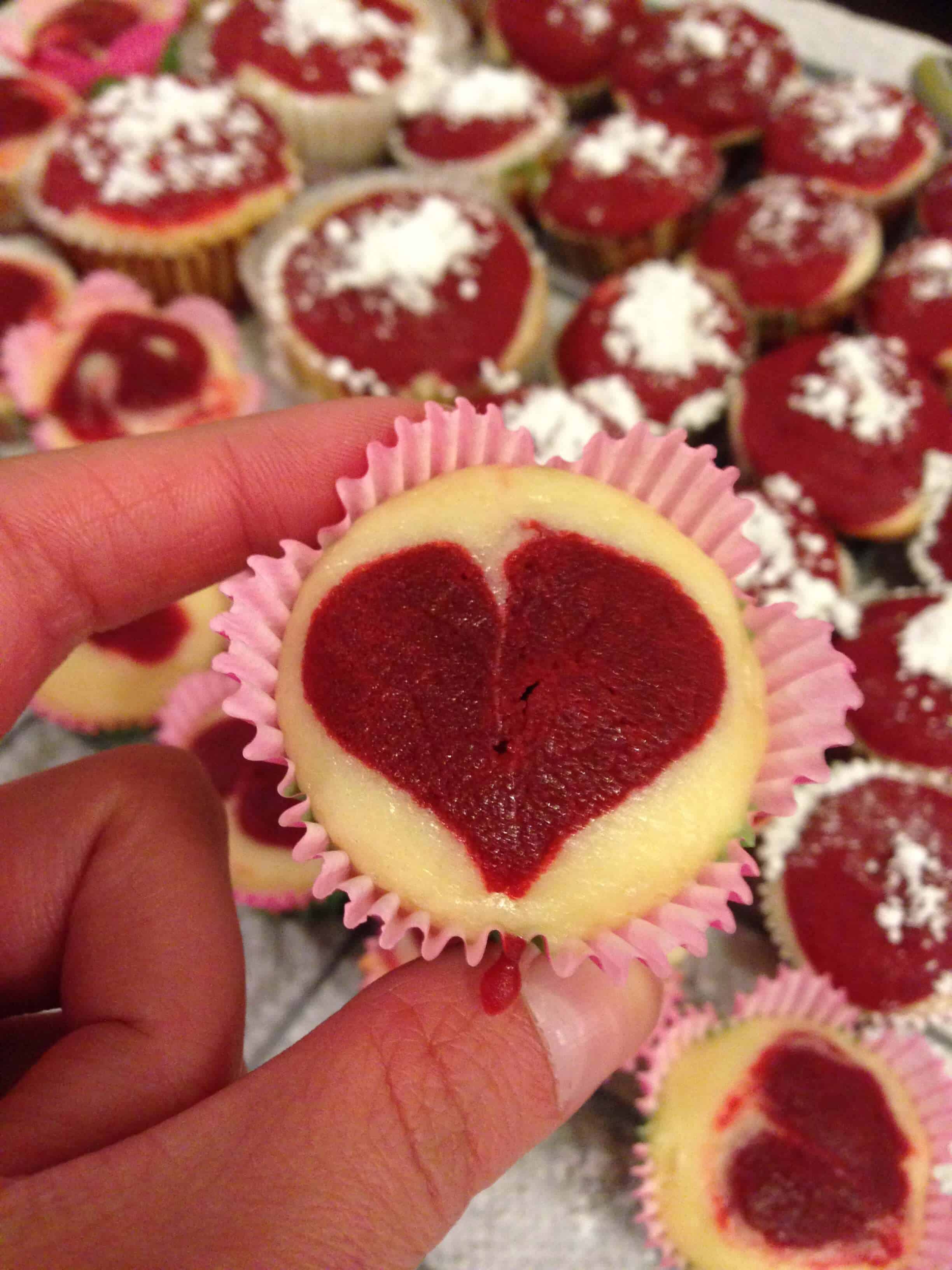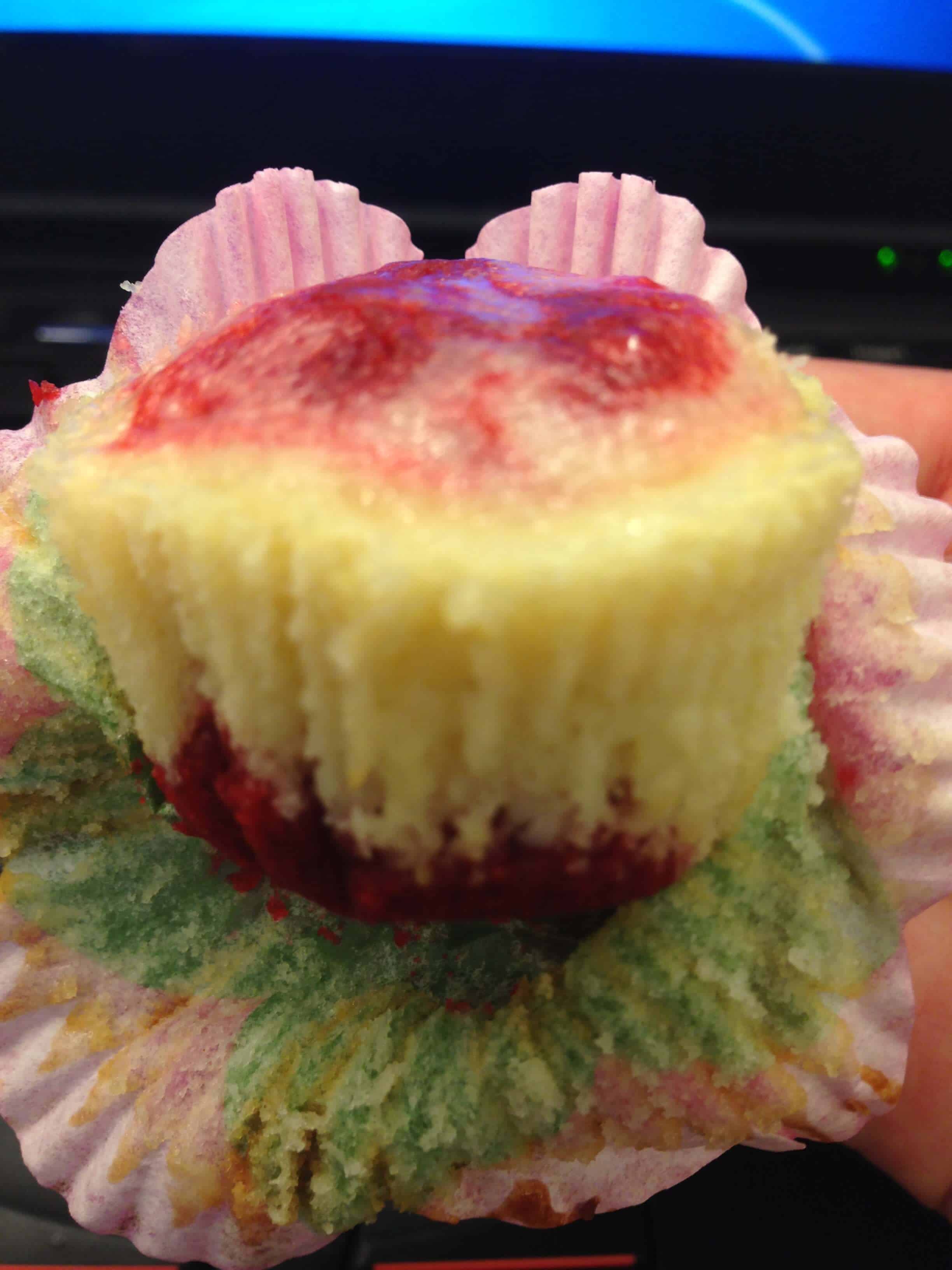 I taste tested these before I brought them in for my training class, and I thought they were delicious!
My training class agreed….at least Uli and Abdul did!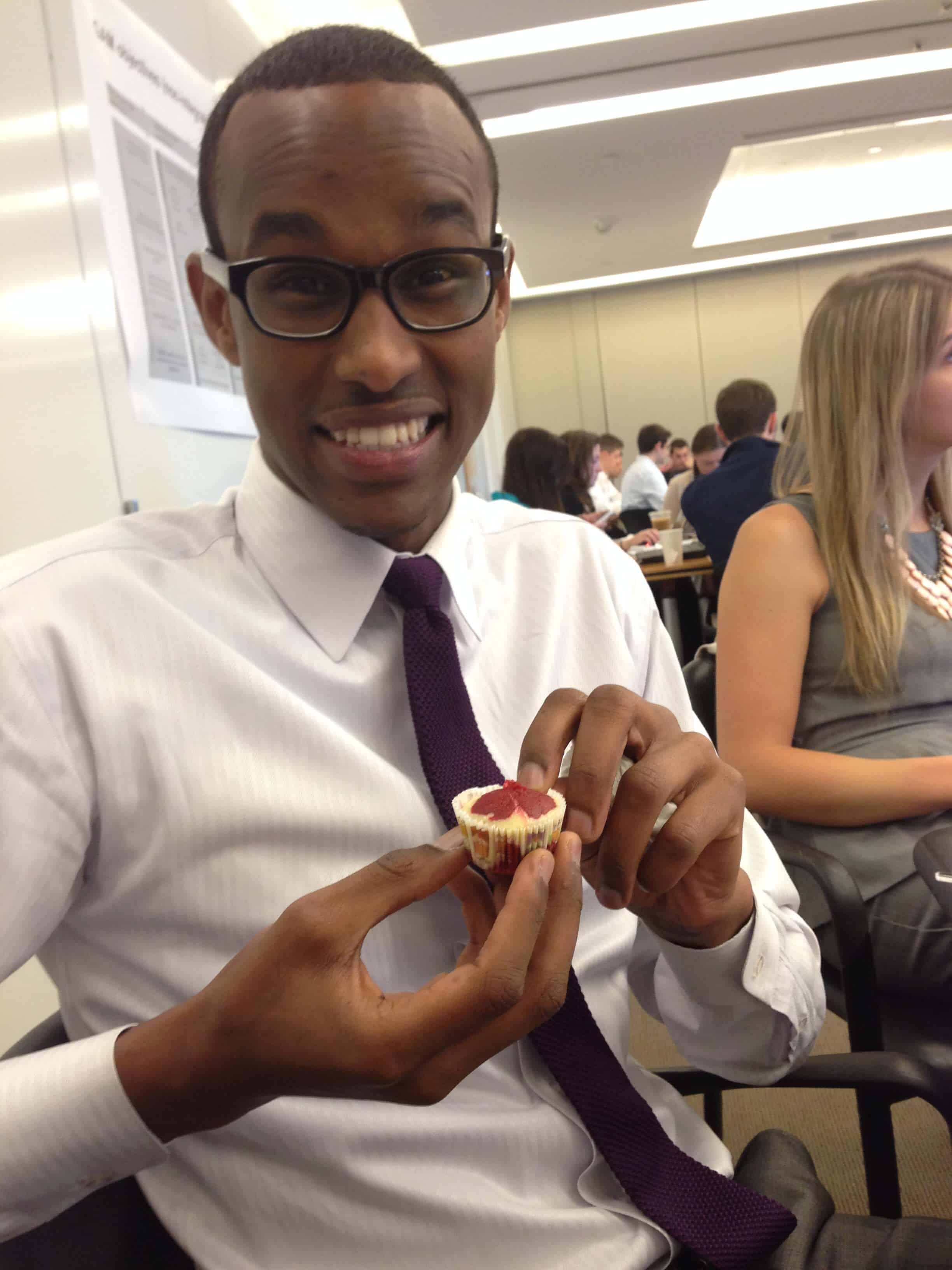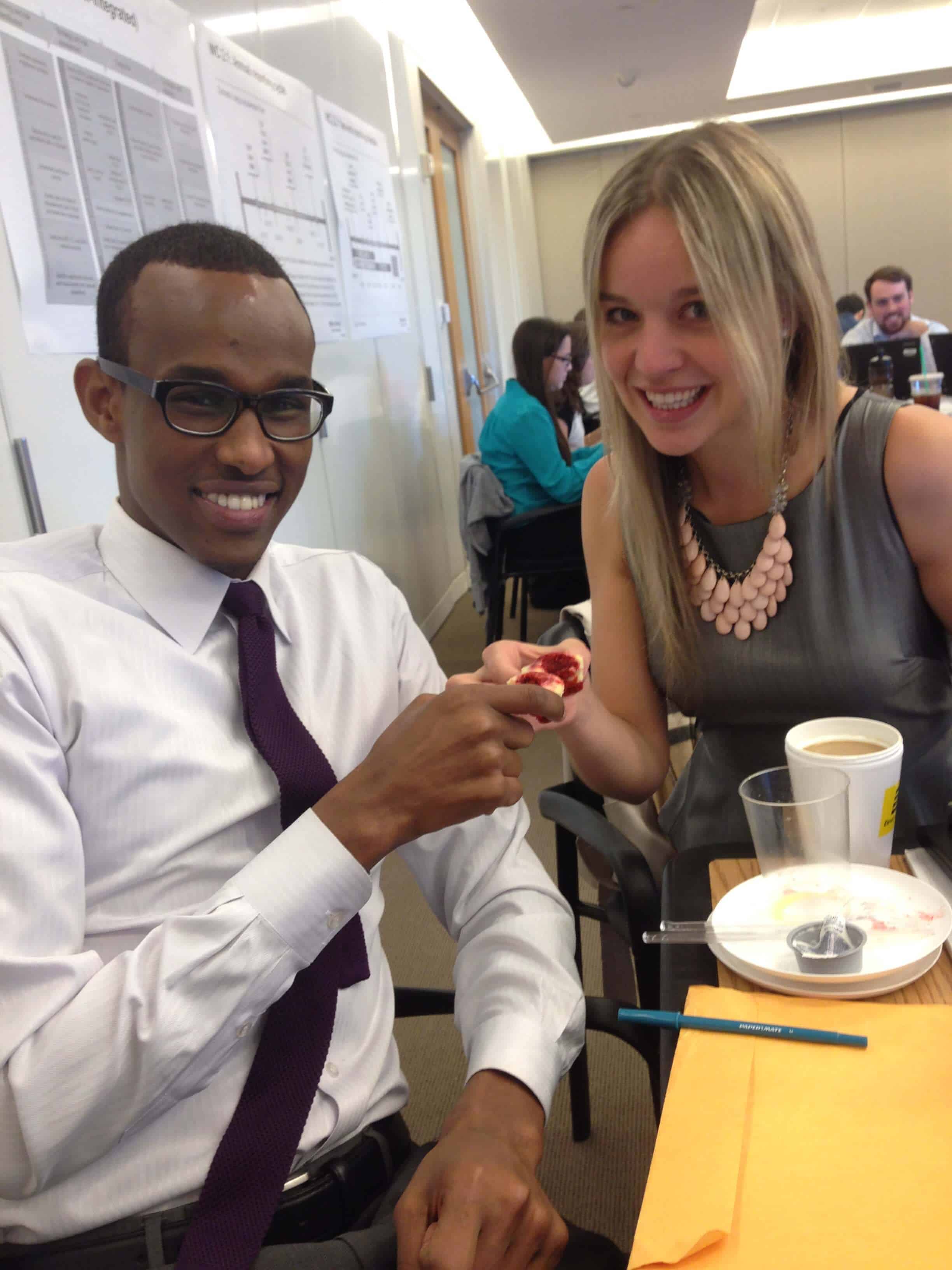 I really loved the cream cheese layer in the middle, and how the flour in the filling makes the textures of each layer blend together.
The filling is a pleasant surprise, and is so much easier than piping on cream cheese frosting.