While cakes take so much time to make and decorate, cupcakes come together in a flash! I've made quite a few different cupcakes over the years, and this cupcake round up highlights some of my favorites!
Over the years I have developed so many delicious cupcakes from classic chocolate and vanilla to fun and fruity flavors to wild fillings, let me know which one is your favorite!
As usual, we are kicking off our round-up with a classic! These classic vanilla cupcakes are always a crowd pleaser.
This one-bowl recipe is the perfect way to perk up any party bringing happy tummies with every bite.
These raspberry cupcakes taste just like just summer! They have the perfect balance of tart and sweet and are packed with raspberry flavor.
They have whole raspberries baked into the cake, raspberry jam filling, and delicious raspberry buttercream.
I'm a big fan of baking with Oreos. I love them in ice cream, cakes, and even croissants! Hence my Oreo drip cake and my Oreo frosting recipe.
You better believe I think they also make an awesome cupcake flavor too! Especially when they're topped with a chocolate drizzle!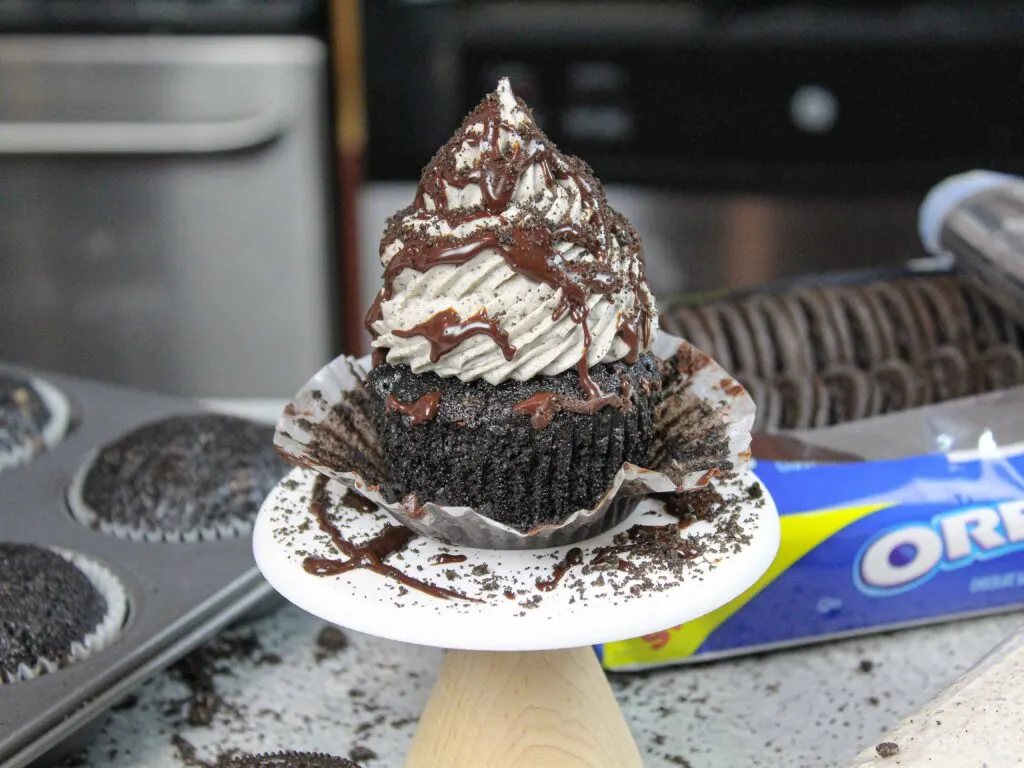 I'm a huge fan of lemon poppy seed muffins, so I figured, why not make lemon poppy seed cupcakes! After all, a muffin is really just a cupcake without frosting, right?
These lemon poppy seed cupcakes are made with fresh lemon juice and lemon zest, which give them such a bright flavor.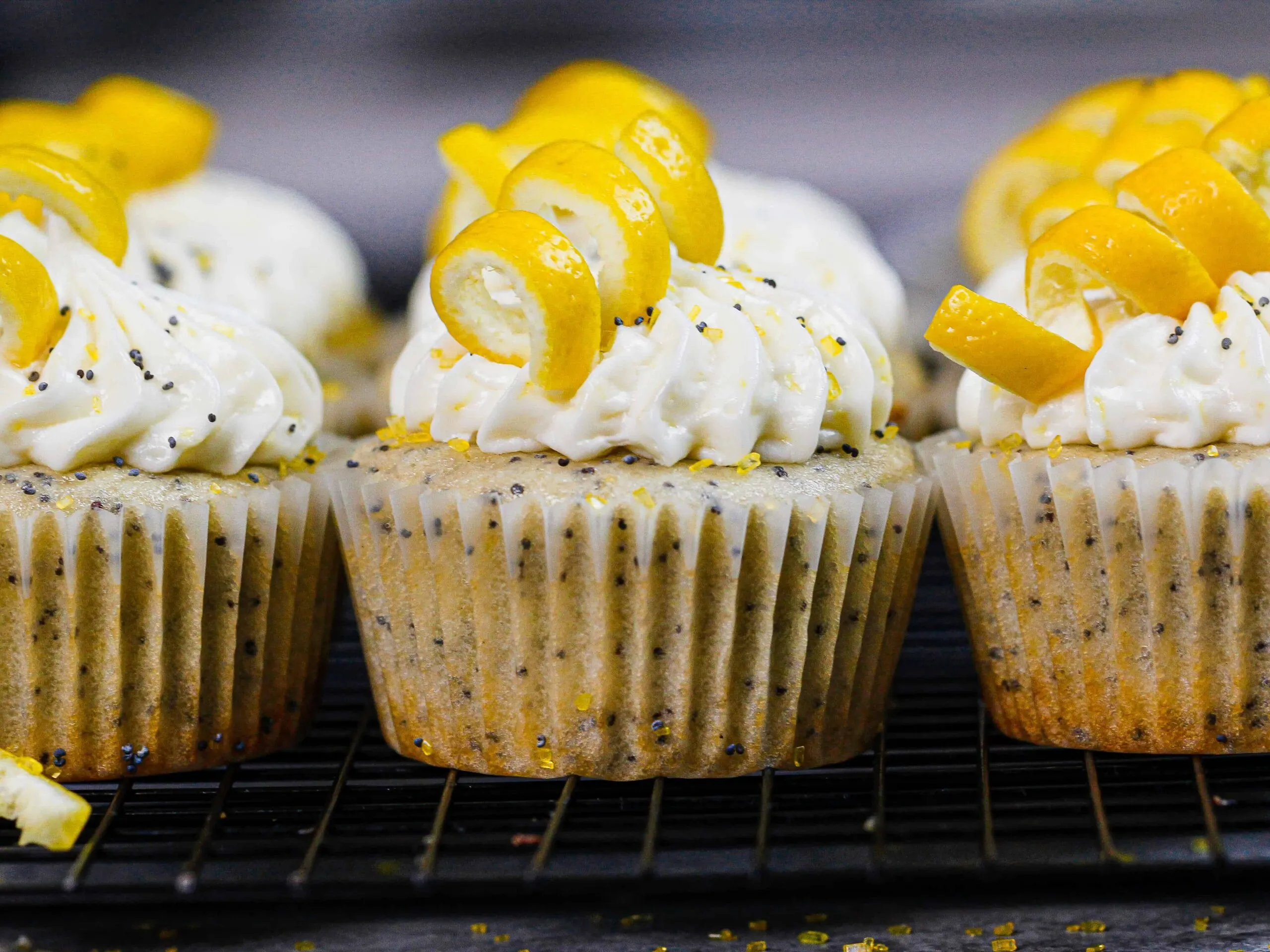 Toasted marshmallows and chocolate always a good idea and so are these s'mores cupcakes!
These cupcakes are made with moist chocolate cupcakes and the centers are filled with marshmallow cream and chocolate ganache.
I also threw some graham cracker crumbs in there because it isn't a s'more without graham crackers!
If you're looking to up your decoration game these sloth cupcakes are for you!
They're decorated with peanut butter and chocolate buttercream, so they're just as delicious as they are cute.
Just because you're gluten-free doesn't mean you shouldn't get a sweet treat! That's why I made these gluten-free chocolate cupcakes.
I love using gluten-free King Arthur flour to create these incredibly moist and fluffy, fool-proof cupcakes.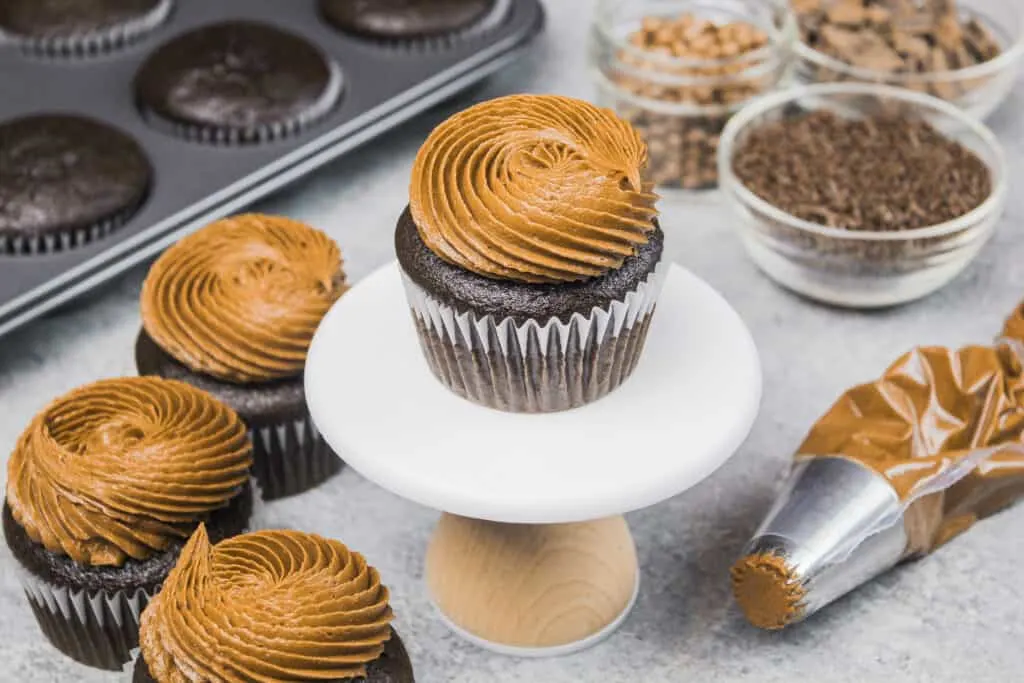 Okay I know Pumpkin Spice Lattes aren't everyone's cup of… coffee but these cupcakes are sure to turn any non-believer!
With a sweet caramel drizzle, these will have you feeling warm and cozy no matter what season it is!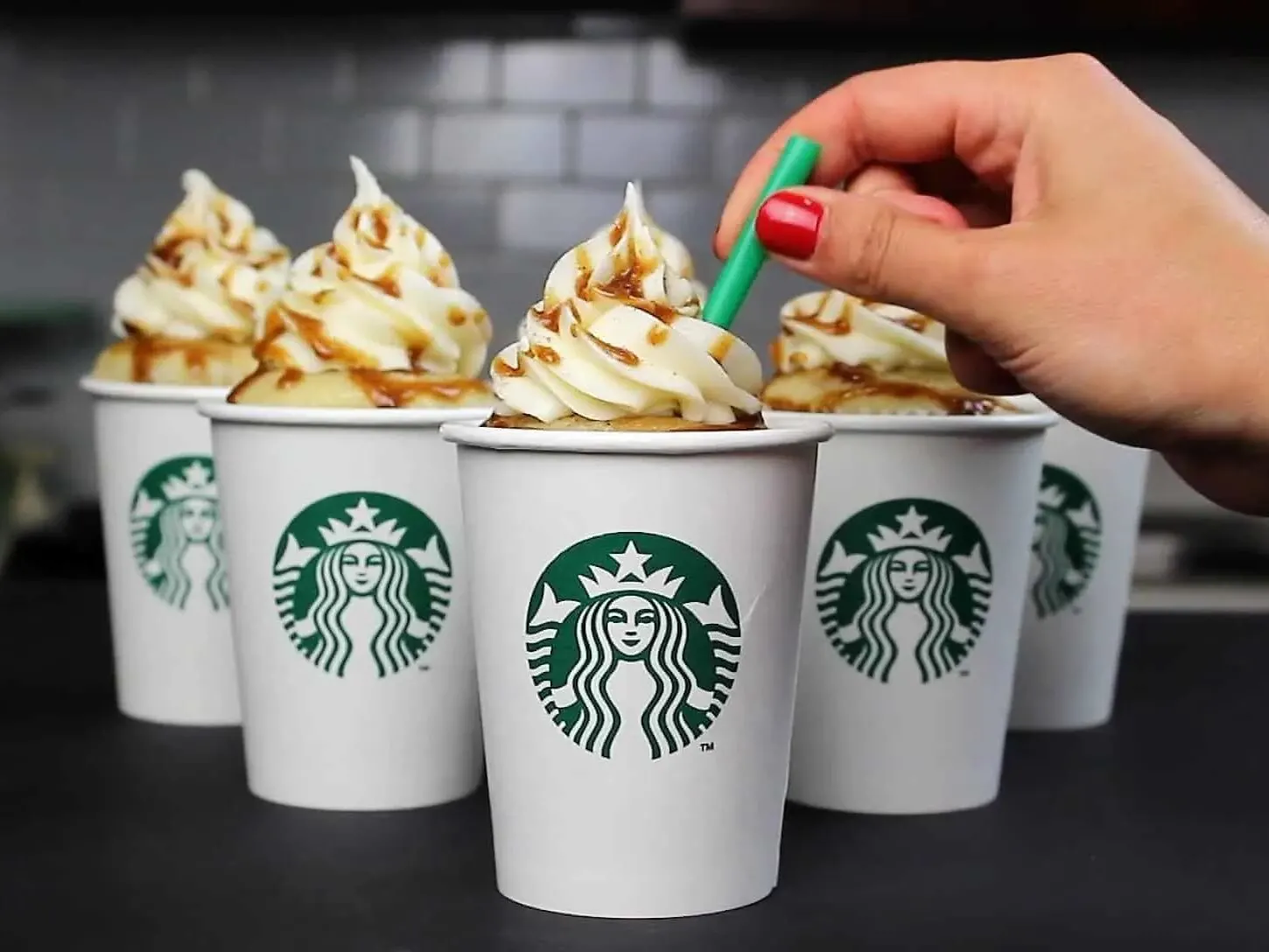 While a delicious cupcake base and decadent chocolate frosting are great, what really makes anything German chocolate is the iconic coconut-pecan topping.
Caramelized coconut and pecan make for a crunchy bite filled with layers of flavor! It's what gives this German chocolate cupcake recipe all its pizazz!
Closing out our cupcake round up we have a classic- the funfetti cupcake! The bright pops of color from the sprinkles along with their crunch make these totally fun and the best way to celebrate ANY day.
Let Me Know What You Think!
If you try any of the recipes from this delicious cupcake round up, I'd love to hear what you think!