With summer just around the corner, I figured it was time for a berry recipe round up!
There is really nothing like sweet, ripe berries! From cakes and cupcakes to cookies and cocktails, berries are the perfect way to brighten almost any treat.
Although strawberries tend to get the most attention, I also love using blueberries, blackberries, and raspberries! You'll find this berry recipe round up full of all types of berries.
My berry Chantilly cake has fluffy white cake layers and is filled with Chantilly cream and fresh berries. Sounds pretty incredible, right?
You can use any berries to make this filling, so I recommend using whatever is in season!
These strawberry macarons are decorated to look just like freshly picked strawberries and taste even better than they look!
They're filled with my favorite buttercream and homemade strawberry jam.
I use this template to pipe the strawberry shells. Check out my macaron recipe for a step-by-step tutorial that will help you master these delicious treats.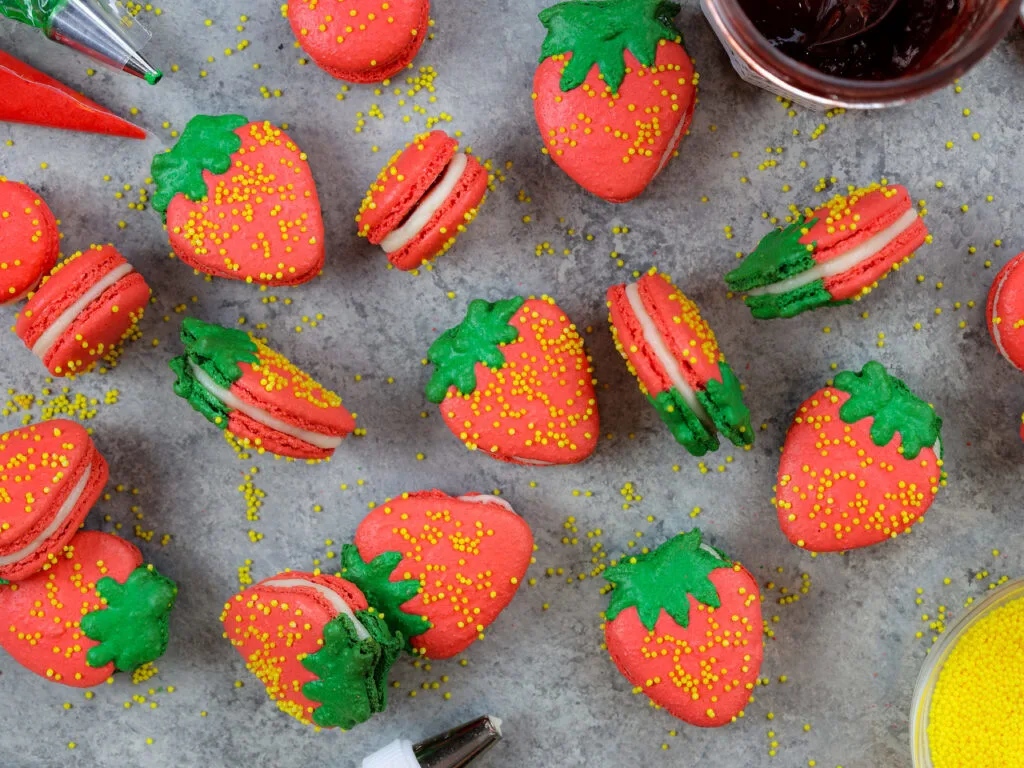 When the weather gets hot there's nothing more refreshing than a cold trifle…or more specifically this berry trifle.
It has alternating layers of fluffy cake squares, vanilla pudding, jam, fresh berries and whipped cream.
Did I mention it's also the perfect make ahead dessert?! You definitely need to give it a try this summer.
These lemon raspberry cheesecake bars are decadently creamy, yet surprisingly refreshing.
The citrus from the lemon and the tart raspberry swirl makes these bars the perfect berry-filled treat.
This blueberry mojito recipe is the ultimate berry cocktail! It's fresh, bubbly, and full of boozy blueberry flavor.
The secret to packing these mojitos with flavor is using blueberry simple syrup.
It's the easiest way to incorporate that wonderful flavor while keeping your drink smooth and sippable.
These strawberry lemonade cupcakes taste just like summer!
With moist lemon cake, a strawberry jam filling, and strawberry lemon buttercream, they're truly scrumptious. Be sure to check the recipe for dairy-free and vegan swaps!
These raspberry cheesecake cookies are truly just so delicious. This recipe will keep you coming back for more!
The cookies bake up soft and chewy with a perfect creamy center and taste best straight from the fridge.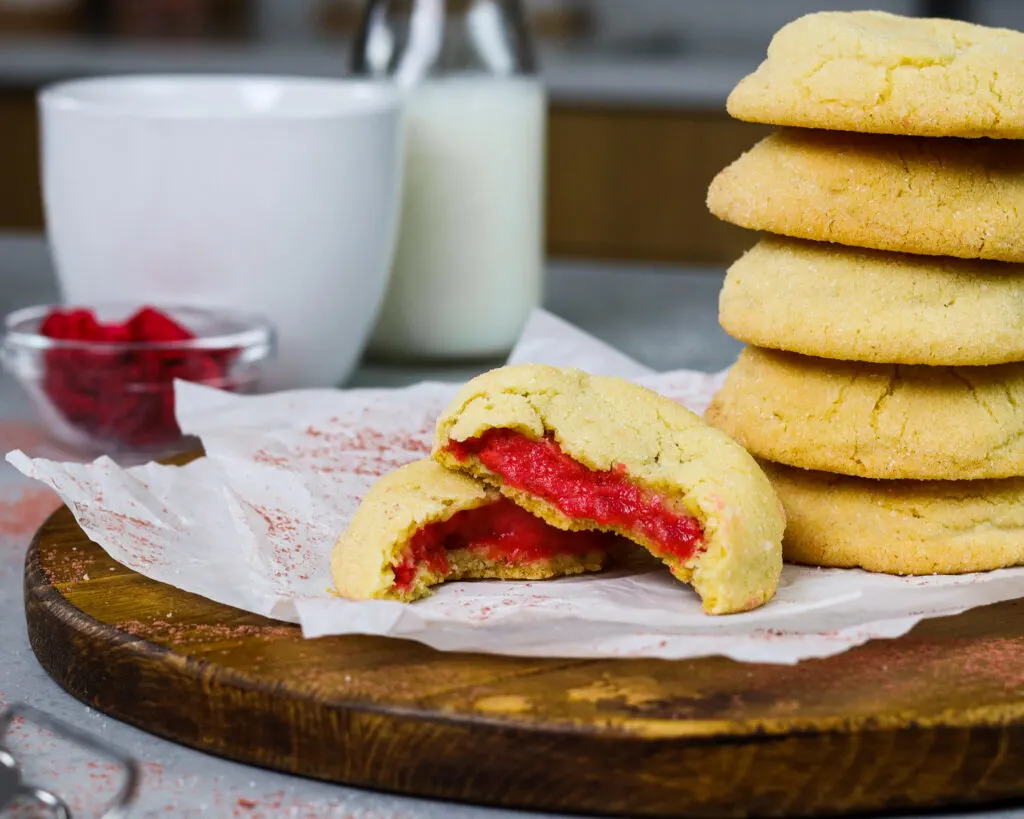 This golden strawberry cake is packed with sweet strawberry flavor!
You'll love the tender cake layers and perfectly sweet real strawberry buttercream.
There's really nothing like fresh blueberries bursting with flavor, and that's what makes these lemon blueberry muffins so good!
This recipe also uses yogurt, which gives these muffins tons of moisture and makes them feel like they're *almost* healthy.
Last but not least in this berry recipe round up is my beautiful layered angel food cake.
With fluffy layers of angel food cake, whipped cream frosting, and just about every berry you could dream of, this recipe is the perfect way to highlight all those beautiful berries.
Let Me Know What You Think!
If you try any of the treats from this berry recipe round up, I'd love to hear what you think!