It's pretty wild to think that one year ago today I quit my corporate job.
I had been building up Chelsweets for years, and I realized it was finally time to make the leap, and work for myself.
I'd considered things like different revenue streams, tax implications, and even saving for retirement, and I felt like I was ready.
But I didn't realize how much I still had to learn, or how steep that learning curve would be. I had no clue how strategic blogging really is, or how challenging it is to work for yourself.
Last year flew by as I tried to figure out what to prioritize, while creating content for every social platform possible (YouTube, Instagram, TikTok, Youki, pinterest, and of course my blog).
In the midst of all of this, I mourned the fact that my favorite and only hobby turned into my job. It was a hard transition that diminished my passion for baking. I still liked spending time in the kitchen, but it wasn't quite the same.
While it was a pretty rough year emotionally, a lot of great things happened too (most of which are sprinkled throughout this post in pictures).
Taking Time to Reflect
I'm not the most introspective person, but I know it's important to take some time to reflect and to let it all soak in.
I don't think you can continue to grow and improve if you're not willing to take a hard look at yourself and your work.
My corporate side wants to call this my year-end review, mostly because I miss having a way to evaluate the work I'm doing, and measuring success.
It was so nice having someone tell you what you're doing well, along with areas you could focus on improving. Having that outside perspective was validating and helpful.
But I'm on my own now, and it's time for my own self-assessment.
So here I am, sitting at my favorite craft beer bar on a Saturday, trying to think about the things I've learned and accomplished this year, along with the areas I want to grow and improve on next year.
People Management: Needs Improvement
If you've ever worked in a corporate environment or managed people on a team, you know what makes a good boss.
A good boss mentors you, communicates clearly, is reasonable and respectful, and pushes you to grow / be promoted.
But when you're self-employed, you're your own boss. It's as cliché as it sounds, and it surprisingly isn't easy.
You have to set your own expectations and standards for output, priorities, and growth.
I was a pretty unreasonable boss to myself this year. I felt like I needed to work 7 days a week, and I rarely gave myself a weekend off unless I had a trip planned.
In retrospect, I also feel like I punished myself for my flexible work schedule. I would feel guilty taking a 10:30am yoga class, and then "make up for it" by working until 9pm.
It's like I'm worried about "face time", even though no one knows or cares how much I work. I think I might still have PTSD from working in public accounting 😛
It makes no sense that I feel that way. One of the main benefits of working for yourself is the flexibility, and I need to start embracing it.
While it shouldn't be so hard to work less, I find it challenging for a few different reasons.
The first reason is that my income is tied to how much I work. When that direct correlation exists, you feel motivated to share that extra recipe, or work through the weekend and say yes to that unexpected partnership.
While I'm quite happy with the amount of money I made this past year, I am always worried about the future. Who knows if things will turn south in the back half of the year! I feel like I need to say yes to every good paying opportunity that comes my way.
It also has to do with the pride I take in my work. I am a one woman show, and every video and recipe I share is a direct reflection of myself. I care about what I'm doing, and want everything I share to be the best it can be.
The final reason is that my parents raised me to have a strong work ethic. They work a lot themselves, and I've always respected their hustle. The mindset that all good things in life are worth working hard for is deeply instilled in me. I like working hard, but I definitely took things a bit too far this past year.
I'm hoping next year to be a bit more reasonable, and am going to focus on working smarter, not harder.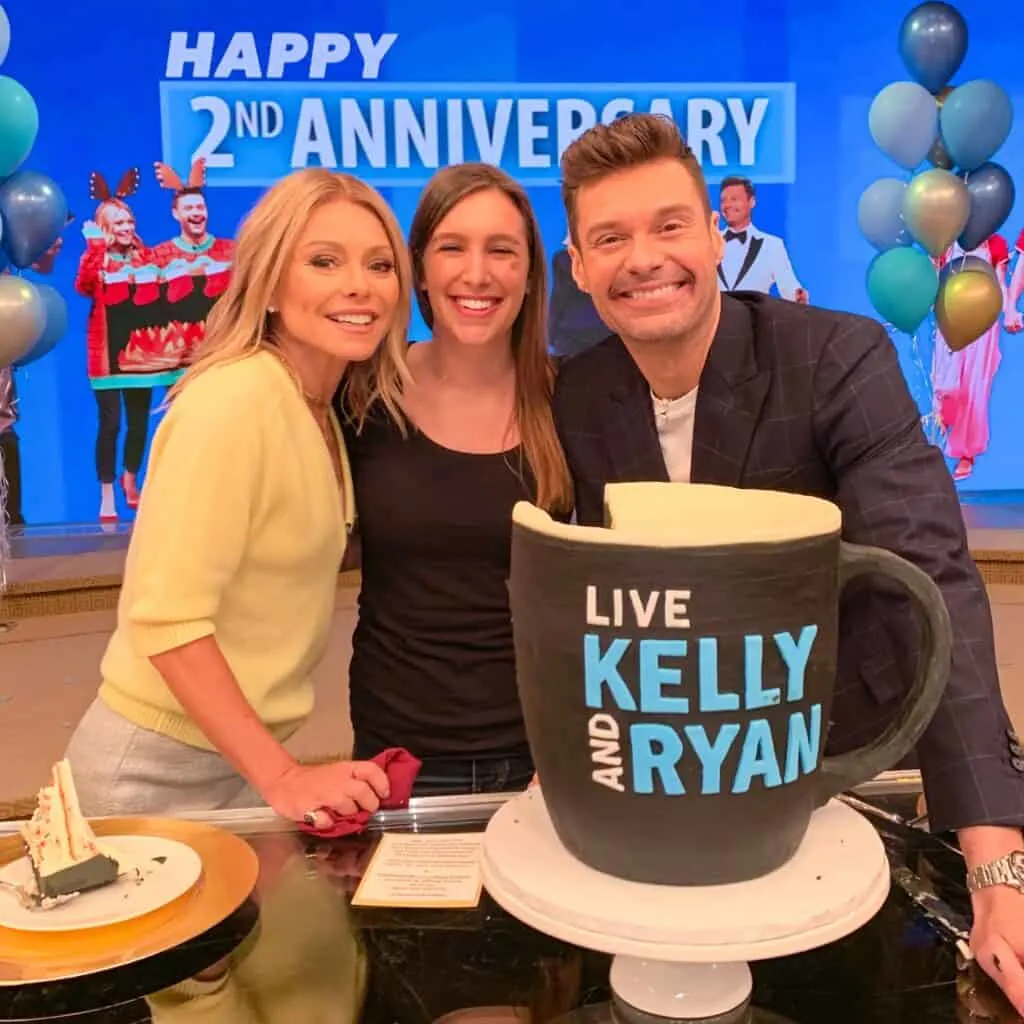 You never produce your best work when you're burnt out, and my work schedule last year was just not sustainable.
To continue to be creative and love what I do, I need to chill out a bit (which is not something that comes easily to me!).
Not every moment of the day needs to be spent doing something productive. This is an exact quote that my husband has told me more than once, and I really am trying to shift my mindset.
Quality of Output: Good Enough
I am extremely type-A and definitely hold myself to high standards.
However, I am by no means a perfectionist. Sometimes when I'm trying to crank content out and have been editing videos for 3 days straight, my attention to detail wanes.
But I don't think most people reading my blog or watching my videos would even notice the things I consider an error in a video or photo.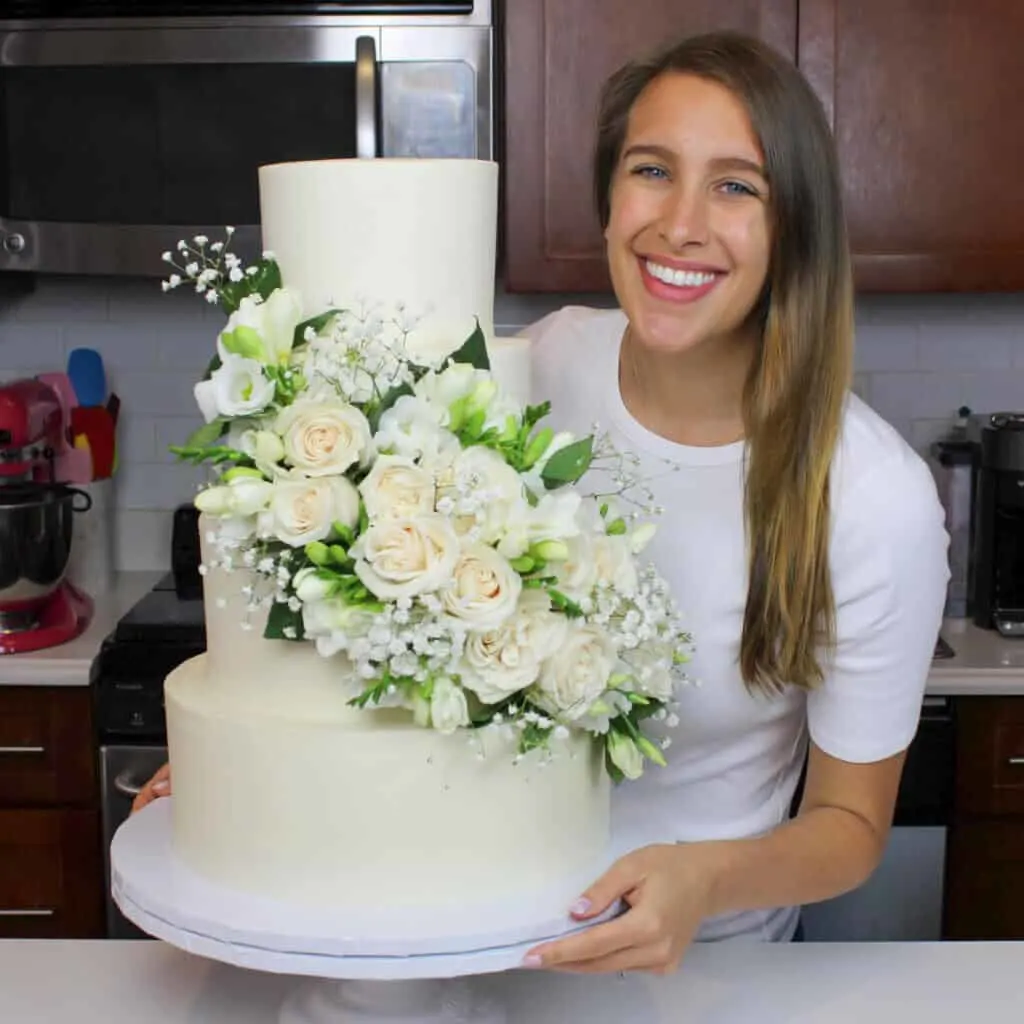 While I may still worry about the tiny little details, I think my filming and video editing skills have definitely improved this year.
I've been filming with multiple cameras, focusing on better b-roll, and really getting a feel for how I like my videos to flow.
My photography has also improved this year too, which has been a huge investment of my time.
I learned how to shoot manually on my camera, and have gotten so much better at staging my photos. While adding some sprinkles around a cake slice doesn't seem so hard, filling a frame just right with props and getting the perfect angle take a lot of time.
Just like cake decoration, you have to develop your own style of photography. Part of that is how you shoot your photos, the other part is how you edit them. I use Lightroom to edit my photos, and really enjoy a somewhat dark aesthetic with vibrant colors.
When I compare my work from a year or two ago to now, I am proud of how far I've come. I feel like my photos reflect my style, and are engaging. I still have lots to learn, but I'm definitely moving in the right direction.
This isn't easy to see on a daily basis, but sometimes I have to remind myself to take a step back, and see the big picture (no pun intended).
Planning and Prioritizing: Thumbs Up
While I work more than I should, I am actually quite happy with how I've planned and prioritized my work this year.
My content calendar is made months in advance to help plan ahead for holiday and seasonal content.
This means I have plenty of time to come up with awesome ideas, and take my time with recipe testing, filming, and editing.
Planning ahead gives me peace of mind and helps me make better content. It also makes me feel a lot less stressed, which is always a good thing.
It sounds silly, but when you have complete control over your schedule, prioritization is more challenging than you'd think.
It's also hard when you're constantly coming up with fun ideas for cakes, only to realize they need to be put on the back burner for a couple months while you focus on the tasks you already have at hand.
I prioritize my work around partnership deadlines, my content calendar, projects with the Food Network, and my private cake lessons.
Up for a Promotion? No.
In my past corporate life, I loved the concept of checking the boxes in a role, and knowing I would be promoted in a couple years.
But all of that is irrelevant now. Realizing I might never be promoted again is a strange feeling.
Promotions and titles tell you and the world that you're progressing in your career, and growing professionally.
Even though I know I'm moving forward in my career, and I'm freaking running my own business, it seems so much less tangible.
While I can't track my growth through promotions anymore, I have to remember that it doesn't mean I'm not growing.
Sometimes I joke around that I'm promoting myself, but it's not the same as the real thing 😛
Key Metrics
Most year-end goals have some sort of metrics, but it's a little more complicated when you're a content creator.
How do you validate your own work? What should you focus on to measure growth? How do you measure success?
These questions have been really difficult for me to answer. My mind always lands on money. If I'm making a lot of money, I must be doing well, and succeeding.
As bad as it is, money is one of the first things I think about when I wake up each morning. I go to my computer and check my earnings on my blog, YouTube channel, Facebook page, and affiliate accounts.
Part of it is that I love the security money provides. Another part is that having a variable income can be unsettling. But also, it gives me a sense of accomplishment and a way to measure success.
No matter how much money I make, I still have no idea how much I'll make the next month. It drives me nuts! It's like I can't even enjoy the good times, because I'm always preparing myself for the worst.
I have a benchmark amount I like to make each day from those revenue streams, and if I hit it, I feel like I'm doing well.
But at the end of the day, money can't be the only measure. Throughout this year I've tried to retrain my brain to focus on different benchmarks.
I've started focusing on growth metrics across my social platforms, along with engagement.
That can also be a dangerous metric to focus on though, with algorithm updates you have no control over.
As much as I hate to say it, you can't always measure progress with numbers. I am slowly coming around to the idea that not all growth is tangible.
Full Year Summary
My first year doing Chelsweets full-time was a hard, but a good year.
It has been about 1000% different than I thought it would be – mostly in a good way.
I literally laughed when I read the blog post I wrote about quitting my corporate job last year. Back then I was so bright-eyed and bushy tailed. I had no idea what I was in for.
I had an incredibly hard time adjusting at first. My first three months were pretty miserable.
The combination of dreary winter weather, working from home, working alone, and not knowing how to stop working made me pretty depressed.
But it also helped me grow, and reminded me what makes me happy in life.
I started making it a priority to catch up with friends, spend more time with my (now) husband, and call and visit my family more.
I also was able to fall back in love with baking, which was such a great feeling. It felt like a whole new thing, and I have a lot more fun in my kitchen now.
This year has pushed me in new ways, forced me to try new things and adapt (hello TikTok), and kept me on my toes.
Areas to Focus on in 2020
Now that we've taken a thorough look at 2019, it's time to set my goals for 2020.
While all goals should be SMART (specific, measurable, attainable, relevant, timely, blah blah), I'm focusing on metrics I can actually impact.
While I'd love to make one of my goals be 1 million followers on Instagram (which should happen sometime this year), it's not something I actually control.
Even if I consistently post and keep making great content, who knows how the algorithm might change this year.
Instead, I'm picking goals around my output and the quality of my work.
Goal #1: Double My Blog Traffic
I want to continue to focus on growing my blog, and share 2 blog posts/recipes a week.
This past year my traffic grew by 250%, and I'm hoping to further double my traffic this year with an increasing focus on SEO / targeted keywords.
I know it's surprising, but my blog is my largest revenue stream. It makes up about 40% of my income, and I'd love to continue to see that number grow 🙂
Goal #2: Do a Better Job Filming Long-Form Videos for YouTube and Facebook
I share longer, more detailed videos on YouTube and Facebook. They're usually tutorials on different cake decorating techniques or recipes, and last anywhere from 3-12 minutes.
Both platforms let you monetize your videos (run ads on them), so it's worth taking the time to create these longer videos.
However, with that long of a video you need a lot of B-roll and different camera angles to keep viewers engaged.
I've done a bit of that in 2019, but I know I can do a much better job in 2020.
It's hard because I film everything myself and managing multiple cameras while baking is a serious challenge. It also makes editing take a lot longer.
But I know I can do it, as long as I make it a priority.
Goals #3: Creating Better Content for My Other Platforms
My third goal is kind of a catch all, for the content I create for Pinterest and TikTok.
Pinterest isn't really a social media platform, but it drives a lot of traffic to my blog, and I enjoy using it. I made some decent pins for the recipes I shared this year, but I think I can create more engaging and exciting pins with a bit more effort.
I'm also starting to create video pins, which I think will lead to a lot more engagement.
On the other end of the spectrum, I want to continue to create super short and fun videos for TikTok.
I love watching videos on TikTok, and have seen some great growth there this year (I just hit 500k followers). It's my favorite social media platform and while it's not monetized, I have done a couple partnerships for it.
I think there's a lot of potential there for the future, and I truly love creating the videos I share on TikTok.
Goal #4: Work a Little Less
My final goal is to work less. I did travel a decent amount this past year, but I worked pretty much every weekend I wasn't away. My goal in 2020 is to give myself weekends off…or more realistically one day off a week.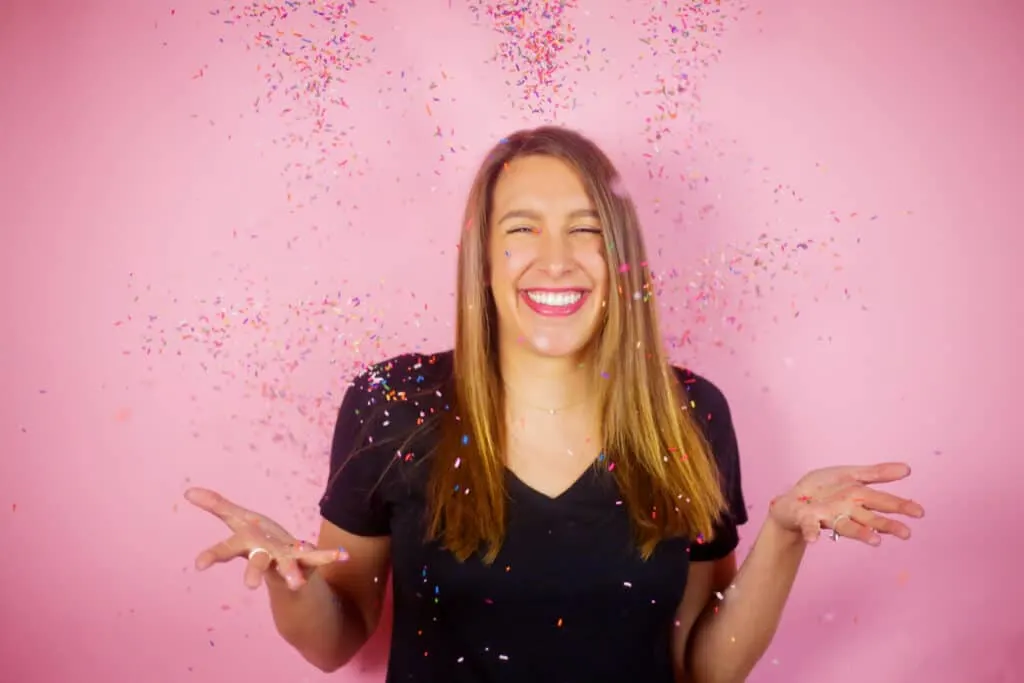 I need that time to recharge, keep my sanity, and become a more well rounded person. I'd love to spend more time reading or even doing a bit of needle point (I'm trying to make that a new hobby!).
Work can't be all consuming, or the only thing that defines me.
Now that I've publicly shared my goals, I'm hoping to hold myself accountable.
Let's hope Year 2 is a good one. A year where I can find better balance, and continue to grow.
If you enjoyed this post, you may also like: