I'm now offering private cake lessons! This year I will be offering one-on-one lessons, as well as small group lessons (up to 2 people).
If you have a larger group, I also offer cupcake decorating classes for corporate events and parties!
Each private cake lesson is held in the same kitchen that my cake videos are filmed, which is located in Manhattan (Midtown East, to be more specific)!
My lessons are focused on cake decorating basics. The goal is to help you improve your technique, to master smooth sides and sharp edges on your cake. While I do make the cake layers ahead of time, I make my buttercream during the lesson. This helps you see exactly how I make my frosting, and learn what the ideal consistency is.
In the past I've taught mothers and daughters, friends, and have done one on one lessons. You're welcome to bring a friend along, even if only you will be decorating a cake.
My rate per lesson varies based on the number of people/cakes, and if you want a video of your cake being made. Private lessons start at $500 for one cake.

Step 1: Pick Your Cake Decoration And Flavor
For your cake lesson, you can pick from the following cake flavors and designs:
Cake Flavors:
Vanilla Cake
Chocolate Cake
Funfetti Cake
Cake Design:
Drip Cake
Ombre Cake
Sprinkle filled and covered cake
Buttercream flowers
Step 2: Book Your Private Cake Lesson
I will only be hosting a handful of private lessons each month, so I highly recommend reaching out in advance! Please note that I only offer lessons on weekdays.
My rates vary based on the number of cakes that will be made during the lesson, and are available upon request! If you're interested in a scheduling a lesson, please email me at [email protected] with the following information:
Name(s)
Number of cakes
Requested weekday date
Start Time (10am, 2pm, or 5pm)
Cake Flavor (Vanilla, chocolate or funfetti)
Cake design (drip, ombre, sprinkle, or buttercream flowers)
Cake Video (Y/N)
Cake experience (first time cake maker, home baker, etc.)
Areas you want to focus on (smooth sides, getting your buttercream the right consistency, etc.)
Any dietary restrictions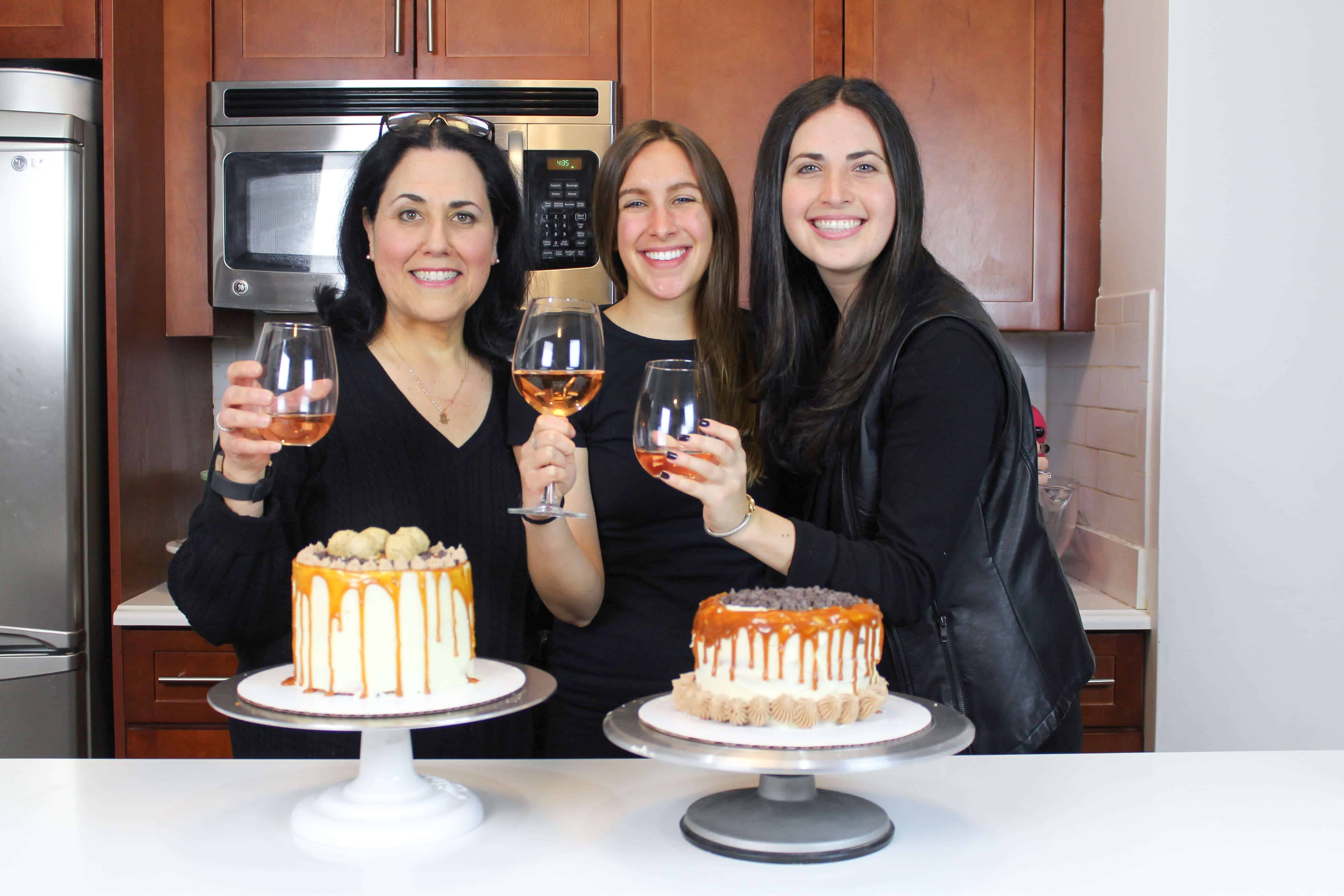 Step 3: Learn How To Frost Your Cake Like A Pro
During your private lesson, I walk through the entire process of assembling a cake. This covers the basics, as well as more technical aspects like getting sharp edges!! We will complete the following steps:
Stack and fill the cake layers
Apply a crumb coat
Frost smooth sides onto your cake (using my tips and tricks!)
Get sharp edges at the top of the cake
Properly fill a piping bag
Then we decorate the cake, based on the design you chose! This whole process can take anywhere from 2-3 hours, depending on the design of the cake. Once the cake is complete, you have the choice of taking it home (I provide a cake box), or you can cut in and taste it!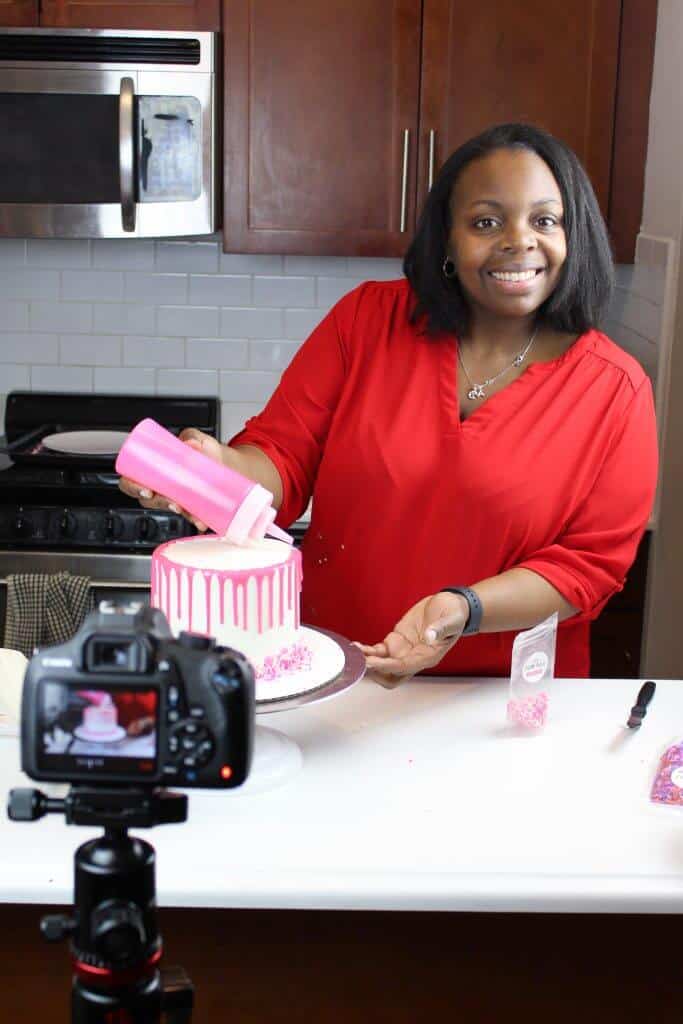 Step 4 (optional): Get A Video Of Your Masterpiece
I also offer the option to have me film your cake, and make a video of it. To add this to your cake decorating lesson is an additional fee of $200. It will also make your lesson a bit longer!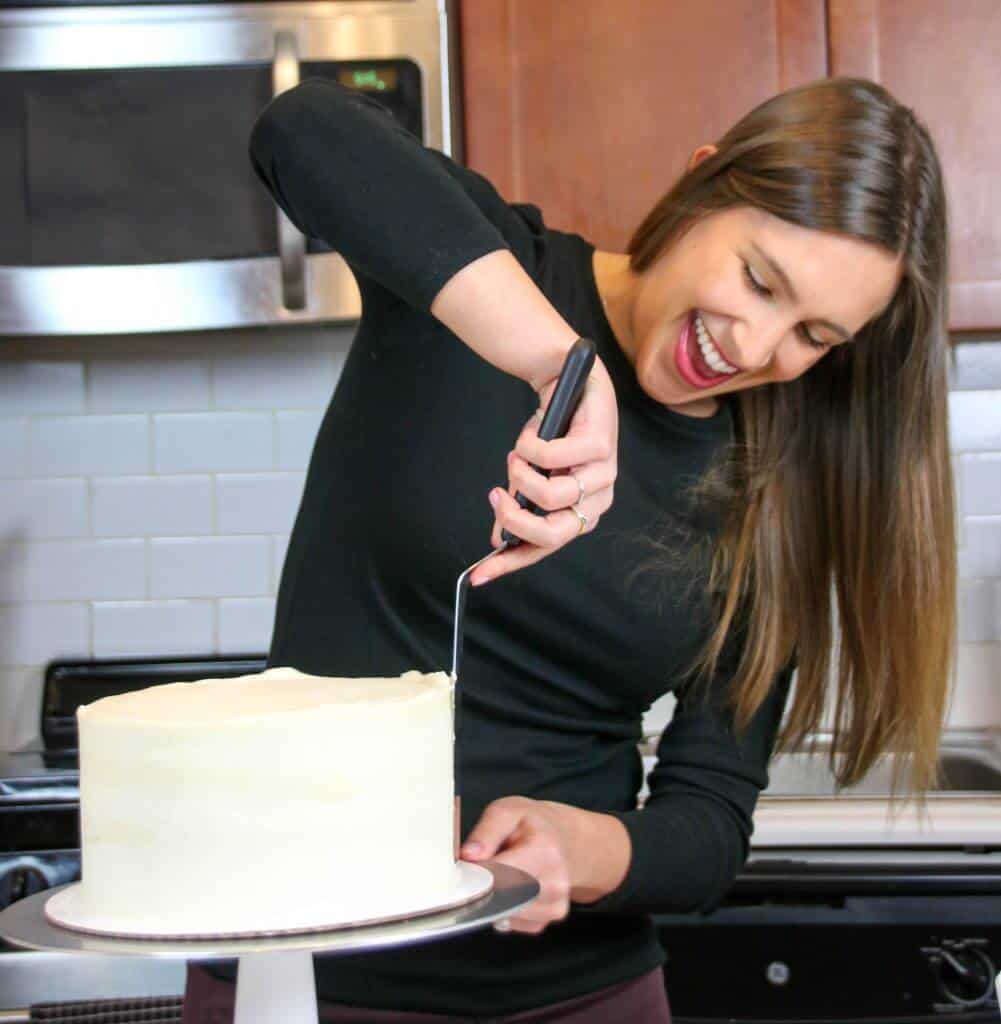 I can't wait to meet / teach you in person!! Social media is great and all, but some things are just better in real life 🙂