I could not be more excited to announce that I'm now offering private cake lessons! This year I will be offering one-on-one lessons, as well as small group lessons (up to 3 people). Each private lesson will be held in the same kitchen that my cake videos are filmed, which is located in Manhattan (Midtown East, to be more specific)!
If you have a larger group, I also offer cupcake decorating classes for corporate events and get togethers!
In the past I've taught mothers and daughters, groups of friends, and one on one lessons! You're welcome to bring a friend along, even if only you will be decorating a cake.
My rate per lesson varies based on the number of people/cakes, and if you want to learn how to film a cake video during your lesson. Private lessons start at $500 for one cake.
Rates vary based on the type of cake, and number of cakes/people.

Step 1: Book Your Private Cake Lesson
I will only be hosting a handful of private lessons each month, so please reach out in advance! I only offer lessons on weekdays, but am flexible with the time of lesson and am able to do evenings.
My rates vary based on the number of cakes/people, and are available upon request! If you're interested in a scheduling a lesson, please email me at [email protected] with the following information:
Name(s)
Number of people
Requested date
Time of lesson
Cake design and/or flavor
Cake Video (Y/N)
Cake experience (first time cake maker, home baker, etc.)
Areas you want to focus on (smooth sides, getting your buttercream the right consistency, decorating techniques, etc.)
Any dietary restrictions
Step 2: Pick Your Cake Flavor and Decoration
You can pick any cake flavor or decoration I've done in the past, and I will walk you through the process of how to assemble and decorate it! My most request cake designs include:
If you need any additional inspiration, I recommend scrolling through my instagram. I'm also open to other cake designs, as long as they're buttercream focused…I think most of you know how I feel about fondant!! 😛
Step 3: Let Me Do All The Prep Before Your Lesson
For each private lesson, I do all the hard work before you get here. By doing this, you're able to focus on improving your technique and mastering your decorating skills. Before each private lesson, I complete the following:
Bake and level cake layers
Prepare the buttercream frosting
Make my drip recipe or any other recipes needed for decoration (hello edible cookie dough!)
Gather additional candies/sprinkles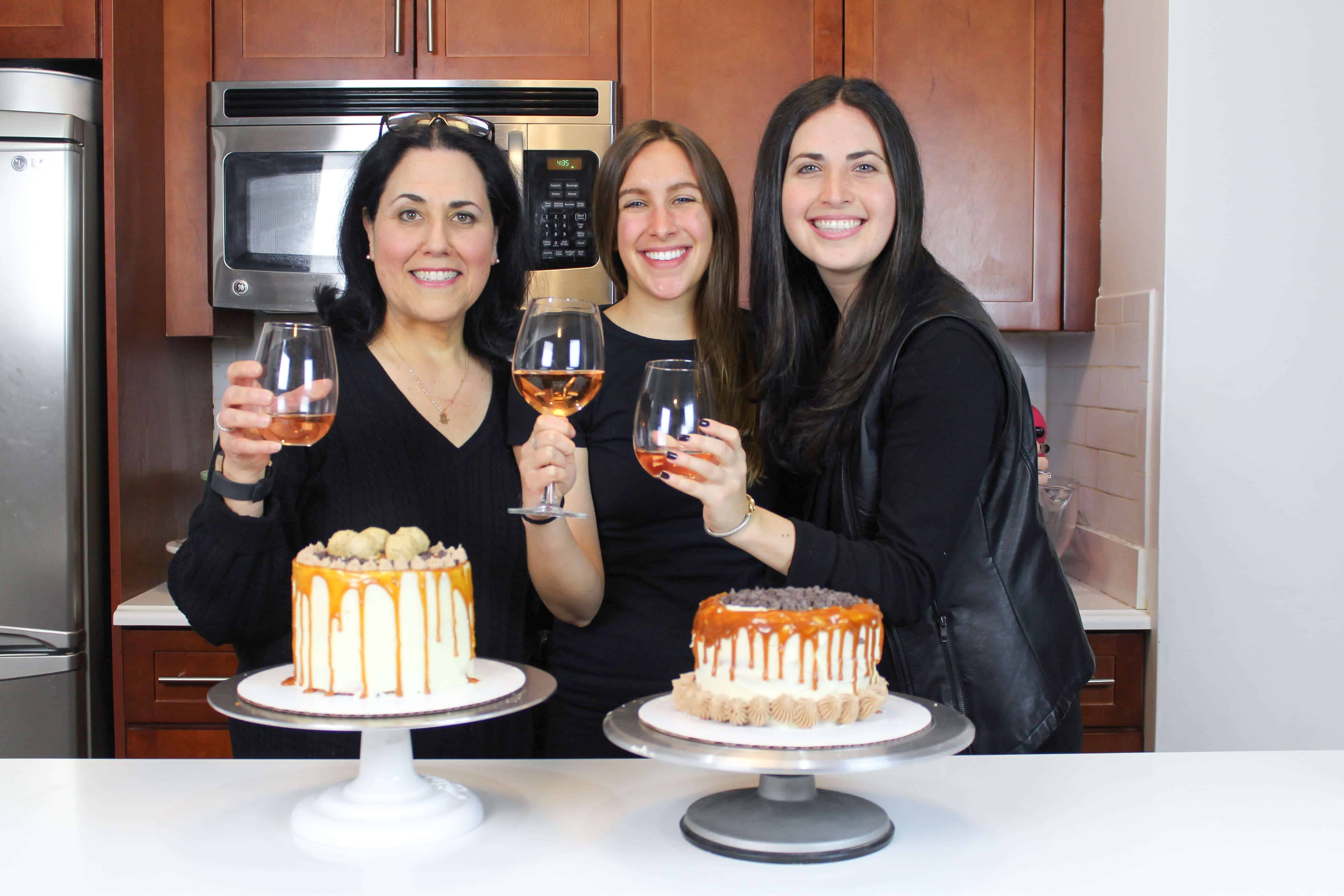 Step 4: Assemble and Decorate Your Cake Like A Pro
During your private lesson, I walk through the entire process of assembling a cake. This covers the basics, as well as more technical aspects like getting sharp edges!! We will complete the following steps:
Stack and fill the cake layers
Apply a crumb coat
Frost smooth sides onto your cake (using my tips and tricks!)
Get sharp edges at the top of the cake
Properly fill a piping bag
Then we decorate the cake in whatever style you'd like!  This whole process can take anywhere from 2-4 hours, depending on the design of the cake. Once the cake is complete, you have the choice of taking it home (I provide a cake box), or you can cut in and taste it!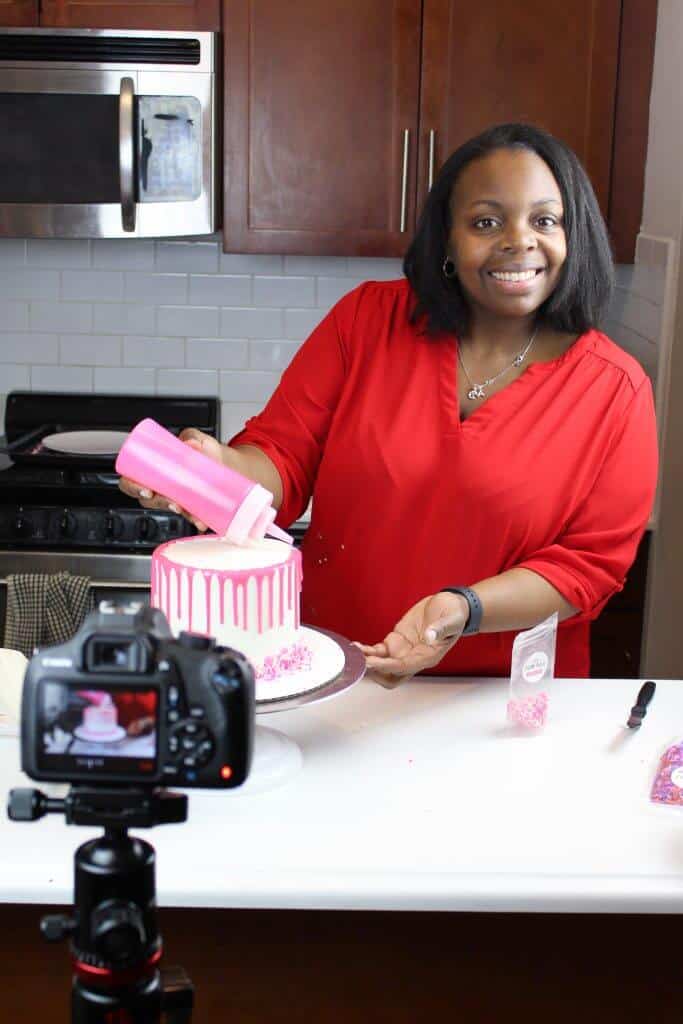 Step 5 (optional): Learn How To Make Cake Video & Film Your Cake
I also offer the option to have me film your cake, and make a video of it. This includes showing the equipment and set up I use to make my cake videos, and create an edited video of your cake. To add this to your cake decorating lesson is an additional fee. It will also make your lesson a bit longer!
I can't wait to meet / teach you in person!! Social media is great and all, but some things are just better in real life 🙂