Bananas are one of my absolute favorite ingredients so I put together this banana recipe round up to share some of my favorite banana based treats!
From cakes and banana breads to overnight oats, there are so many delicious ways to use up those overripe bananas. I can't wait for you to try them all!
This cake is based on an English dessert – Banoffee pie!! Traditionally, banoffee pie is made with bananas, whipped cream, and toffee.
To stay true to these flavors, I made this cake with tender banana cake layers, a rich toffee filling, fresh banana slices, and whipped vanilla buttercream.
My mother-in-law has been baking this classic banana bread for decades! It's made with all of the good stuff, including overripe bananas, butter, and just the right amount of sugar.
My secret to extra delicious banana bread? Sprinkle a couple teaspoons of granulated sugar on top of the banana bread batter once it's in the pan.
The sugar caramelizes and adds a delicious, crunchy texture to the top of the banana bread.
This banana chocolate mug cake is ready in minutes and is the perfect way to sweeten up any day. I eat it RIGHT out of the microwave, when it's still warm and the chocolate chips are all melty.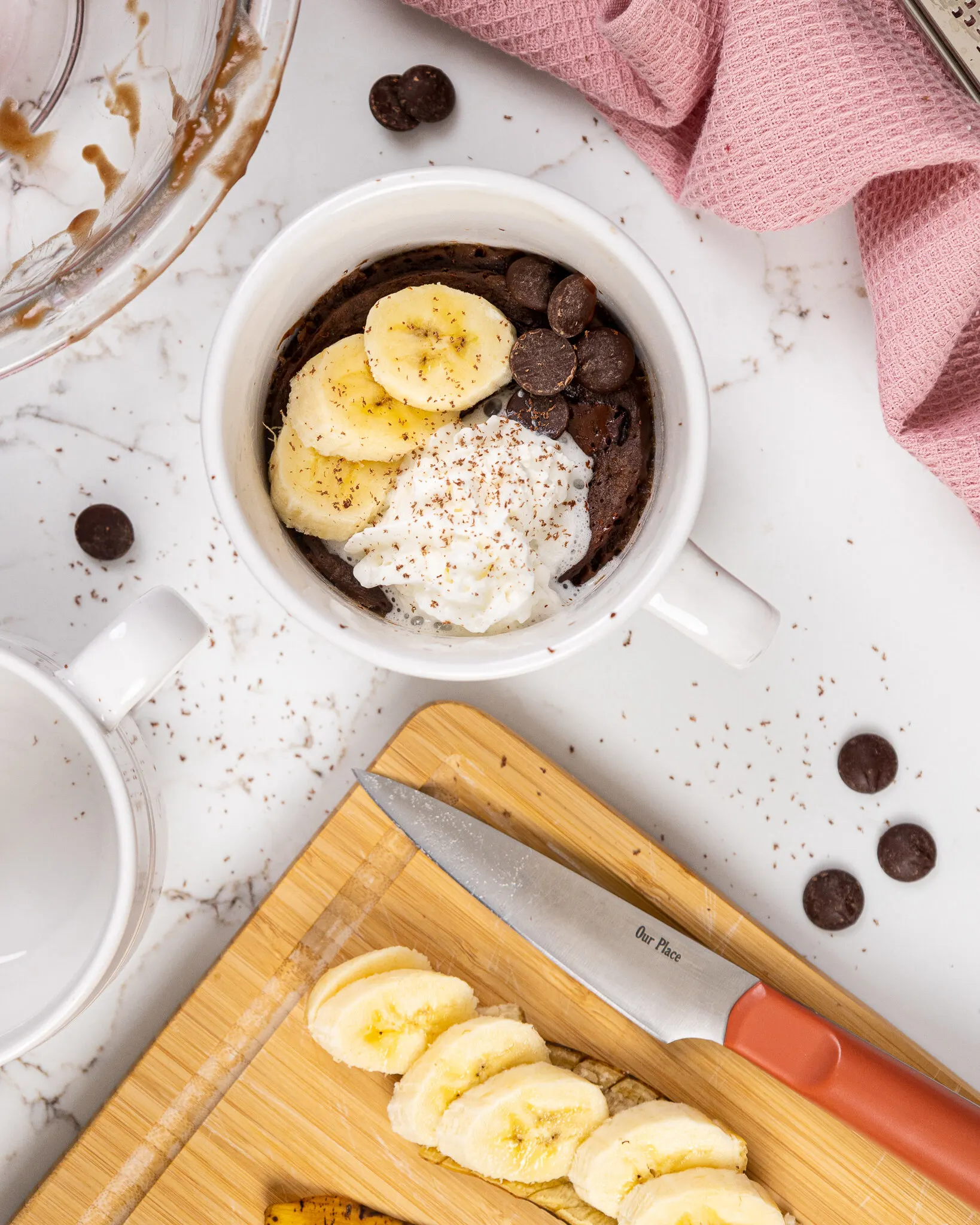 If you want to make this extra decadent you can add few slices of fresh banana and a swirl of whipped cream on top. You'll be banana cake heaven!
This banana pudding trifle is the quickest treat you'll ever make!
It has delicious layers of fresh bananas, sweet vanilla pudding, chopped vanilla wafers, and whipped cream.
Trifles are the perfect make ahead desserts and are such a crowd pleaser!
This funfetti banana bread uses a generous amount of sprinkles and a sweet vanilla glaze to take it to the next level!
The sprinkles that work best in this recipe are rainbow jimmies.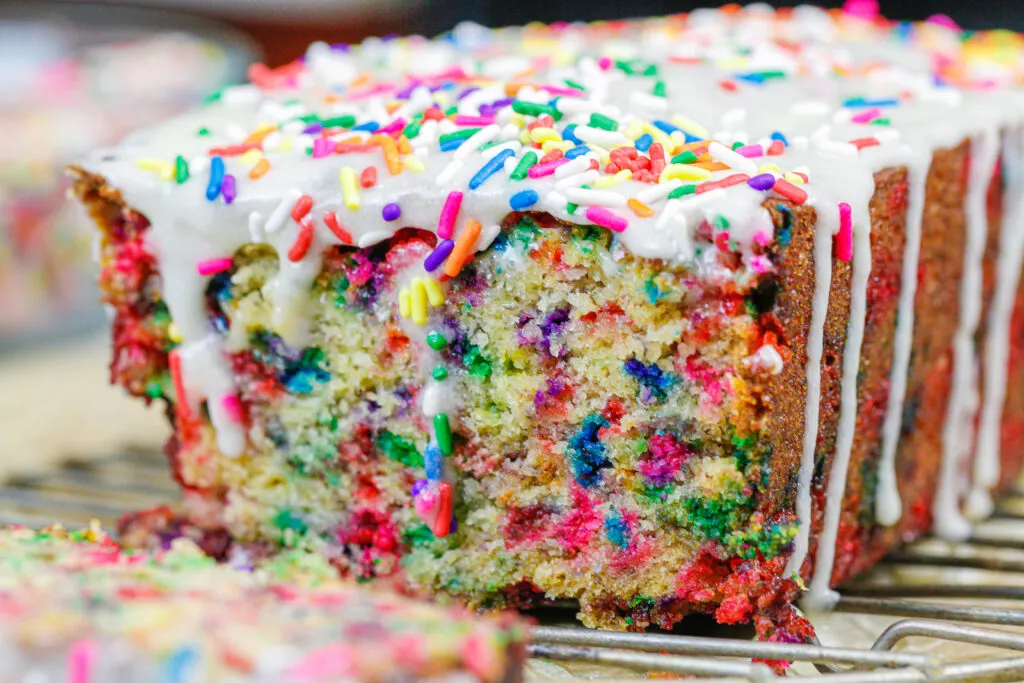 Nutella is one of my favorite ingredients to bake with and it's definitely the star in this banana Nutella cake recipe!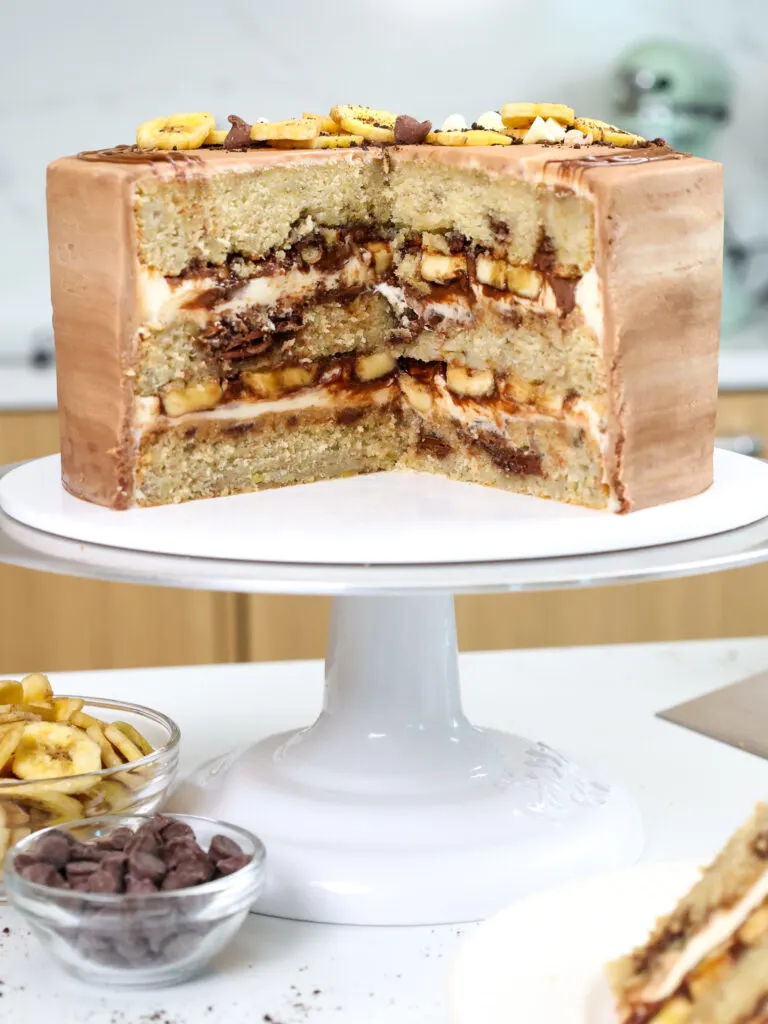 Nutella is swirled into the cake batter, drizzled between each layer, and the cake is frosted with Nutella buttercream.
Now that so many of us are working from home it's important to make our mornings exciting and delicious!
These banana overnight oats are a quick and yummy way to start the day.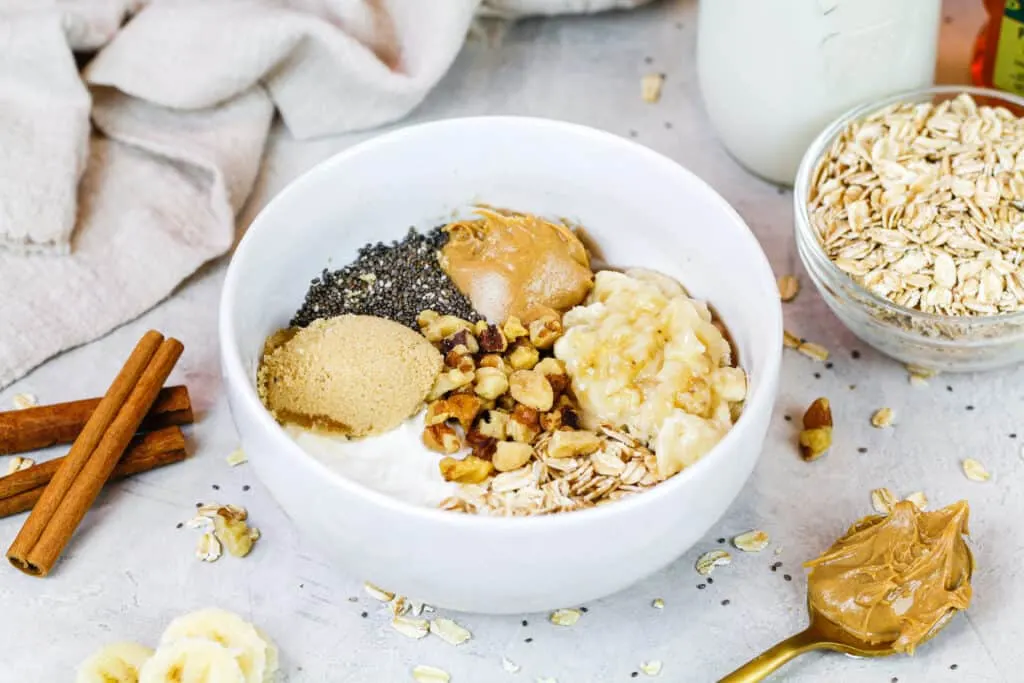 They can be made in about 5 minutes and last in the fridge for up to 4 days! I usually make a make 4 in mason jars at the beginning of the week, so each morning I have one ready to go.
This recipe combines two of my favorite treats, cinnamon rolls and banana bread, into one perfect loaf.
This cinnamon swirl banana bread is marbled with ribbons of cinnamon sugar and topped with a delicious vanilla cinnamon glaze.
I think of all my banana bread recipes, this one might just be my favorite!
If you like banana pudding, you're going to love this banana pudding layer cake!
It's made with soft banana cake layers that are filled with vanilla pudding, fresh banana slices, vanilla wafers, and fluffy vanilla buttercream.
Let Me Know What You Think!
If you try any of the recipes from this delicious banana recipe round up, I'd love to hear what you think!