These oven-dried banana chips are a delicious and healthy snack! They're a wonderful treat and are vegan, gluten free and paleo.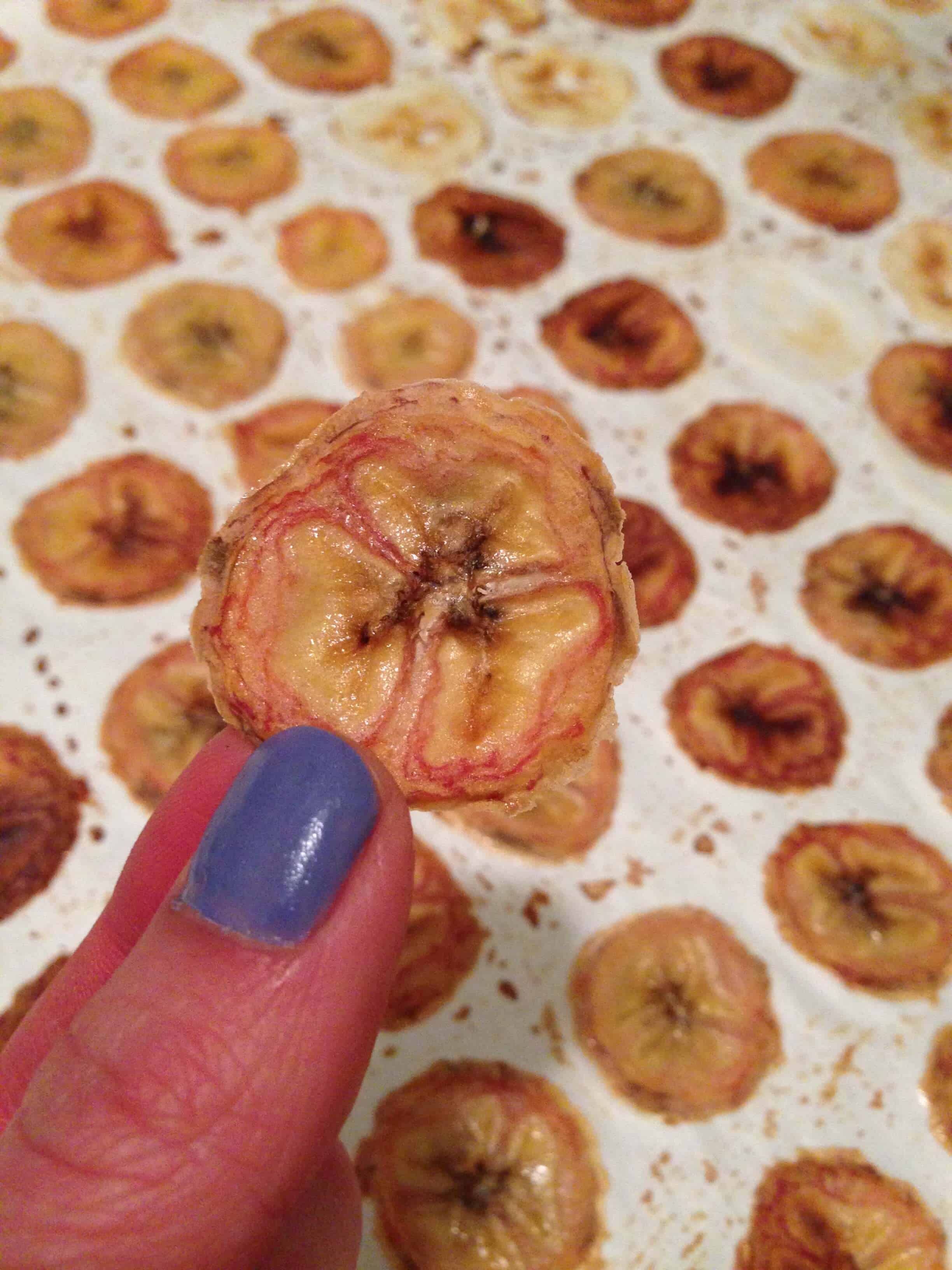 The thickness you cut them will determine how crispy or chewy they are, so you can adjust the size of your slices to suit your preferences.
Banana Chip Ingredients:
2 bananas
2 Tbsp. lemon juice
1/4 tsp salt
2 tsp water
How to Make Banana Chips
Slice the bananas very thin (about 1/8th inch). Place slices on a baking sheet, lined with parchment paper. Mix together the lemon juice, water, and salt, and brush over the banana slices.
This coating will give the banana slices a crisp, "chip" texture.
Bake at 250 for approximately 1 1/2 hours, flipping the banana chips over halfway through. The long baking time is necessary because at this temperature the oven will act more as a dehydrator than an oven.
Baking times will vary depending on how thick you slice your bananas, and how crispy you prefer your banana chips to be. Keep an eye on them, and remove them from the oven when they are crisp.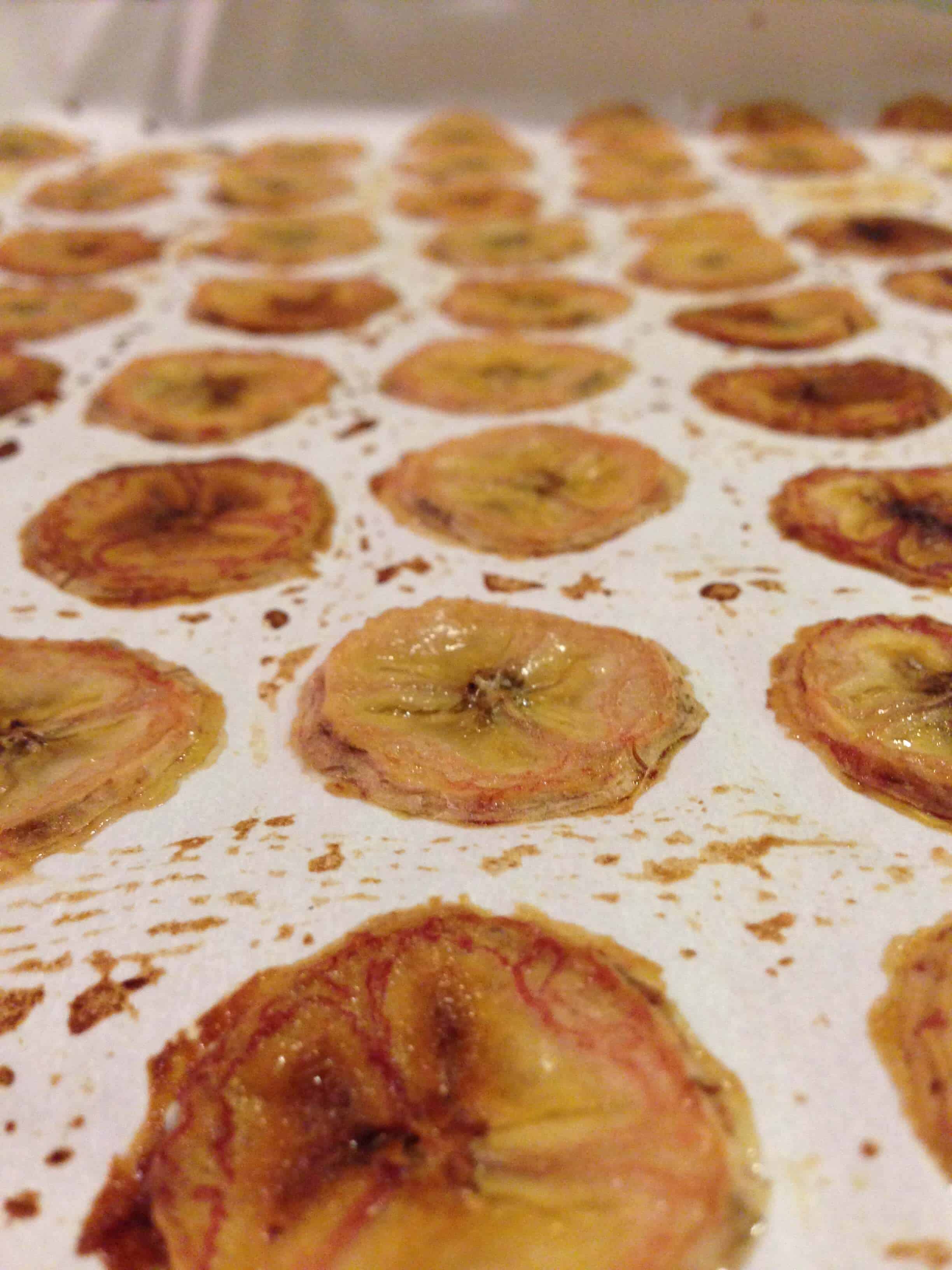 By baking these banana slices low and slow, they become concentrated with amazing banana flavor!
This makes them an amazing topping for yogurt, oatmeal or even ice cream.
After the banana chips are baked and cooled, you can store them at room temperature in an airtight container.
I love to keep them in mason jars on my counter. They keep for up to 2 weeks.
You could cut thicker banana slices to give them a chewier texture. However, they'd take a lot longer to bake!
What Type of Pan Should I Use To Make Oven-Dried Banana Chips?
You can use just about any flat pan to make baked banana chips. I love using large baking sheets and line them with either parchment paper or a silicone mat.
I find that baking the dried banana chips on a silicone mat reduces any potential browning and makes them much easier to peel and flip.
Parchment paper works fine too, but the banana slices tend to stick to it a bit more once they're baked.
Other Posts You Might Like:
Let Me Know What You Think!
If you this banana chip recipe, I'd love to hear what you think of it. Please leave a comment below or tag me @chelsweets and use #chelsweets if you share on social media.