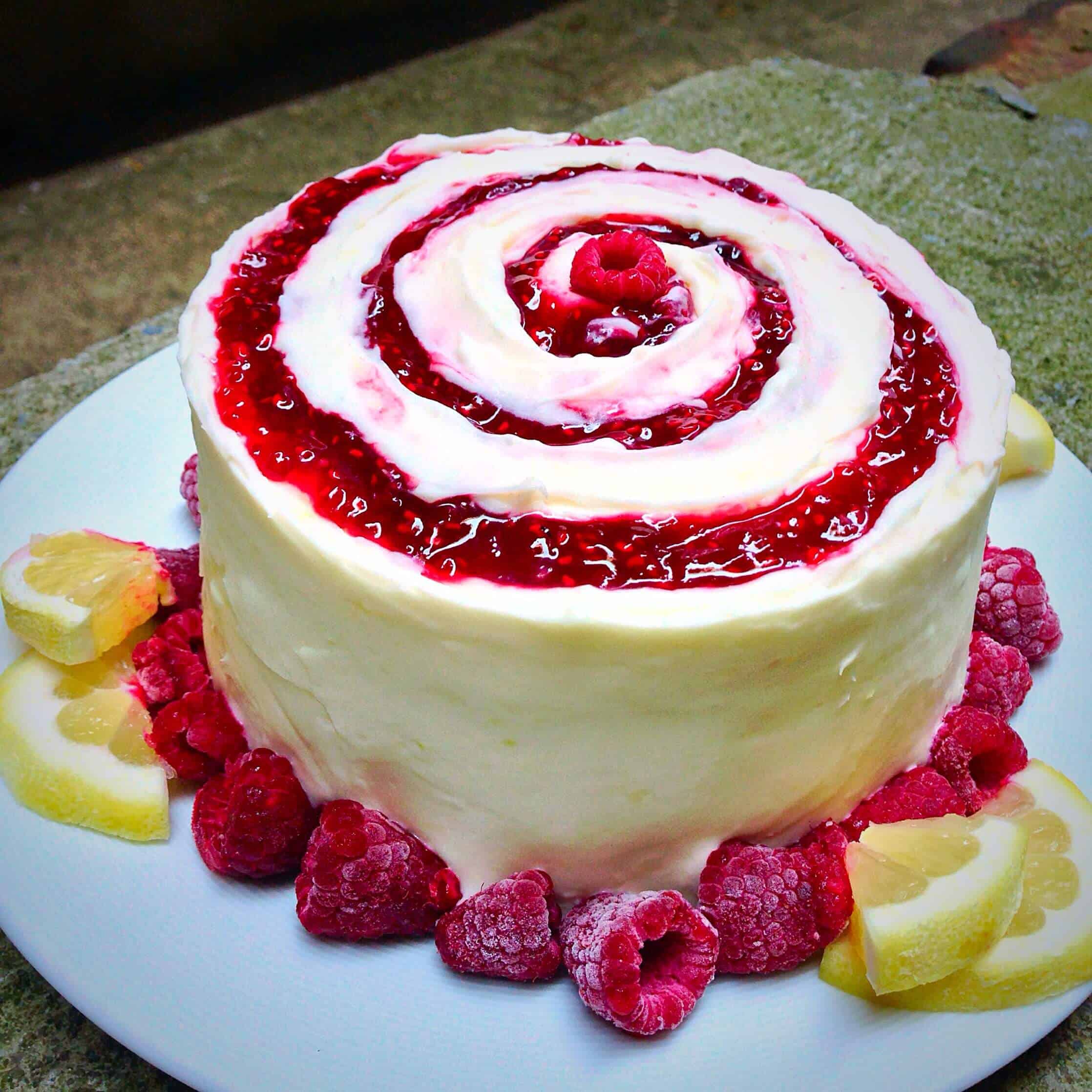 This week was wonderful, my sister came to visit me here in New York! It just so happens that her birthday is this week, so of course I wanted to bake her a cake. We grew up LOVING this Raspberry-Lemon-White-Chocolate Cake that our Mom used to buy, and I used this as my inspiration for her birthday cake. I decided to switch out the white chocolate frosting for a lemon cream cheese frosting, since I'm not the biggest white chocolate fan. The end result? Flashbacks to our childhood, and a lot of birthday fun 😀
Lemon Cake Batter:
1.5 cups flour
3 eggs
1 tsp vanilla
1/2 tsp. salt
zest and juice of 3 lemons
1 cup sugar
1/2 cup butter (1 stick), room temperature
2 tsp. baking powder
3/4 cup buttermilk
Raspberry Compote
1 bag frozen raspberries (13 oz.)
1 cup sugar
1 Tbsp fresh lemon juice
Lemon Cream Cheese Frosting:
1/2 cup butter (1 sticks), softened
1 package cream cheese (8 oz.)
1/4 cup heavy cream
4 cups powdered sugar
1/2 tsp salt
zest and juice of 1 lemon
Preheat oven to 350 degrees Fahrenheit. Line and grease three six inch cake pans, or two eight inch cake pans. Beat together the butter and sugar. Add the lemon juice and zest, salt, vanilla, and baking powder, and mix until fully incorporated. Beat in the eggs, one at a time. Add the flour and buttermilk, and mix thoroughly. Divide batter evenly between cake pans (1 1/3 cup of batter into each six inch pan), and bake for about 20 minutes, until a toothpick inserted into the center of the cake comes out clean. The cake doesn't brown much, but is done once the top of the cake bakes through and is firm to the touch.
While the cake bakes, make the raspberry compote. Cook down the raspberries, sugar, and lemon juice over a medium low heat for 10 minutes, stirring frequently. Remove from heat, and allow to cool.
For the frosting, beat together the cream cheese and butter until fluffy. Add the salt, and lemon juice and zest, then slowly incorporate the powdered sugar. Add in heavy cream as needed, until desired consistency is reached.
Once the cake layers have cooled, top each layer with a slather of frosting and raspberry compote. Apply a crumb coat, and let this firm up in the fridge for at least 30 minutes. Once the crumb coat has set, apply another layer of frosting, and decorate as desired. I decided to swirl my frosting with some of the raspberry compote, and added a lemon wedge as a garnish.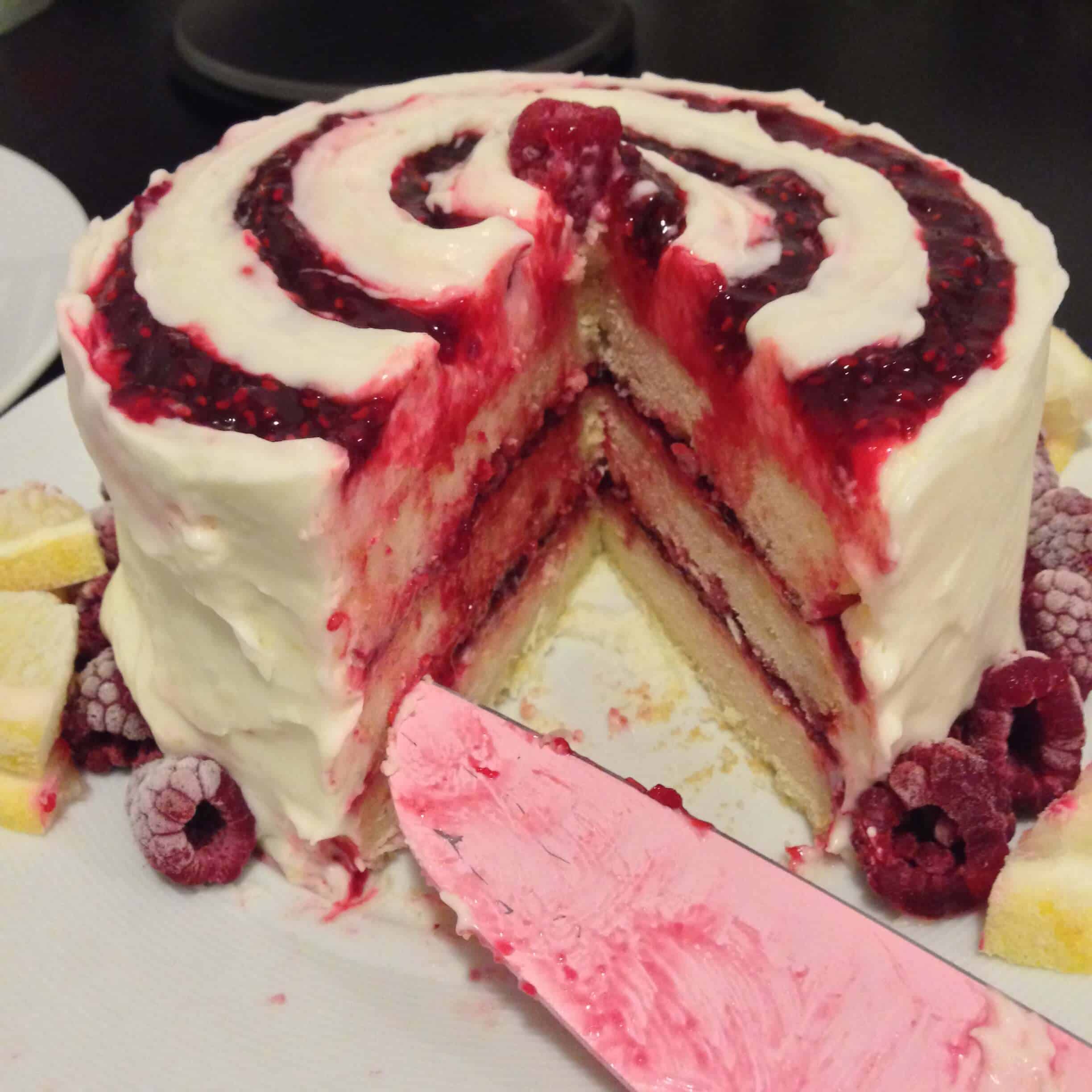 The raspberries developed a little layer of frost when I place the cake in the freezer to speed set the frosting.  Surprisingly, they tasted great frozen with the cake! It was perfect for a hot, humid day in the city.