I don't know what it is, but fresh fruit and cheese taste so good together! My mind always immediately goes to apples and sharp cheddar, but this appetizer mixes it up a bit. These watermelon feta bites are the appetizer you never realized you needed!
They're absolutely delicious in the summer, especially when watermelons are ripe and in season. However, they'd taste great year round!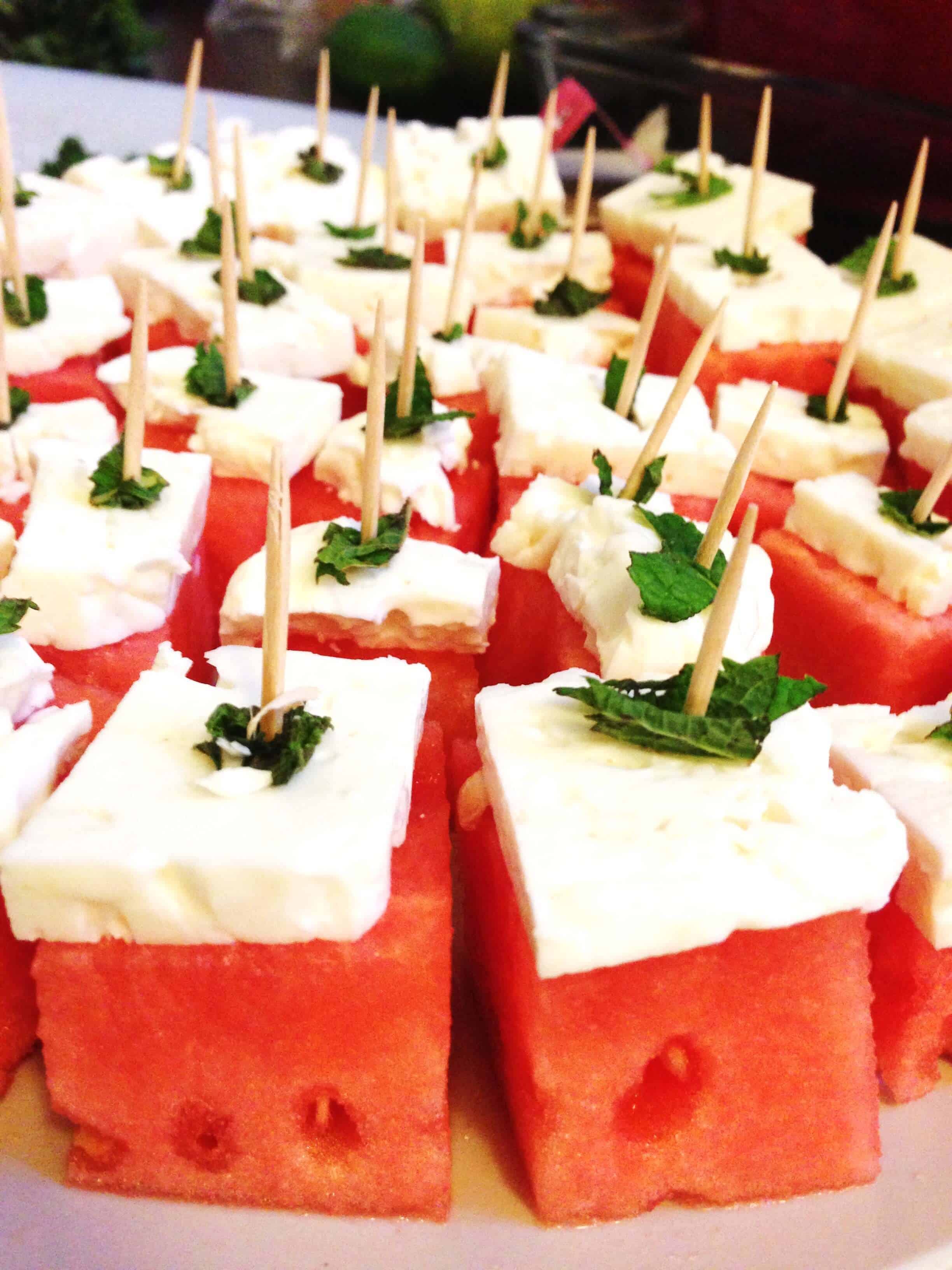 Right now watermelon is in season and I was really excited to make this as an appetizer for my birthday party.
How The Make These Watermelon Feta Bites
The ingredients you will need to make these watermelon feta bites include the following:
cubed watermelon
1 block of feta cheese (this is my favorite!)
fresh mint
toothpicks (optional)
To be totally honest, the hardest part of this recipe is chopping up the watermelon. If you are in a rush or don't feel like cutting one up, you always buy pre-cut watermelon.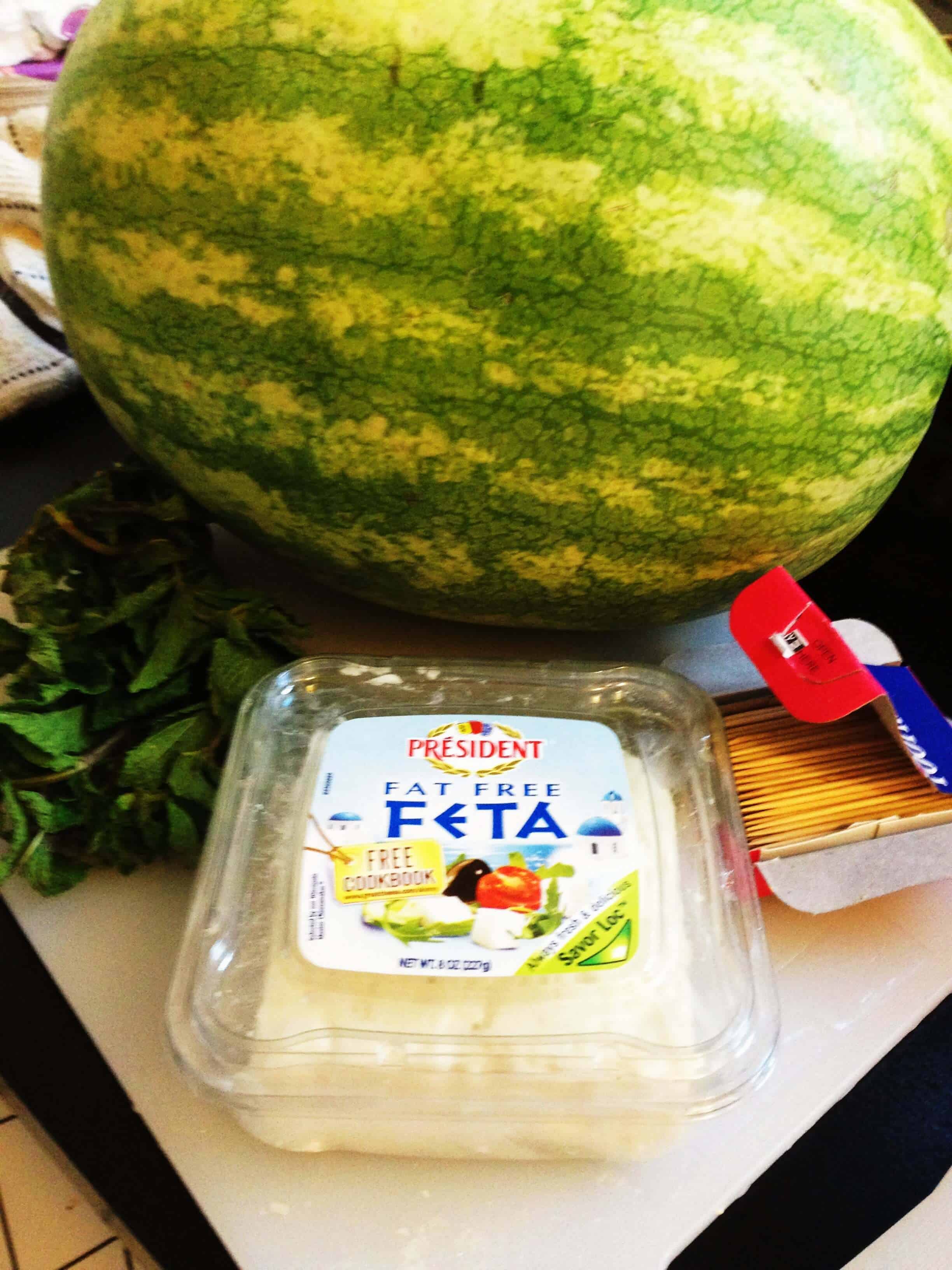 I prefer cutting it up myself though, since it's so much cheaper to buy a whole watermelon. The also allows you to cut your watermelon into uniformly-sized pieces and to the size of your choice!
I also don't mind having leftover watermelon to snack on 😀
Next I cubed my feta and placed it on top of each little cube of watermelon. I cut it into pieces that were roughly the same size as my pieces of watermelon. The finished touch was to top each bite with a bit of chopped mint leaf.
I pressed toothpicks through each bite to make them easier for everyone to eat. I was really surprised by how well the salty, drier texture of the feta went with the juicy, sweet watermelon.
It really plays up the whole salty sweet combination and makes them such a delicious snack.
The spring of mint is mostly ornamental, but it also adds a nice little pop of flavor and freshness. I love this combination and will definitely be making these watermelon feta bites again.