I recently made red wine sangria, and thought it was about time I tried out a white wine sangria! You can really add whatever fruit you want to sangria, so I chose my favorite fruits and used the following ingredients:
1 bottle white wine (I used chardonnay)
12 oz. ginger ale (you could also use club soda)
1/2 cup triple sec
2 kiwis
1 pint strawberries
2 lemons
4 limes
1/2 cup sugar
1 pint blueberries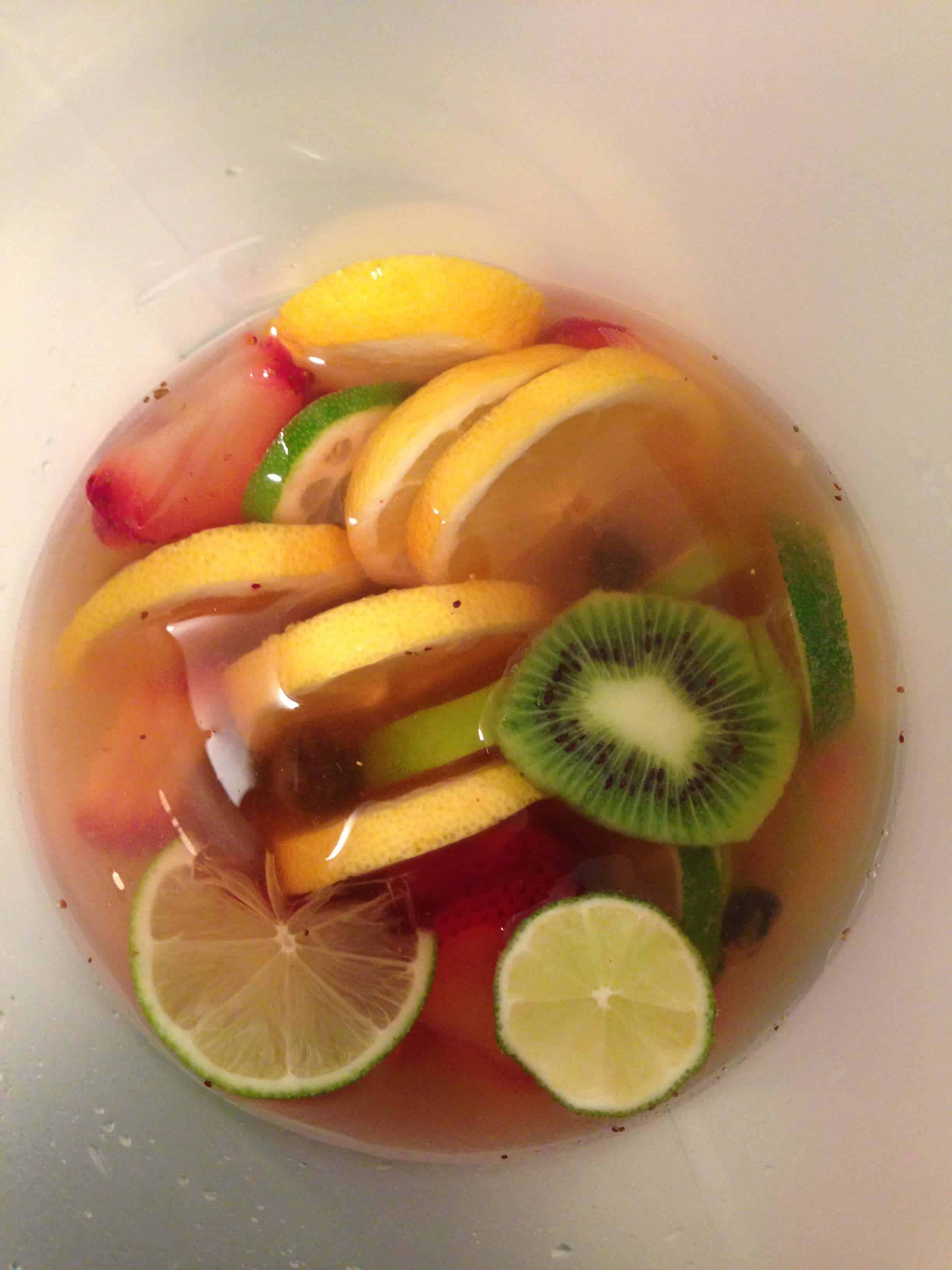 I put everything into a large pitcher and let it sit in my fridge overnight. It was perfectly chilled when I pulled it out for my birthday party!
And MAN was it tasty – it was crisp, refreshing, and perfect for a summer night fun 😀