I have always wanted to make my own sugar scrub, and this past Wednesday I decided it was time to do something about it! I simply googled sugar scrubs, and checked out different recipes until I found one I liked. I chose this recipe because it didn't use any special oils, and can be made with ingredients you most likely already have in your pantry.
You will need:
-2 Cups Brown Sugar
-1 Cup Granulated Sugar
-1 Cup Sunflower or Safflower Oil
-1 Tablespoon Vanilla Extract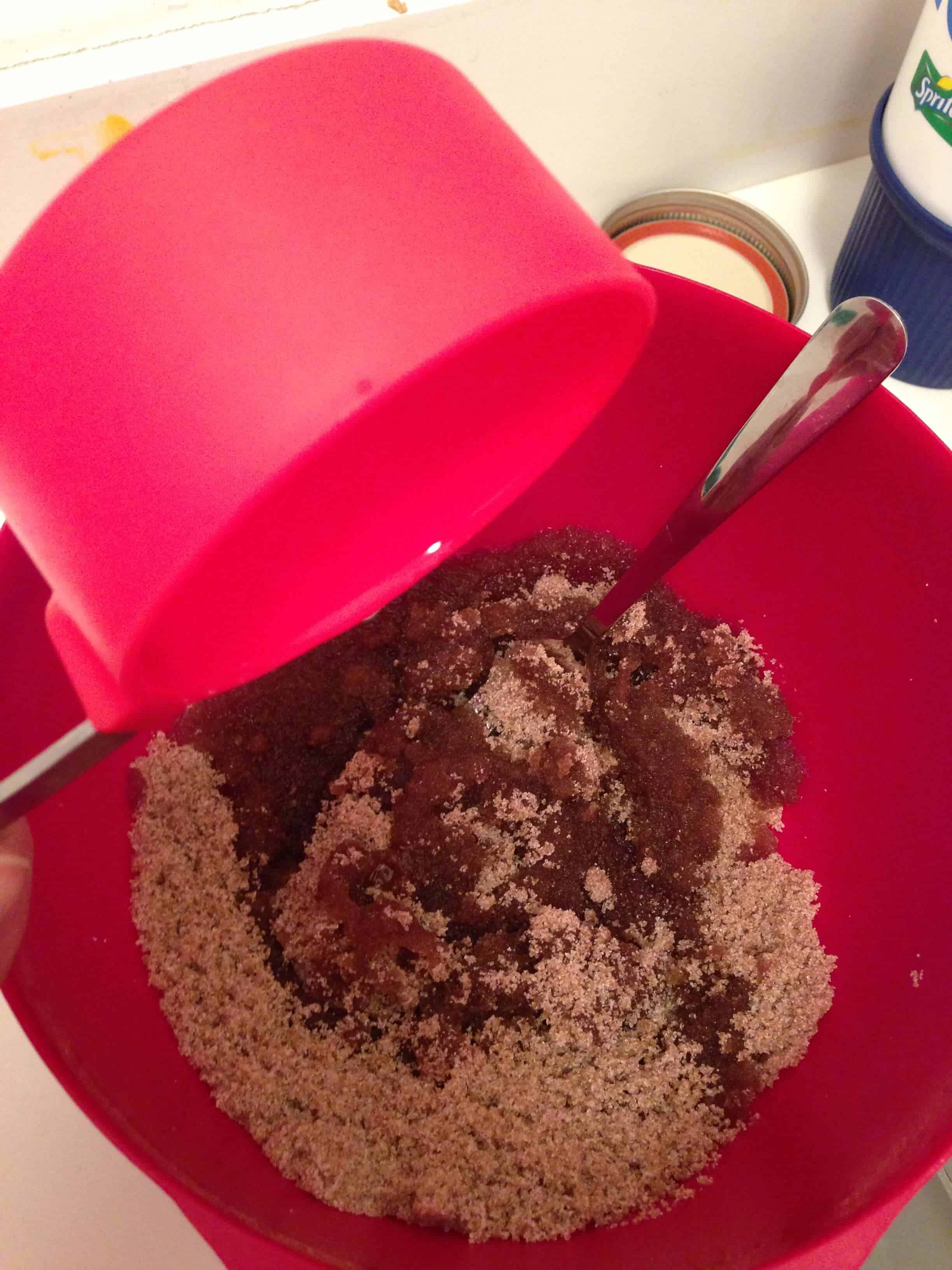 Mix the sugars together in a book, then add the oil and the vanilla.
Once all the ingredients have been incorporated together, you can pour it into a container of your choice! I personally like using mason jars (especially since I had some extras lying around my apartment). I love the way this scrub smells, and how soft it makes your skin feel 🙂