Last year I fell head over heels for overnight oats. So, I quickly made every flavor I could imagine! In this overnight oats round up I feature 9 of my absolute favorite recipes.
Despite the name "overnight oats" they don't HAVE to be kept in the fridge overnight! BUT it does help the flavors develop and transform the dish into a rich and creamy treat.
Each of these recipes comes with substitutions and swaps to make it vegan, add protein, and really make it your own. I can't wait to see which overnight oats recipe is your favorite!
Peanut butter and jelly sandwiches have always been a comfort food of mine, so the idea of eating a PB&J-inspired breakfast was right up my alley!
The best part is that these PB&J overnight oats are gluten free, can easily be made vegan, and are packed with protein. They truly are such an easy and wonderful way to start your day.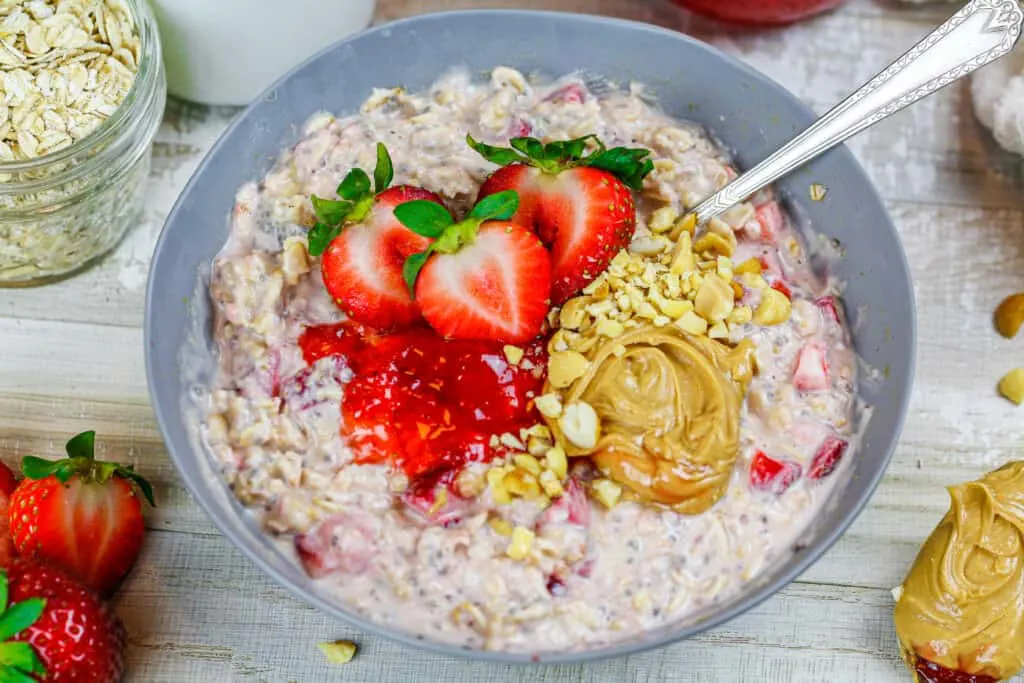 I wake up every morning and look forward to a delicious cup of coffee, which is what inspired me to make these coffee overnight oats.
This recipe also uses a bit of brown sugar and vanilla to add a touch of sweetness and enhance the rich coffee flavor in these oats.
I developed this fresh and summery strawberry overnight oat recipe using my strawberry freezer jam!
With my homemade strawberry jam and loads of strawberries, these overnight oats are packed with strawberry flavor. They're so delicious it almost tastes like you're eating dessert for breakfast.
There's really no better way to start the day than with some chocolate, which is what inspired me to make these chocolate overnight oats.
This recipe uses cocoa powder, brown sugar, and vanilla extract to give this delightful breakfast a sweet taste.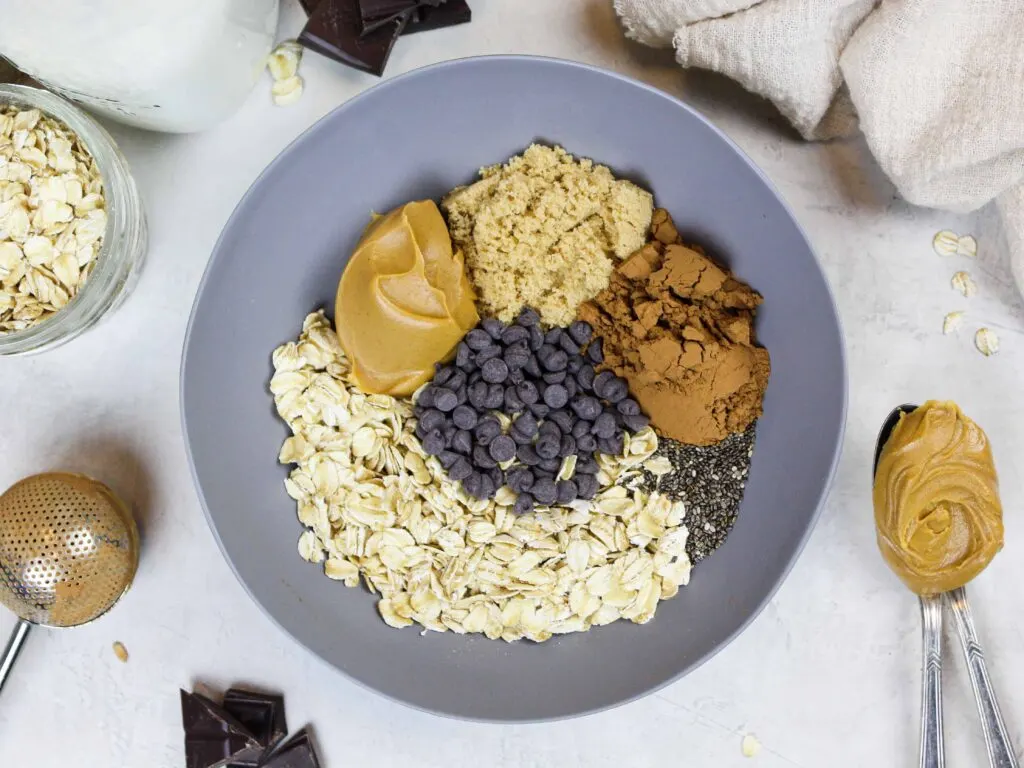 There is just something about the tart, sweet flavor of cherries that makes this cherry overnight oats recipe absolutely amazing.
This recipe tastes equally delicious with fresh or frozen cherries, so it can be made any time of year!
Vermont maple syrup is truly in a class of its own so when gifted a jug, I knew that maple overnight oats were a must!
This recipe uses maple syrup AND maple extract to give these overnight oats all the amazing maple flavor.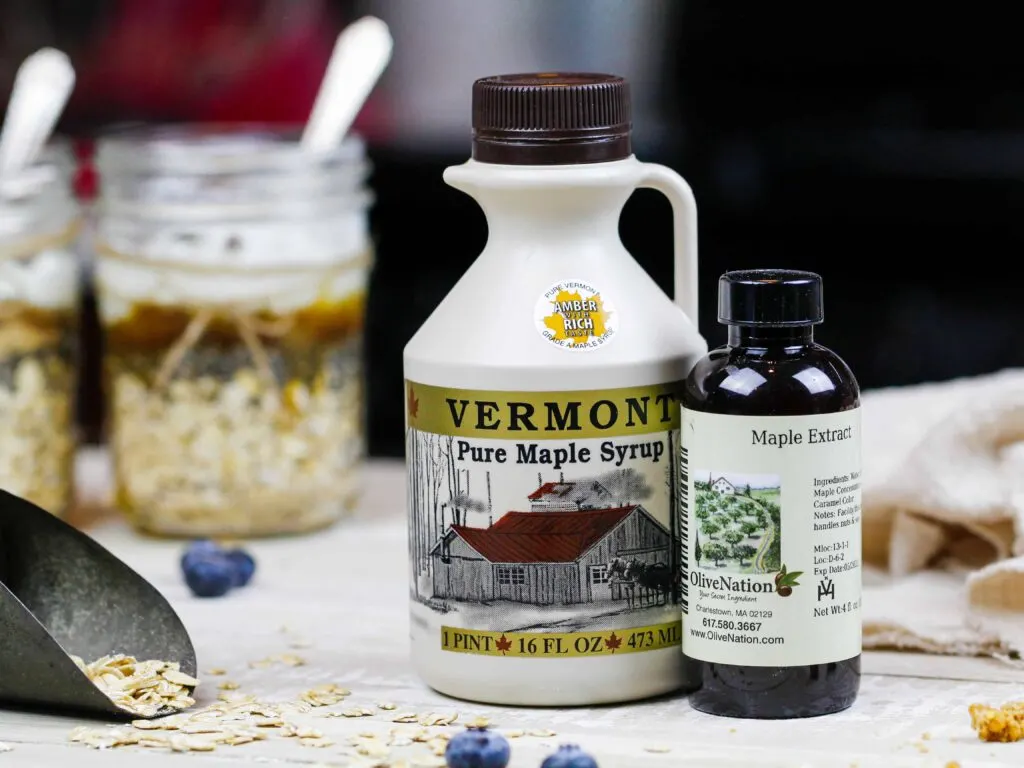 I joke that oatmeal is my favorite food, and if you've made it this far hopefully you can see why! But, I PROMISE, after you try these banana overnight oats you'll understand why!
Use those ripe bananas, cinnamon, peanut butter, and chopped nuts and you've got yourself a breakfast worth waking up for.
Move over "green eggs and ham" it's time for a new green breakfast with my matcha overnight oats recipe.
With matcha, honey, and fresh berries this delicious treat has almost as much caffeine (70mg) as a cup of coffee so it's the perfect way to jump-start your day! I use this matcha in my recipe.
With a name like Chelsweets you know I'm going to do what I can to eat dessert for breakfast. I'm closing our round up with my Biscoff overnight oats! (If you love Biscoff check out my other recipes here).
With a little cookie crumble on top, these oats will remind you to treat yourself! You deserve the best… and I promise this recipe will deliver.
Let Me Know What You Think!
If you try any of the recipes from this overnight oats round up, I'd love to hear what you think!