Considering yesterday was national brownie day, I felt a need to acknowledge this wonderful chocolate treat. I chose to celebrate by making these chocolate chip cookie dough brownies. The surprisingly thing about this recipe is that you only bake the brownie layer…..but it's ok, the cookie dough is safe to eat raw! It has no eggs 😀 The ingredients include:
BROWNIE:
4 ounces unsweetened chocolate, finely chopped
1 cup unsalted butter, at room temperature
2 cups light brown sugar
4 eggs
2 teaspoons vanilla extract
1 cup all-purpose flour
COOKIE DOUGH (Egg Free):
¾ cup unsalted butter
¾ cup light brown sugar
¾ cup granulated sugar
3 tablespoons whole milk
1½ teaspoons vanilla extract
1½ cups all-purpose flour
1½ cups mini chocolate chips
Serving Size: Makes 30 pieces ( 2 in. x 2 in) if made in a 13 x 9 glass baking dish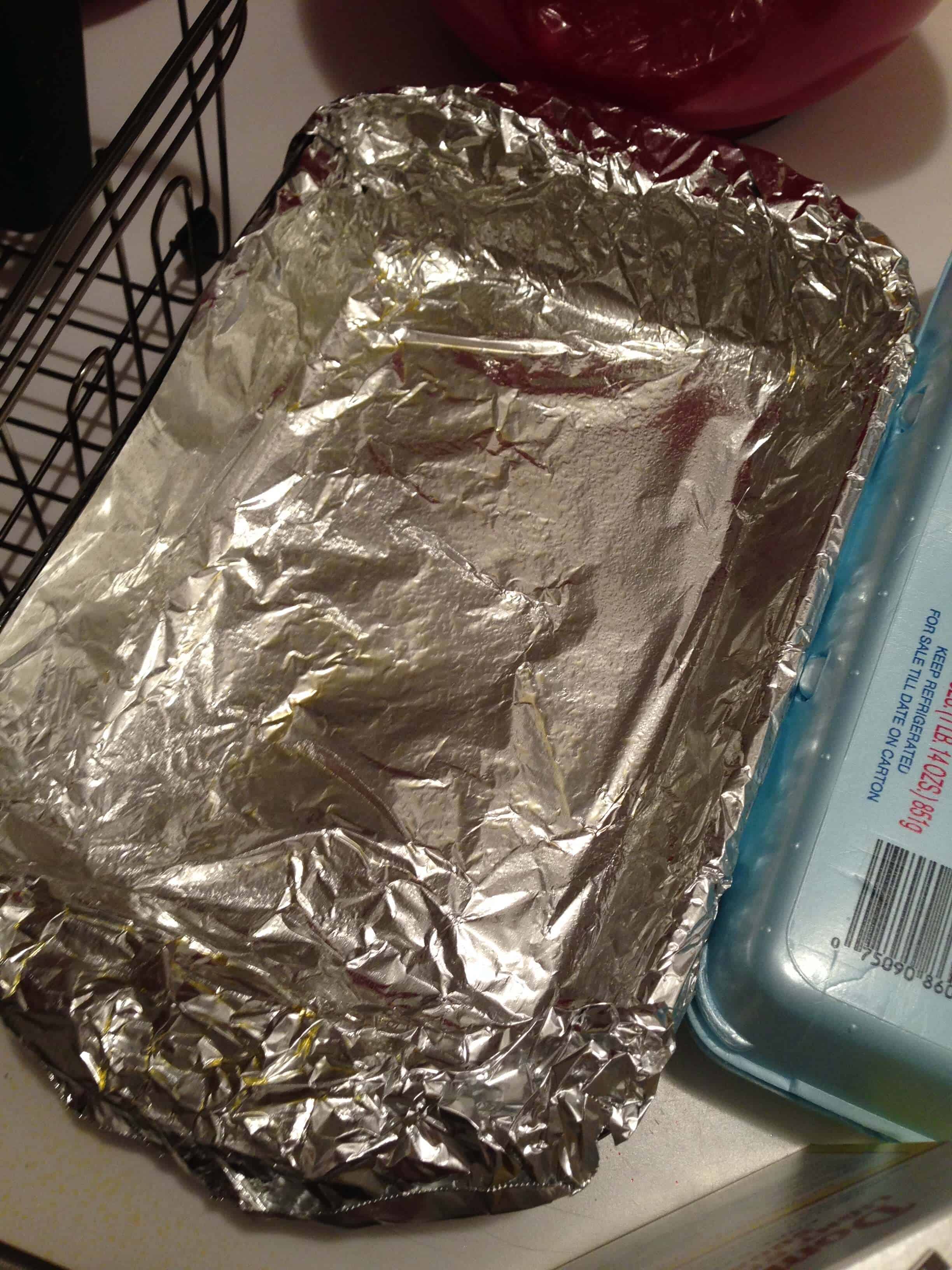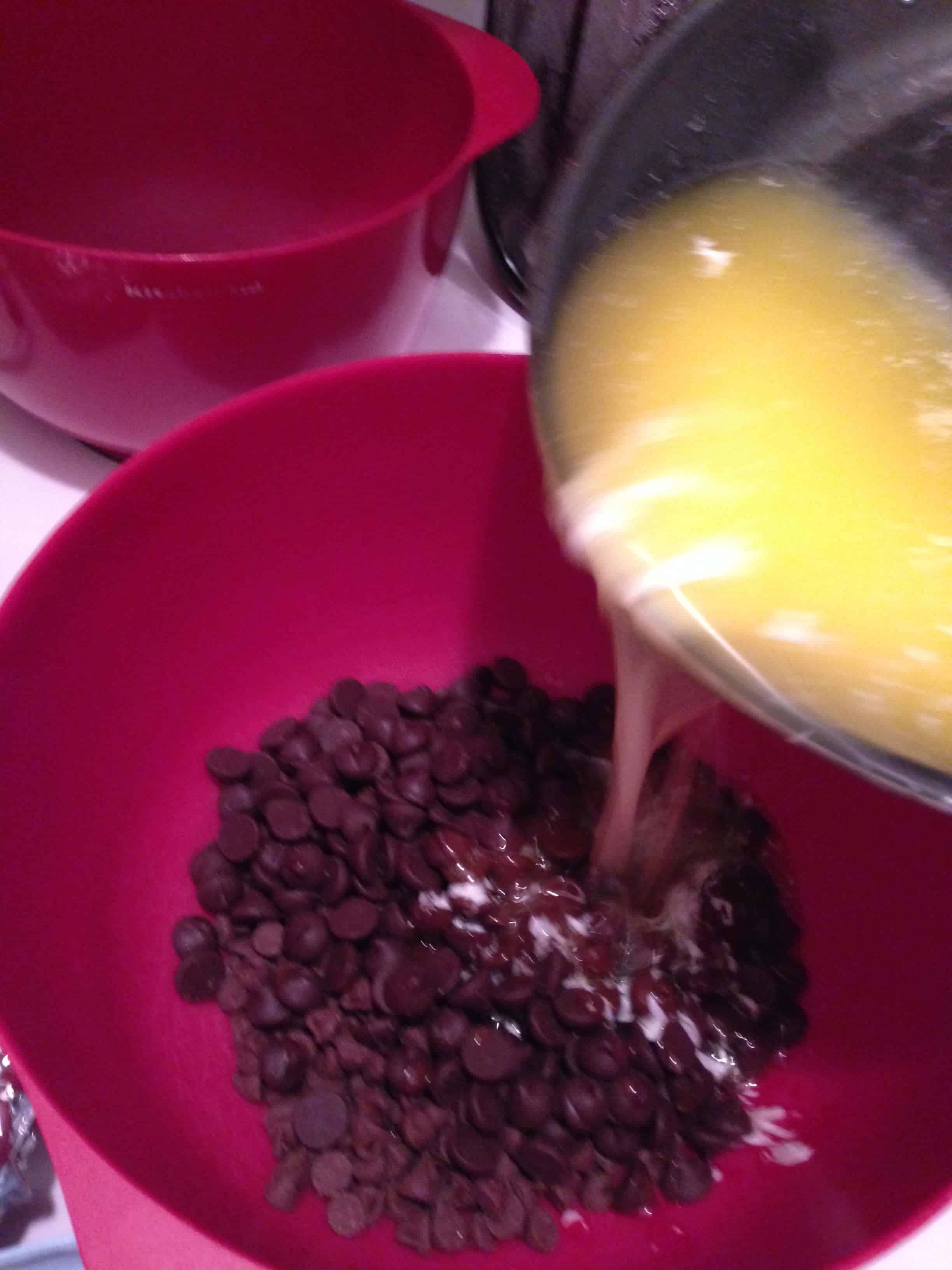 Preheat oven to 325 degrees F. Spray a 9×13-inch pan with nonstick spray. In a medium glass bowl, melt chocolate in the microwave (stirring at 30 second intervals), or on a low heat on a stove top. Melt until the chocolate is partially melted, then let the residual heat continue to fully melt the chocolate as you continue to stir. Set aside to cool slightly. In a large mixing bowl, whisk together the butter and brown sugar.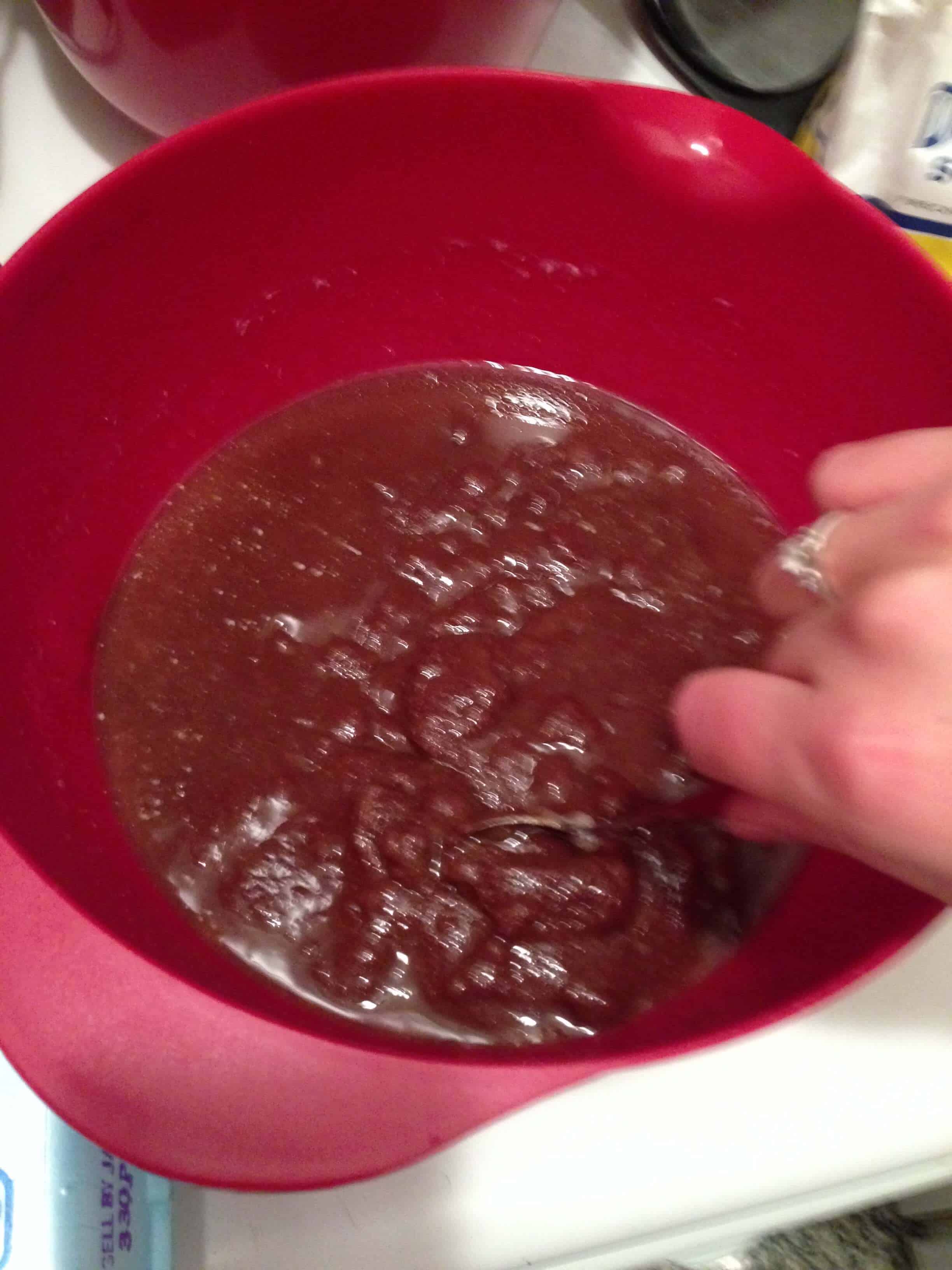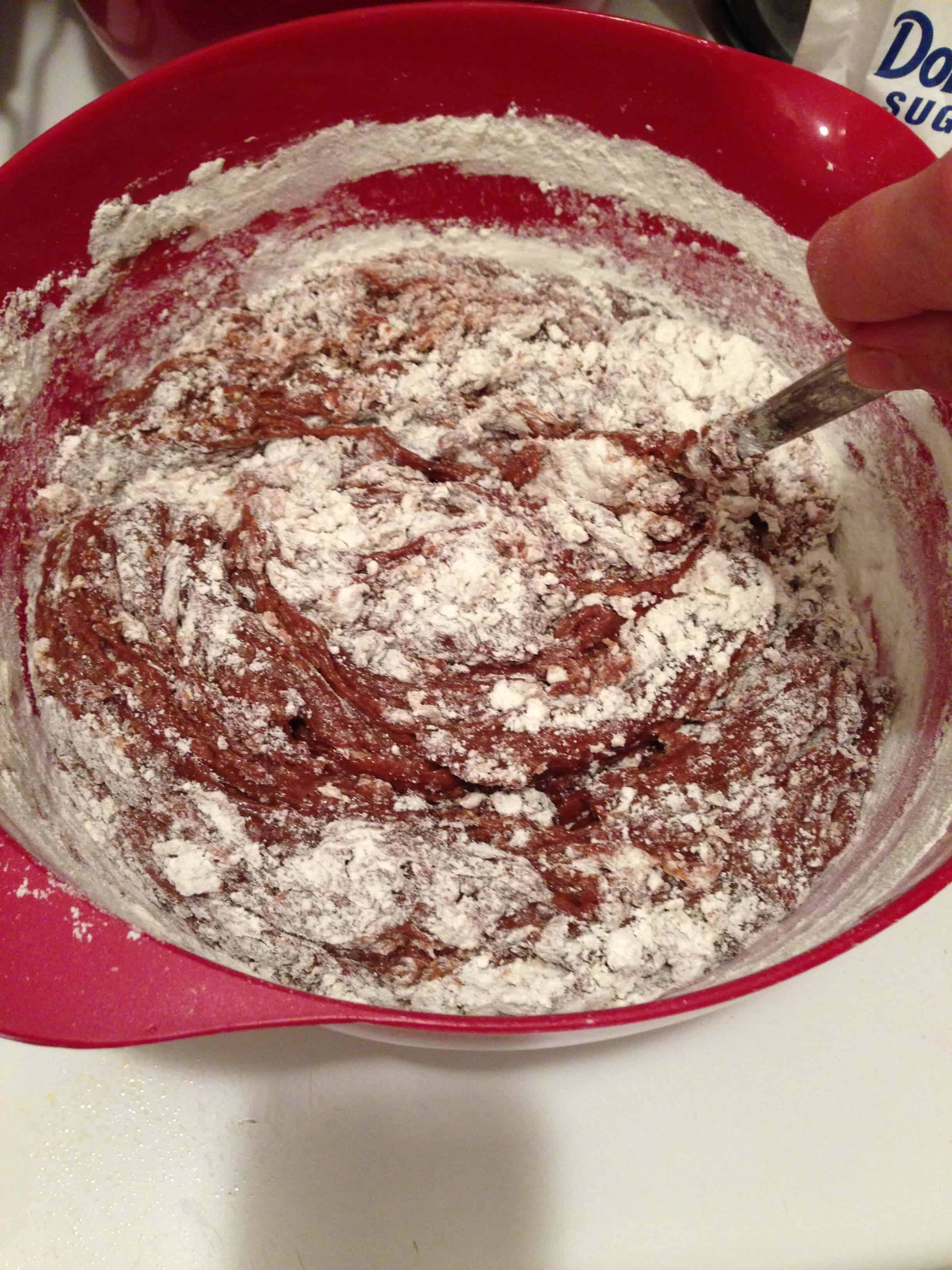 Add the eggs and vanilla extract and whisk those in too. Mix in melted chocolate. Whisk in the flour and mix just until combined (don't over-mix). Stir in the chocolate chips. Spread batter into prepared pan. Bake 25 to 35 minutes. Watch closely and remove from oven when toothpick inserted into the center comes out clean. Let cool completely.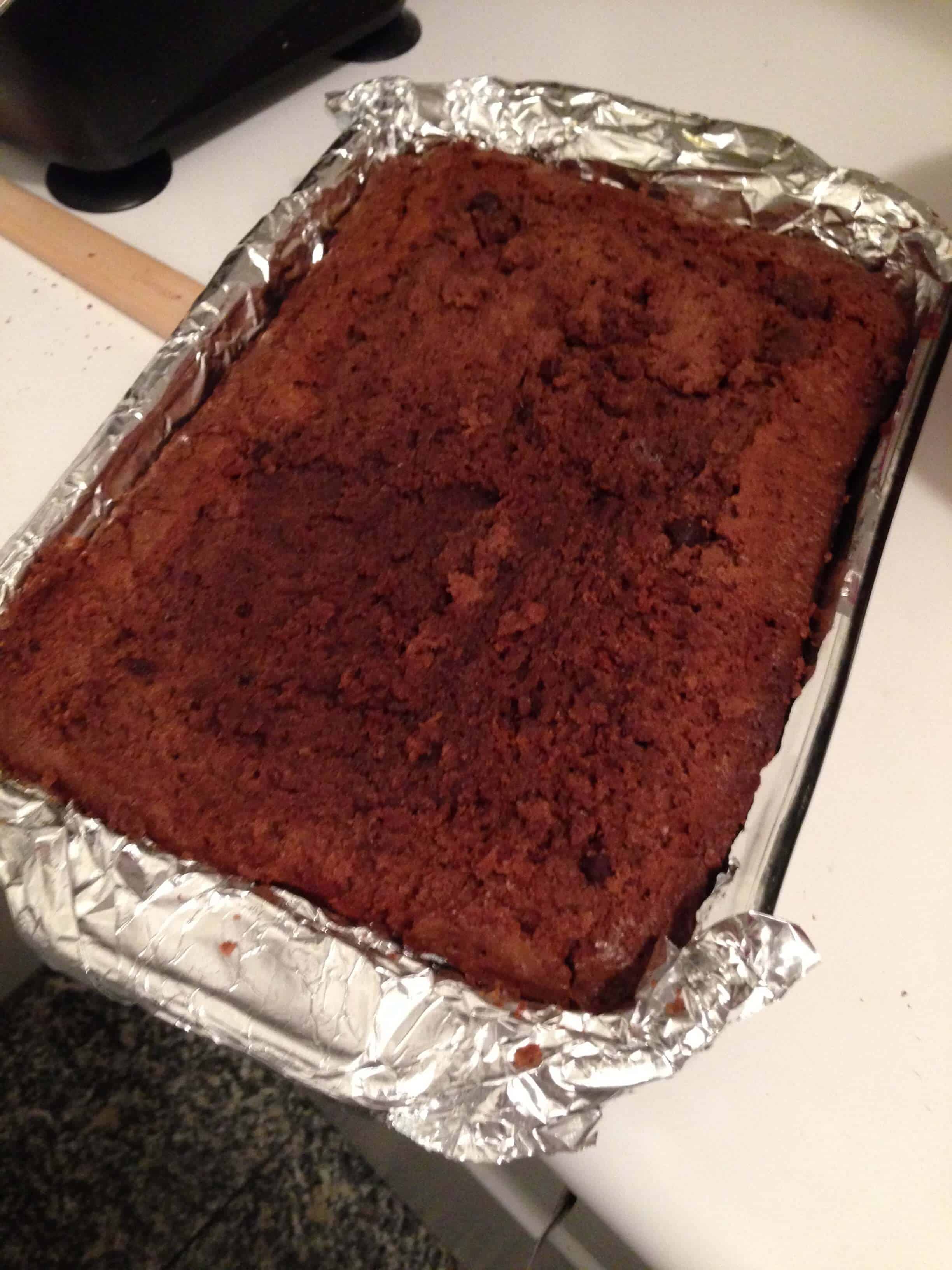 While the brownie layer is cooking, prepare the cookie dough. In a medium bowl, use an electric mixer to combine melted butter, brown sugar and white sugar. Mix in milk, vanilla, and flour, and stir just until combined. Stir in chocolate chips.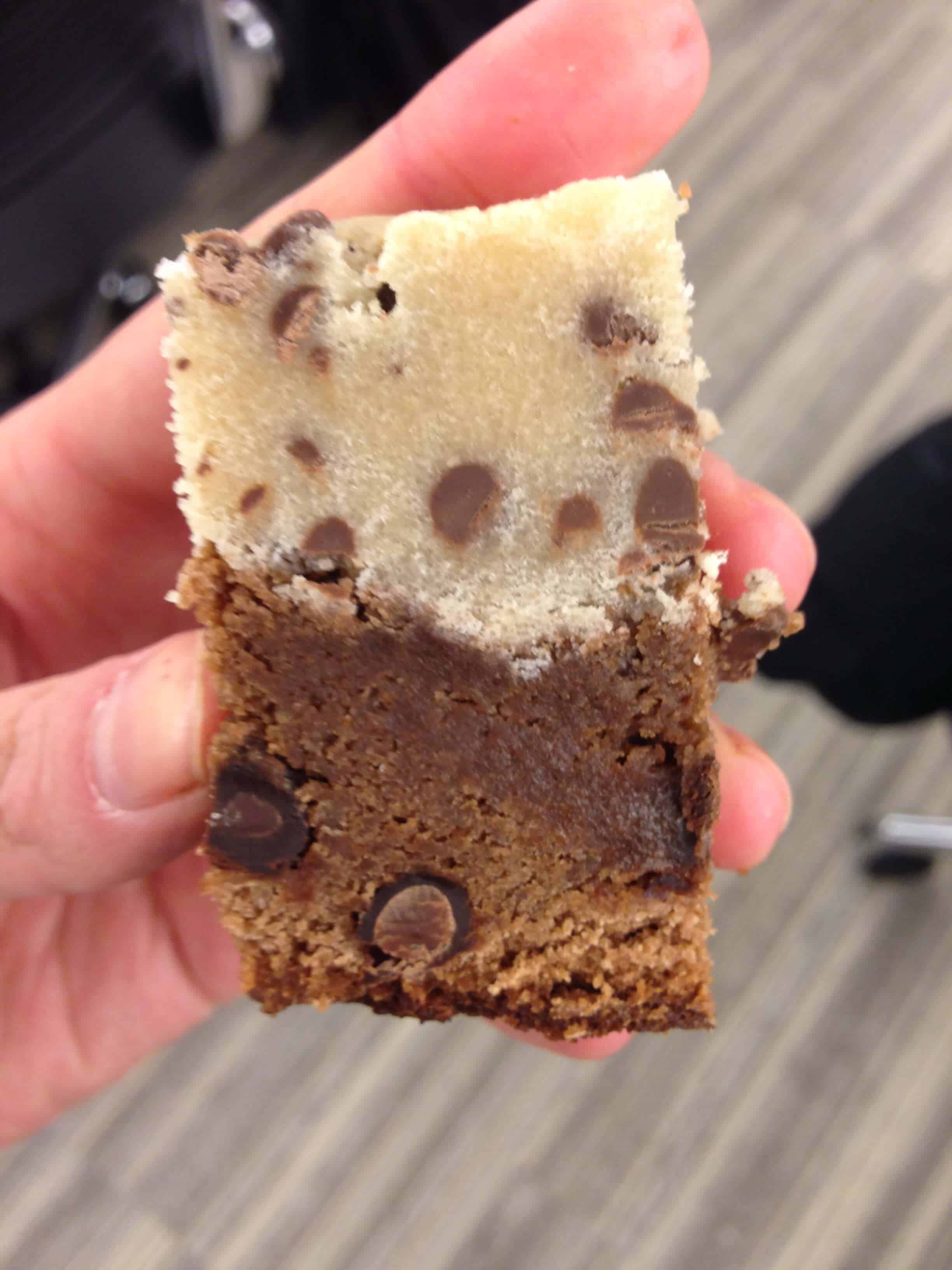 Spread cookie dough over the cooled brownies. Refrigerate until the dough is firm. It's okay to speed up the process and place it in the freezer too. The firmer the dough, the easier it will be to cut into neat squares. Make sure to use a sharp knife to cut the brownies.
Review: I made a double batch (I doubled the above recipe), so my layers we a bit thick. This bothered me, because it made them a bit difficult to eat. Luckily they still taste delicious! The brownie layer is light, and cake-like, which really nicely balances the dense cookie dough layer. I think that this treat made brownies everywhere proud.