After a lengthy conversation with my director of flavor, Stan, I realized that it's time to test out some new flavors. Don't get me wrong, I'm a sucker for a classic chocolate cupcake. But sometimes you need to mix it up a little, and today that meant making sweet potato cupcakes.
I know that it sounds a bit out there, but the natural sweetness of the sweet potatoes is complimented wonderfully by the nuttiness of the browned butter, and the medley of spices included in this recipe.
The toasted marshmallow topping lightens up the cupcake, and adds a playful touch. Another great thing about this recipe…it's almost healthy! Each cupcake is only 161 calories. Just trust me, you need to try this recipe!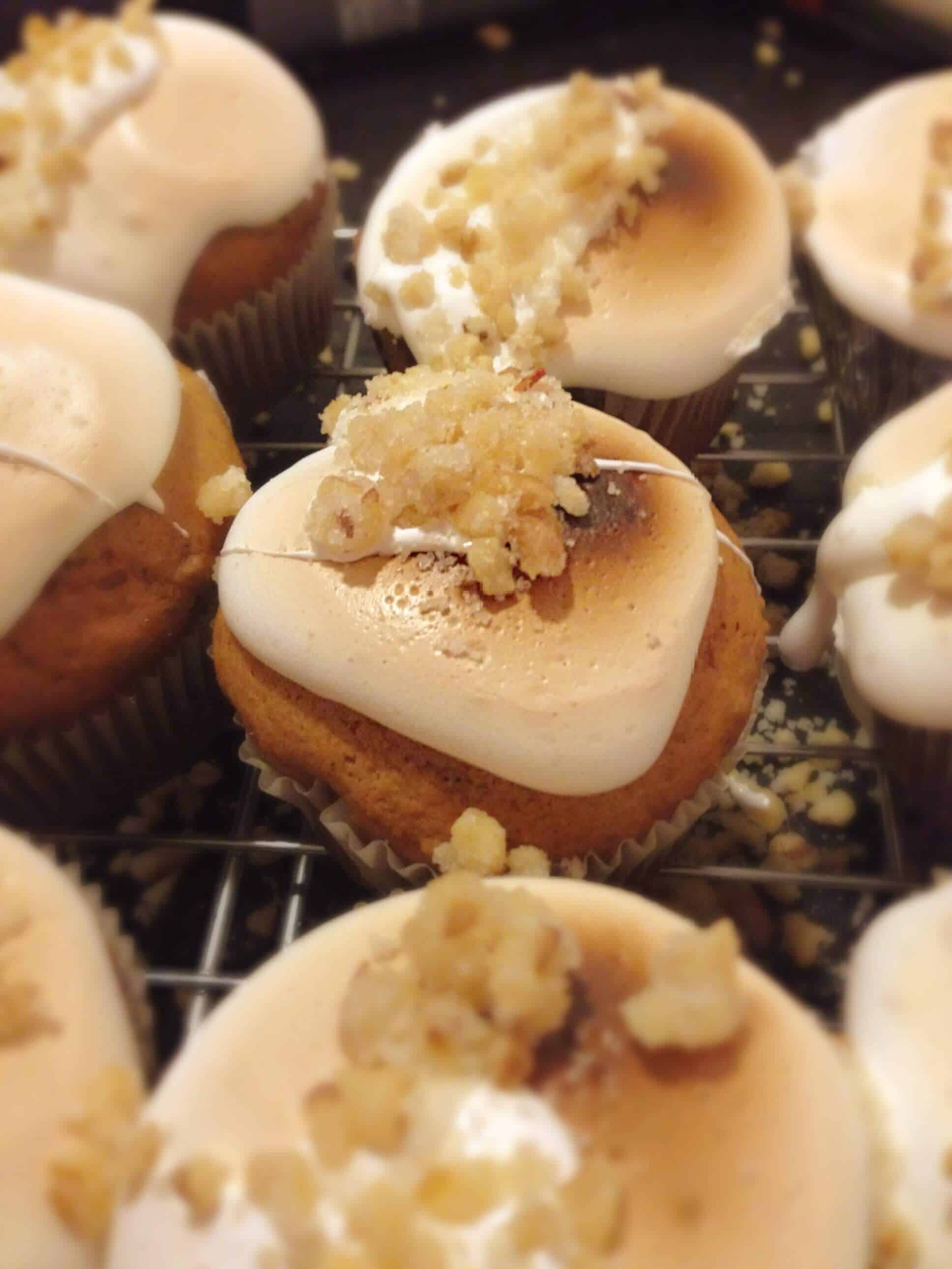 Sweet Potato Cupcake Batter:
1/2 cup browned butter, cooled
1 1/2 cups dark brown sugar
2 eggs, room temperature
1 tsp vanilla extract
1 cup cooked, mashed sweet potatoes
2 cups unbleached all-purpose flour
2 tsp baking powder
1 tsp baking soda
1/2 tsp salt
3 tsp ground cinnamon
2 tsp ground ginger
1 tsp ground nutmeg
1/2 cup buttermilk, room temperature
Marshmallow Meringue:
1 cup granulated sugar
4 egg white
Yield: 24 cupcakes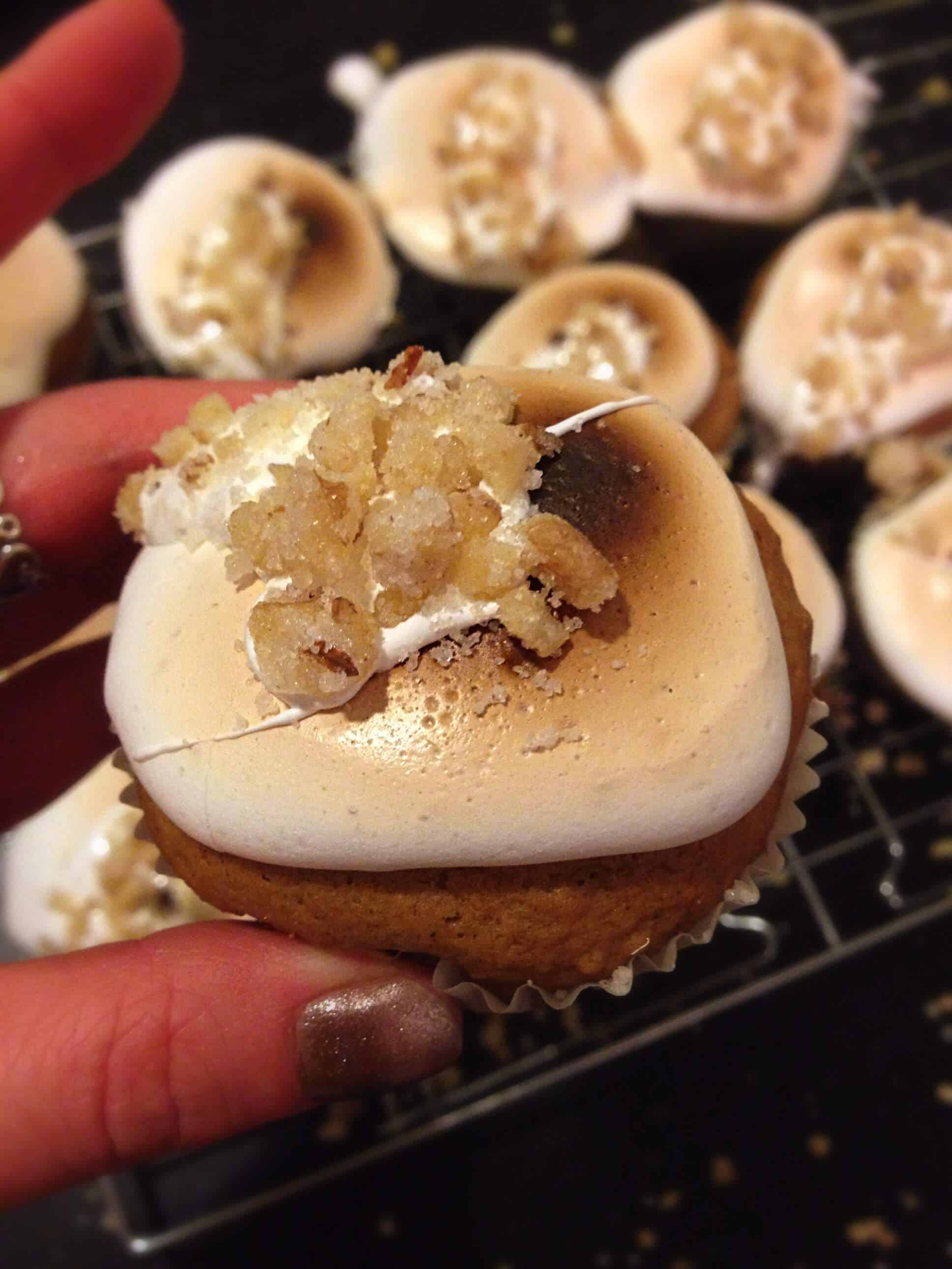 Preheat oven to 350 degrees F. Line 24 muffin cups with cupcake liners.
Beat butter and brown sugar with an electric mixer in a large bowl until fluffy. Add room-temperature eggs one at a time, allowing each egg to blend into the butter mixture before adding the next.
Blend in vanilla extract and sweet potatoes. Whisk flour, baking powder, baking soda, salt, cinnamon, ginger, and nutmeg in a bowl.
Add half the flour to the sweet potato mixture, stirring just until incorporated. Blend in the milk and the remaining flour mixture.
Fill prepared cupcake tins 2/3 full, and bake until a toothpick inserted in the center of a cupcake comes out clean, about 18 to 22 minutes. Cool on rack.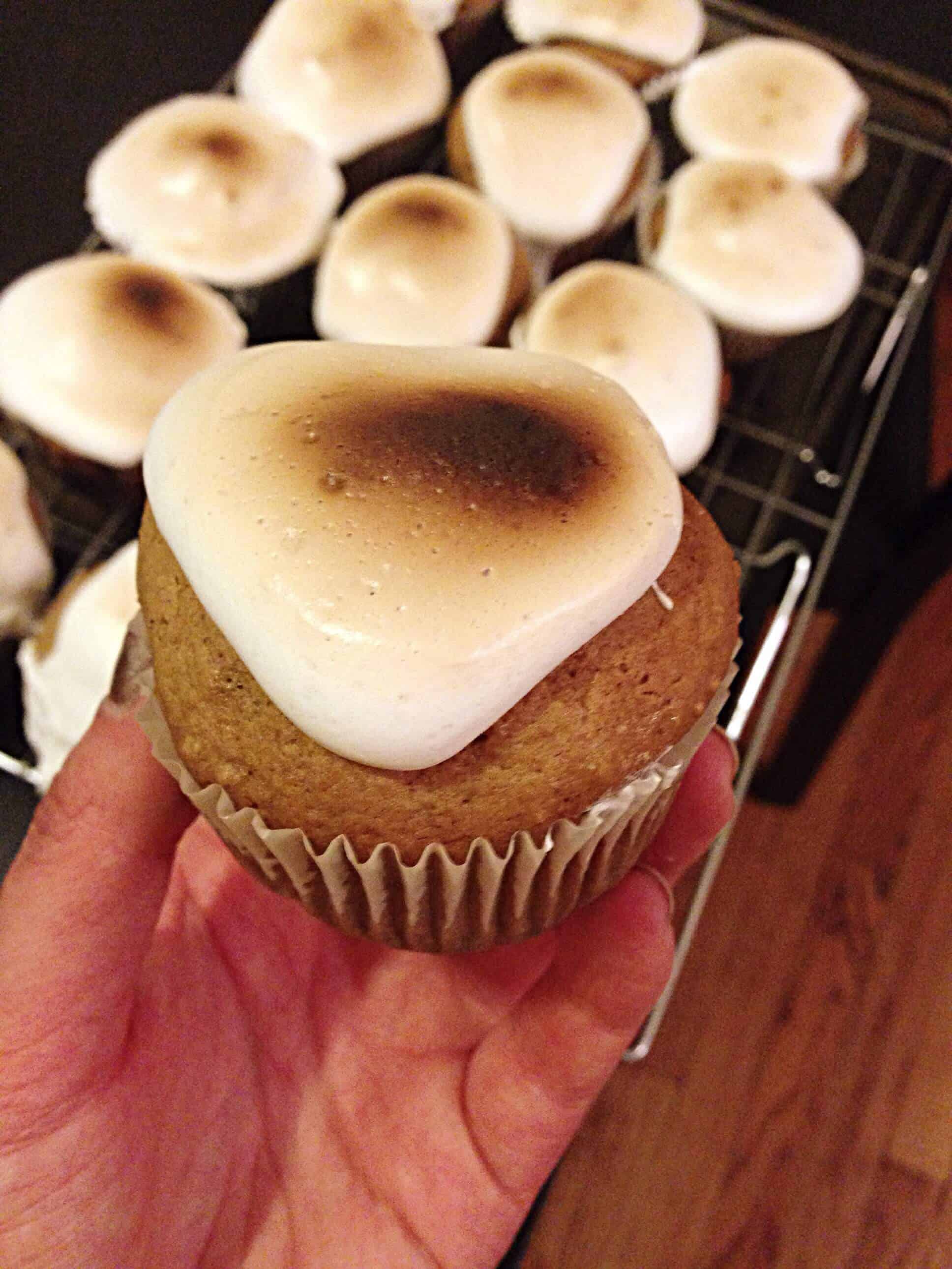 In a double boiler, whisk together the egg whites and sugar until the sugar is completely dissolved and the egg whites are warm to the touch, about 2-3 minutes.
Remove from the heat, and continue to beat until the egg whites form stiff, shiny peaks (about 5 minutes).
Let the meringue cool fully before spooning over the top of the cooled cupcakes. Place cupcakes in broiler for 1-2 minutes, until the tops are just toasted.
If desired, add a small dollop of meringue and sprinkle candied walnuts on top. I added the nuts last minute, because I thought the cupcake needed a textural component.
I HIGHLY recommend adding nuts to the top of these sweet potato cupcakes, or into the batter 😀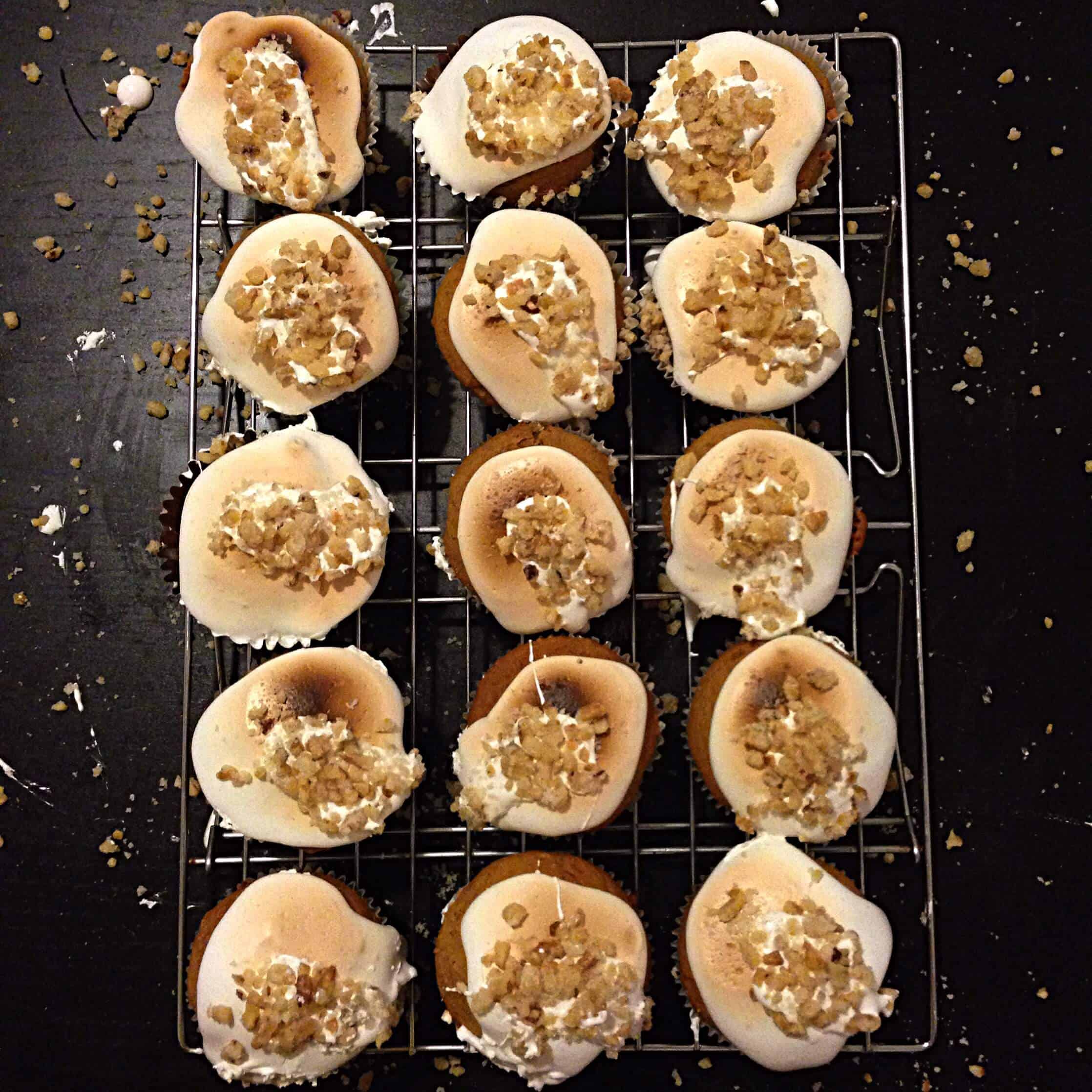 Other Recipes You Might Like: