This week I'll be live-streaming a cookie dough cake on the Food Network!
With that in mind, I figured it was time I post my edible cookie dough recipe!
This recipe is so versatile, and can be used in so many different ways! Of course, edible cookie dough balls were the first thing that came to mind for me.
But you can also make edible cookie disks, to fill cakes with! Or you can stuff cookie dough into cupcakes, for an awesome surprise!!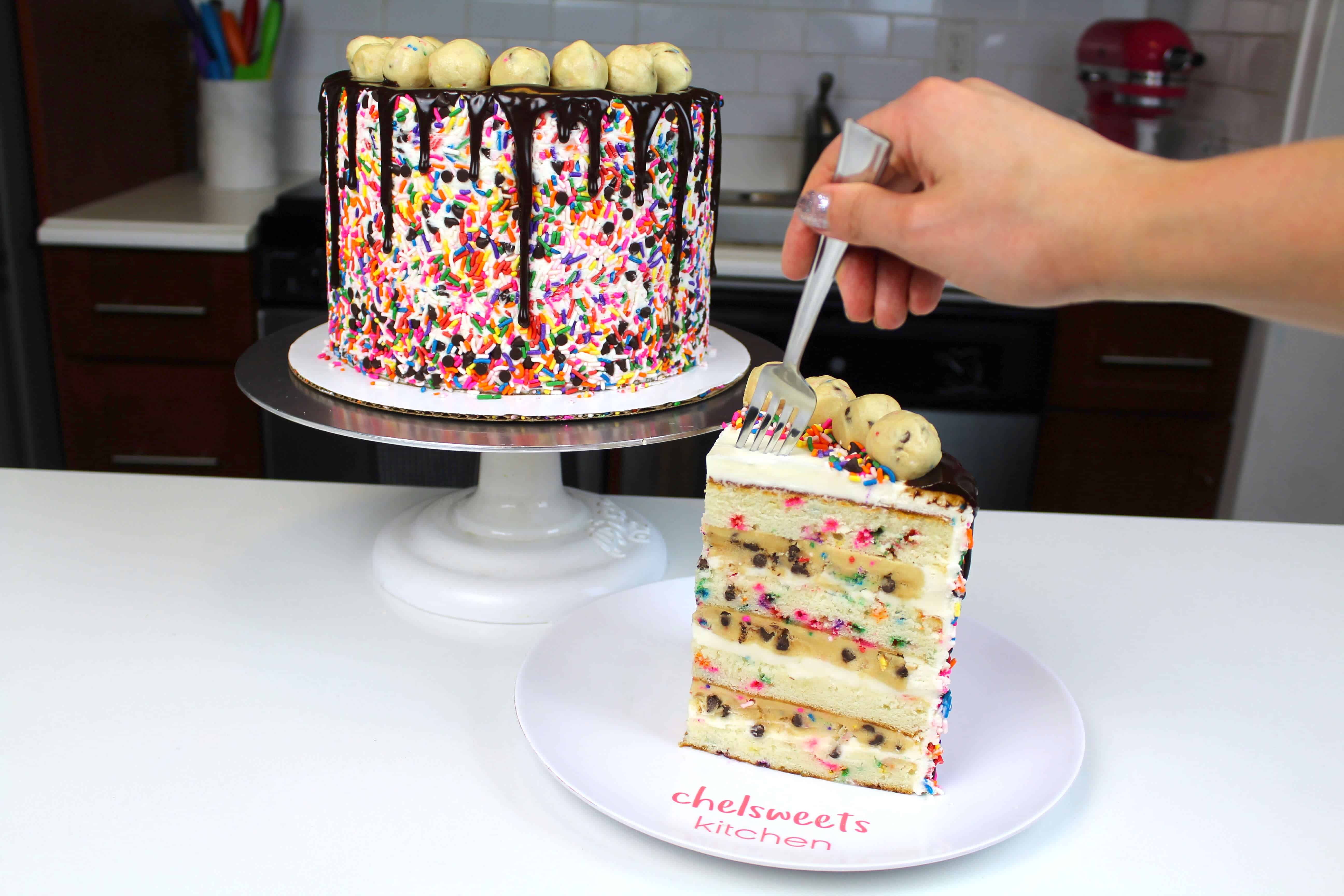 This cookie dough can also be made far in advance, and frozen! It keeps for up to 2 months, if you can resist eating it 😛
I like to form the cookie dough into whatever shape I will need down the road.
This could mean rolling a batch into uniformly sized balls to decorate a cake with, or into disks slightly smaller than the size of my cake layers, to be used as a cake filling!
With cookie dough balls, I usually place them in an airtight container before popping them into the  freezer.
With the cookie dough disks, I like to double wrap them in plastic wrap, and place then on cake boards so that they freeze nice and flat.
I also LOVE making mini cookie balls, to snack on! They're so cute when they're bite sized, and I feel like you're allowed to eat wayyy more when they're miniature sized!!
If you ever want to be the hero of a party, bring these edible cookie dough bites. Just make sure you bring a ton, because these things go fast!!
Note: If you want to be sure your flour is safe, you can pasteurize it by microwaving it!! Just be sure that the internal temperature reaches 160 degrees Fahrenheit.
I've made a few tweaks to this recipe over the last year, and this is my final recipe.
To make this edible cookie dough, place butter and brown sugar into bowl, and beat on medium speed using a hand mixer or the whisk attachment of a stand mixer.
Once the butter and brown sugar are creamed together, mix in the salt, heavy cream, and vanilla.
Next mix in the flour, one cup at a time. With a spatula, gently fold in both types of chocolate chips, and sprinkles.
The batter should be sturdy enough to shape with your hands. If it still seems too tacky, add in more flour, 1/4 cup at a time.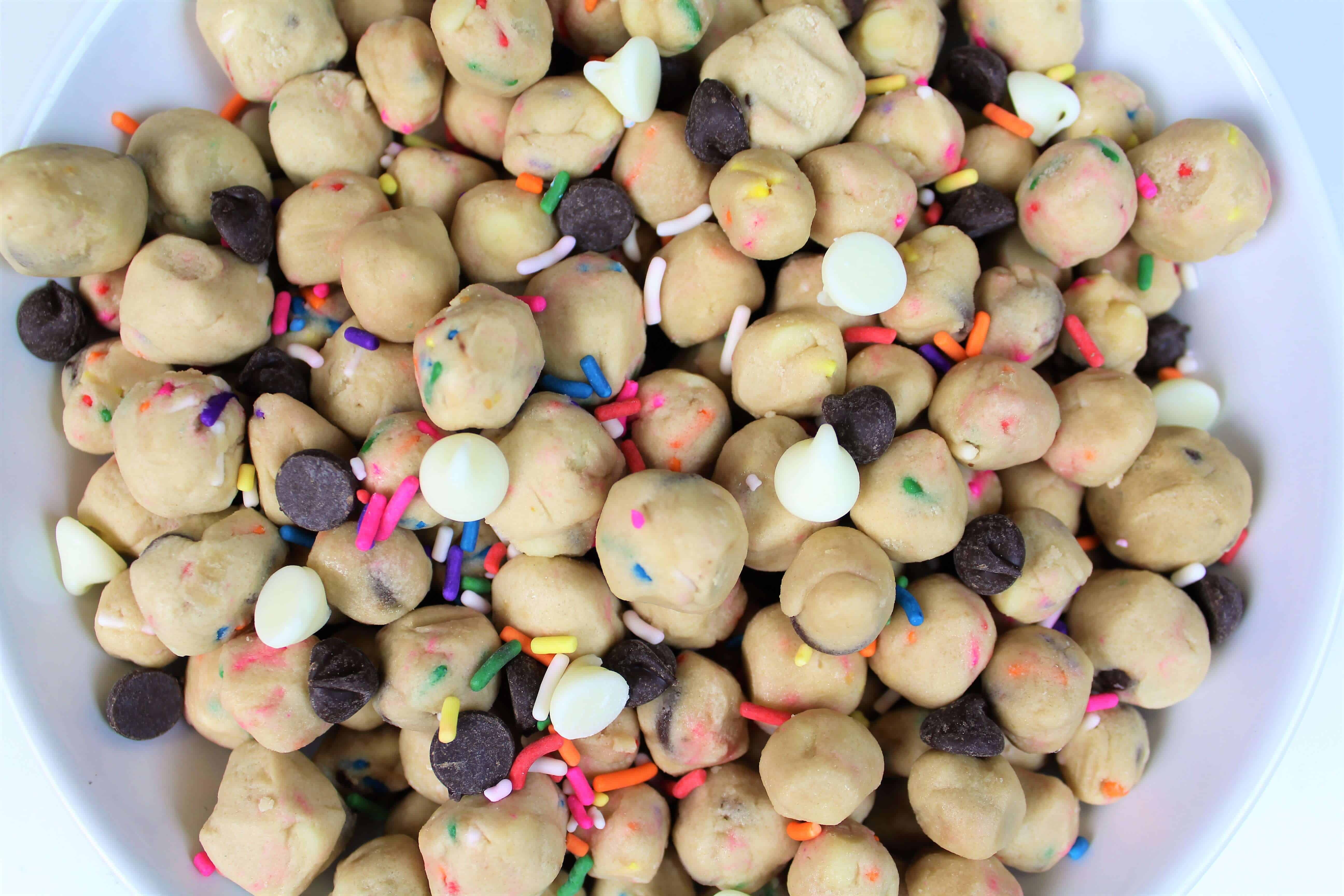 If your dough seems too firm, add in more heavy cream, 1 Tbsp. at a time.
I like to shape the dough into either disks to place between cake layers, or into balls for cake decorating!
You also forgo this step and just eat the dough out of the bowl 😛
Edible Cookie Dough Ingredients:
 1 1/2 cups of unsalted butter (3 sticks), room temperature
2 1/4 cups of brown sugar (light or dark)
1 tsp. salt
1 tsp. vanilla
1 Tbsp. heavy cream
2 1/4 cups all purpose flour
1 cup mini chocolate chips
1/2 cup white chocolate chips
1/2 cup rainbow sprinkles