There aren't many thing in life I love more than dessert… so when I can put a healthy twist on one of my favorite desserts, I am one happy girl! These raw carrot cake balls do just that.
I discovered how versatile dates can be when I made lemon date bars last month, and I've been dreaming up new flavor combinations ever since.
These taste just like a carrot cake cake pop, but without all the cream cheese and sugar.
In fact, they're vegan, paleo, and gluten free! It's such a quick and easy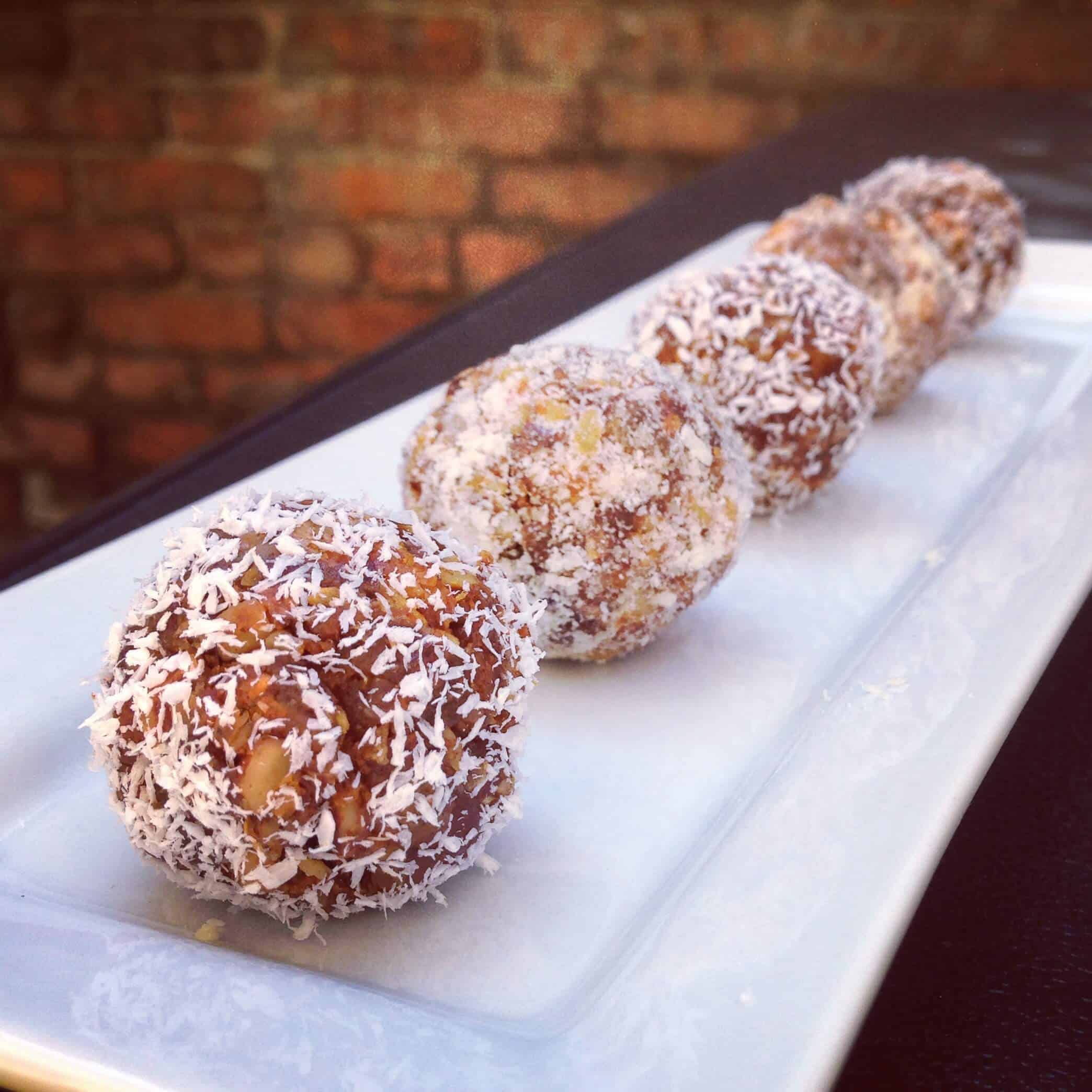 Raw Carrot Cake Ball:
12 oz. pitted dates
1 cup almonds
The zest of one small orange
2 tsp cinnamon
1/2 tsp nutmeg
1/2 tsp ground ginger
1/4 tsp salt
1 tsp vanilla
1/4 cup shredded coconut, unsweetened
2 medium carrots, finely grated
1/4 cup crushed pineapple
additional shredded coconut and almond meal for coating
Inspiration: A Tasty Love Story
Servings: 25
Add everything besides the carrots in a food processor and blend until you have a well mixed dough. Add the carrots and pulse until the carrots are mixed into the dough, but still has some texture.
Refrigerate for 1 hour, then gently use your palms to shape 3/4 inch balls.
Roll the raw carrot cake balls in whatever topping you prefer, I tested out grated coconut and almond meal. I liked the coconut coating best!
Not only is the coating delicious, it also helps prevent them from sticking together and makes them easier to store.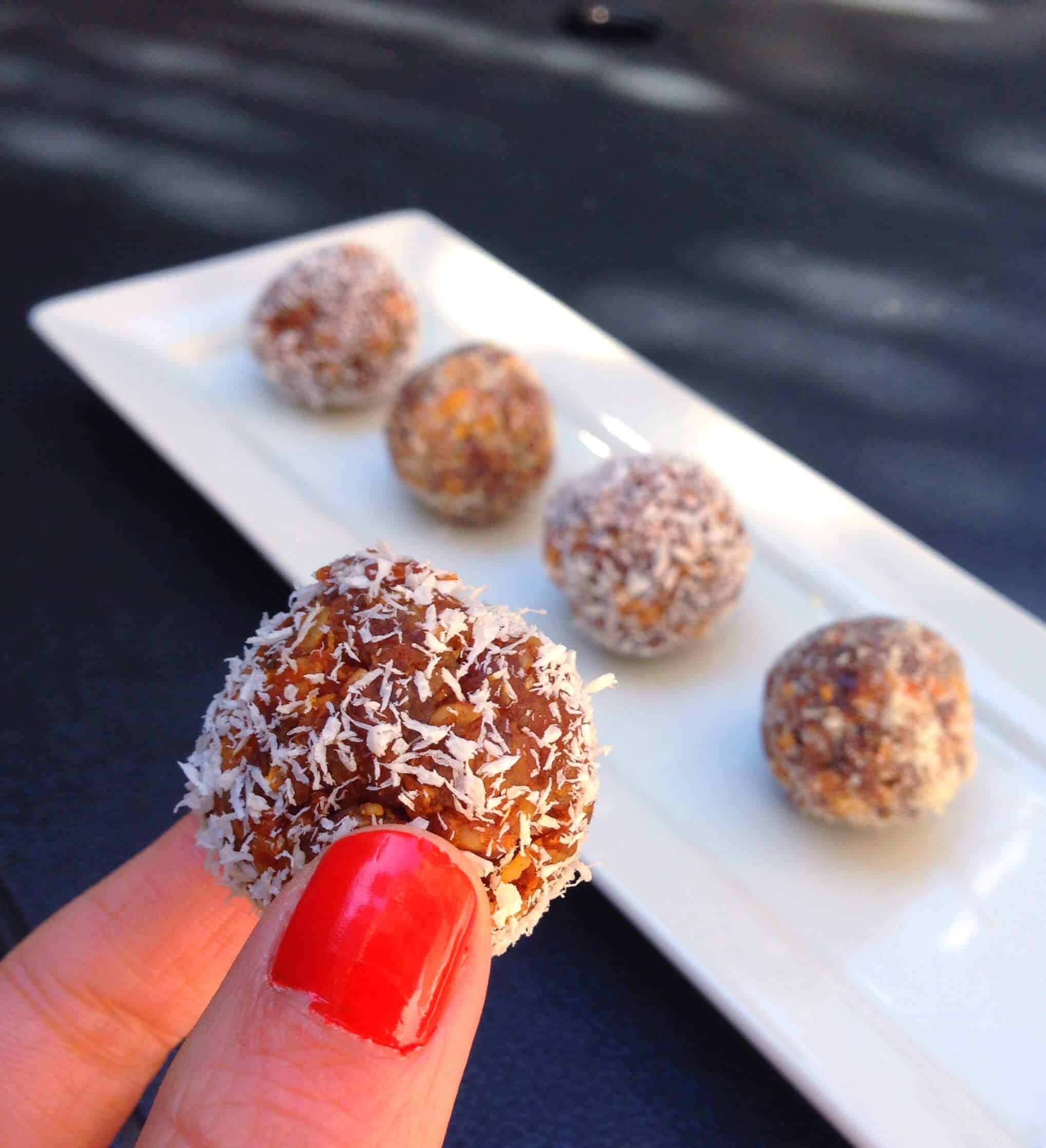 These carrot cake truffles definitely taste healthier than my normal treats, but I like that these can satisfy my sweet tooth AND leave me feeling great!
Feel free to adjust the amount of spices to suit to your taste! I like to be a bit heavy handed with the cinnamon and nutmeg 🙂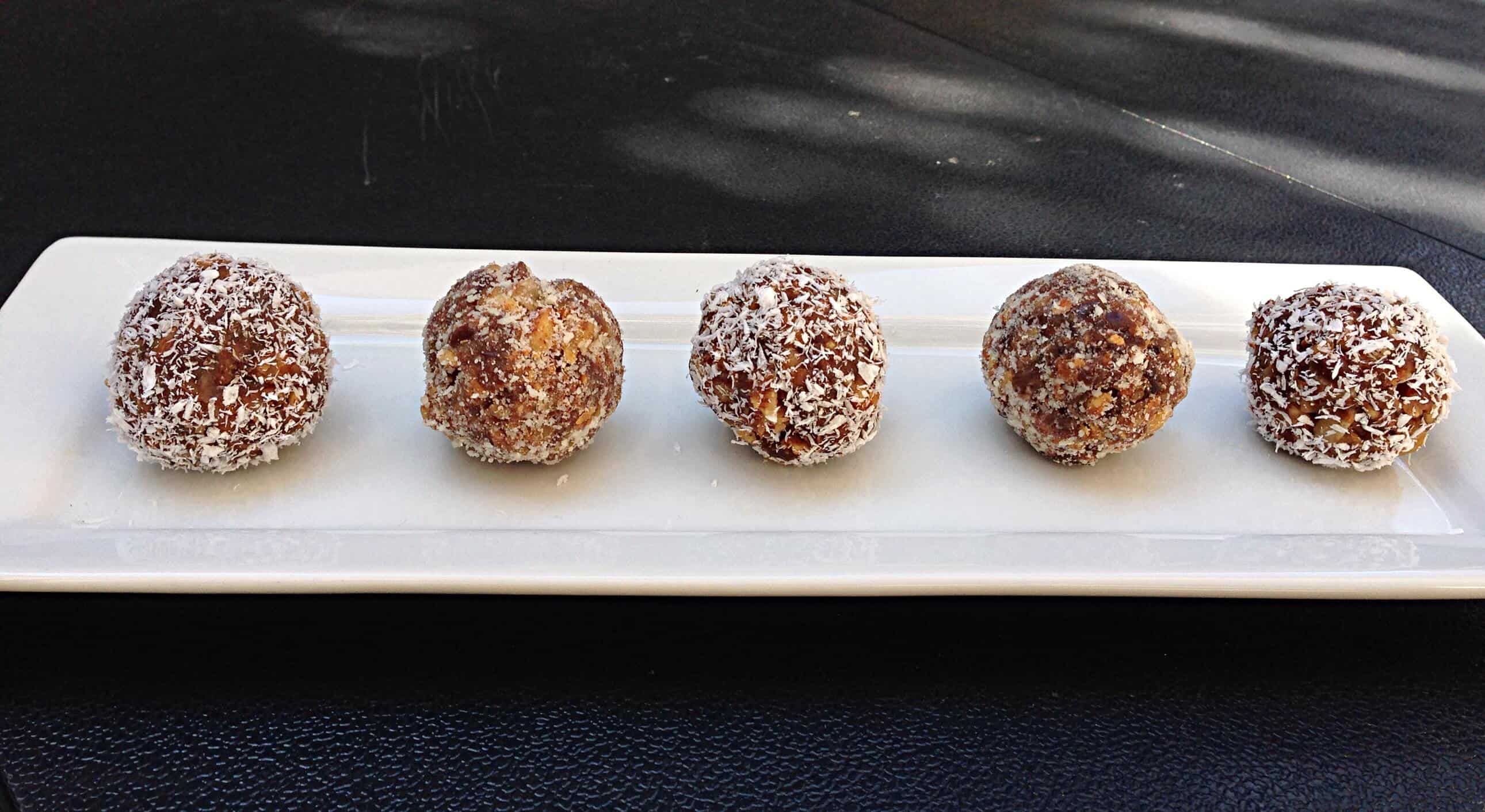 Other Recipes You Might Like: