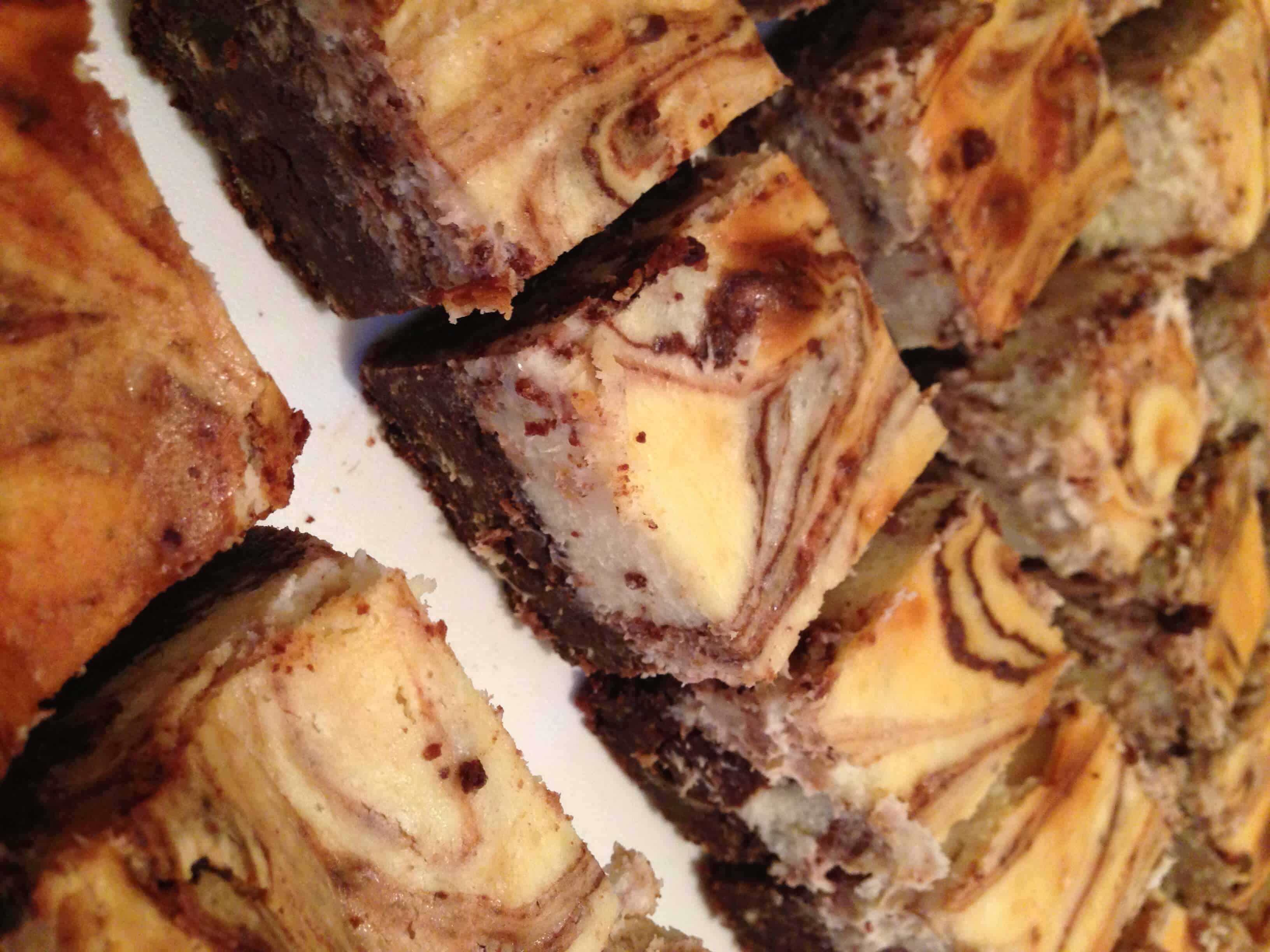 These cheesecake-swirled black bean brownies are a wonderful balance between a healthy treat and indulgence. And I SWEAR, the black beans are undetectable. The ingredients include:
Black Bean Brownie Base:
3 cups black beans
4 tablespoons cocoa powder — dutch or regular
1 cup quick oats
1/2 teaspoons salt
2/3 cup agave syrup
4 tablespoons sugar
1/2 cup coconut or vegetable oil
4 teaspoons pure vanilla extract
1 teaspoons baking powder
1 cup dark chocolate chips
Cheesecake Swirl:
2 (8 oz.) Packages of cream cheese (softened)
2/3 cup sugar
2 eggs
2 tsp vanilla
Yield: 28 brownies
Calories: 230 per piece
Protein: 7 grams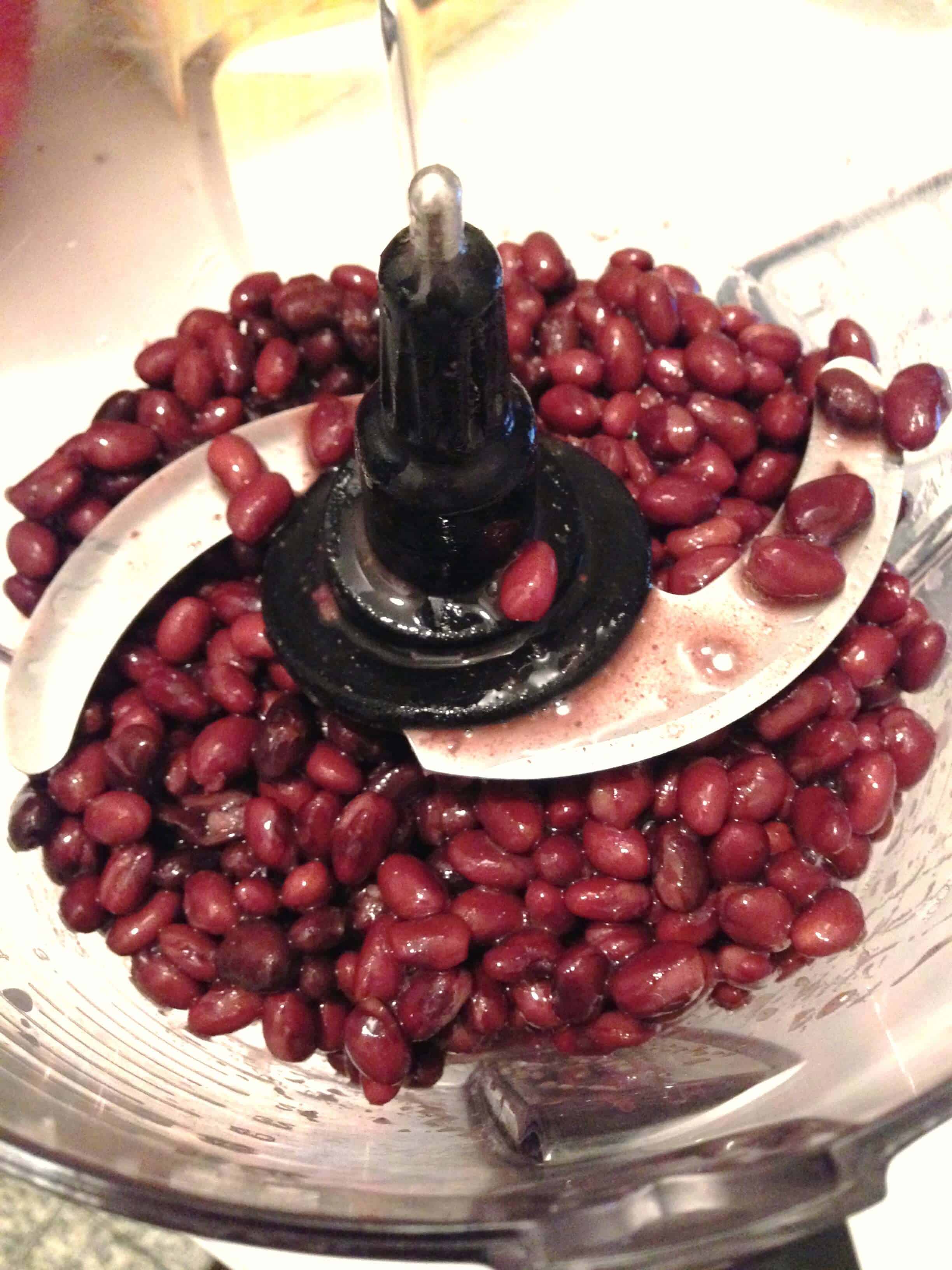 Preheat oven to 350 degrees Fahrenheit. Combine all ingredients except chips in a good food processor, and blend until completely smooth.
Stir in the chips, then pour into a greased, foiled, 9×13 pan.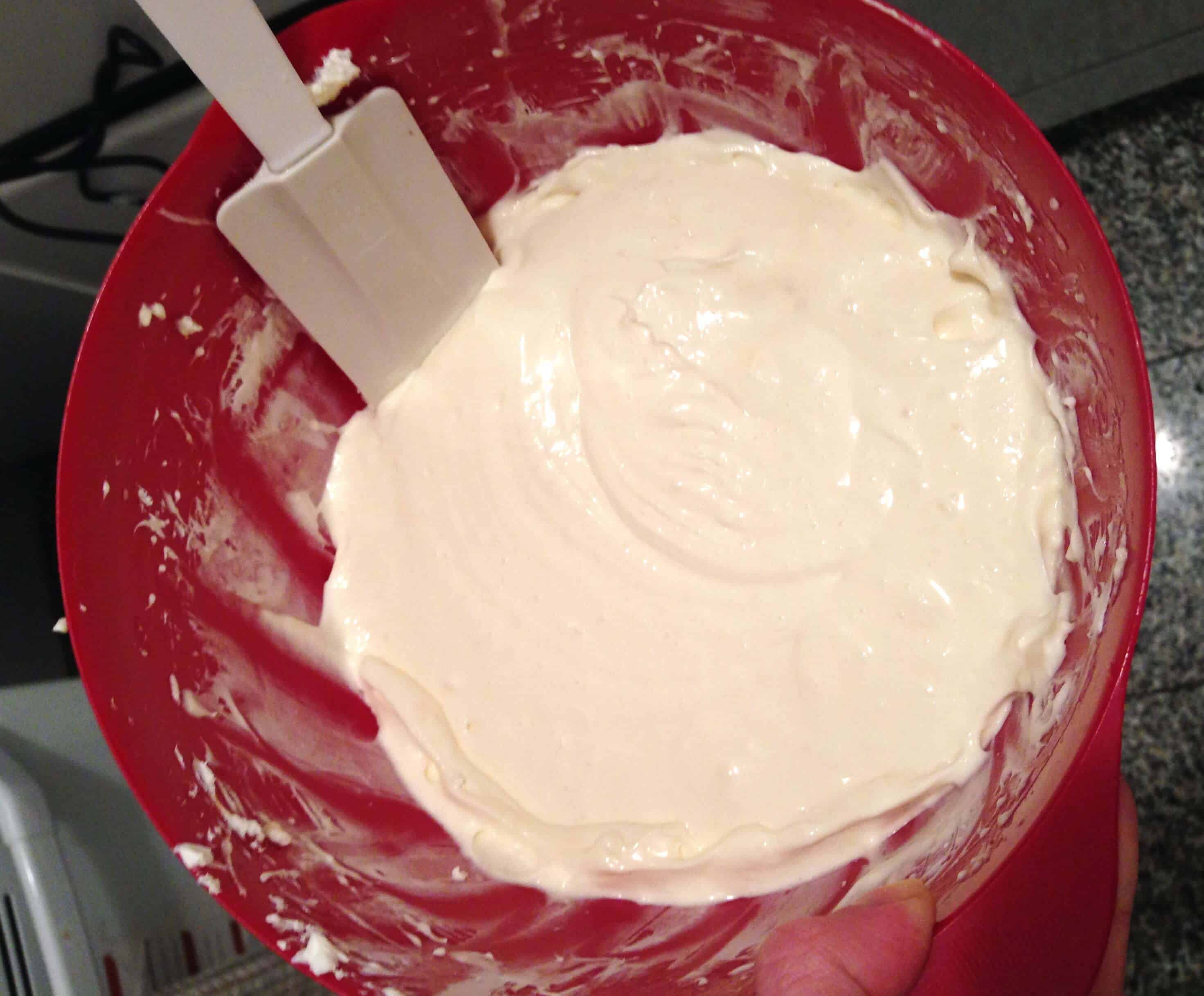 In a large bowl, combine all the fillings for the cheesecake swirl.
Mix on a medium speed with a hand mixer, until all ingredients are incorporated. The mixture should be relatively thick.
Pour this over the brownie batter, and gently drag a knife up and down the pan. Once done creating the swirl marks, place brownies in oven.
Bake for 25-30 minutes, then let cool before cutting. For more precise cuts, use unflavored dental floss!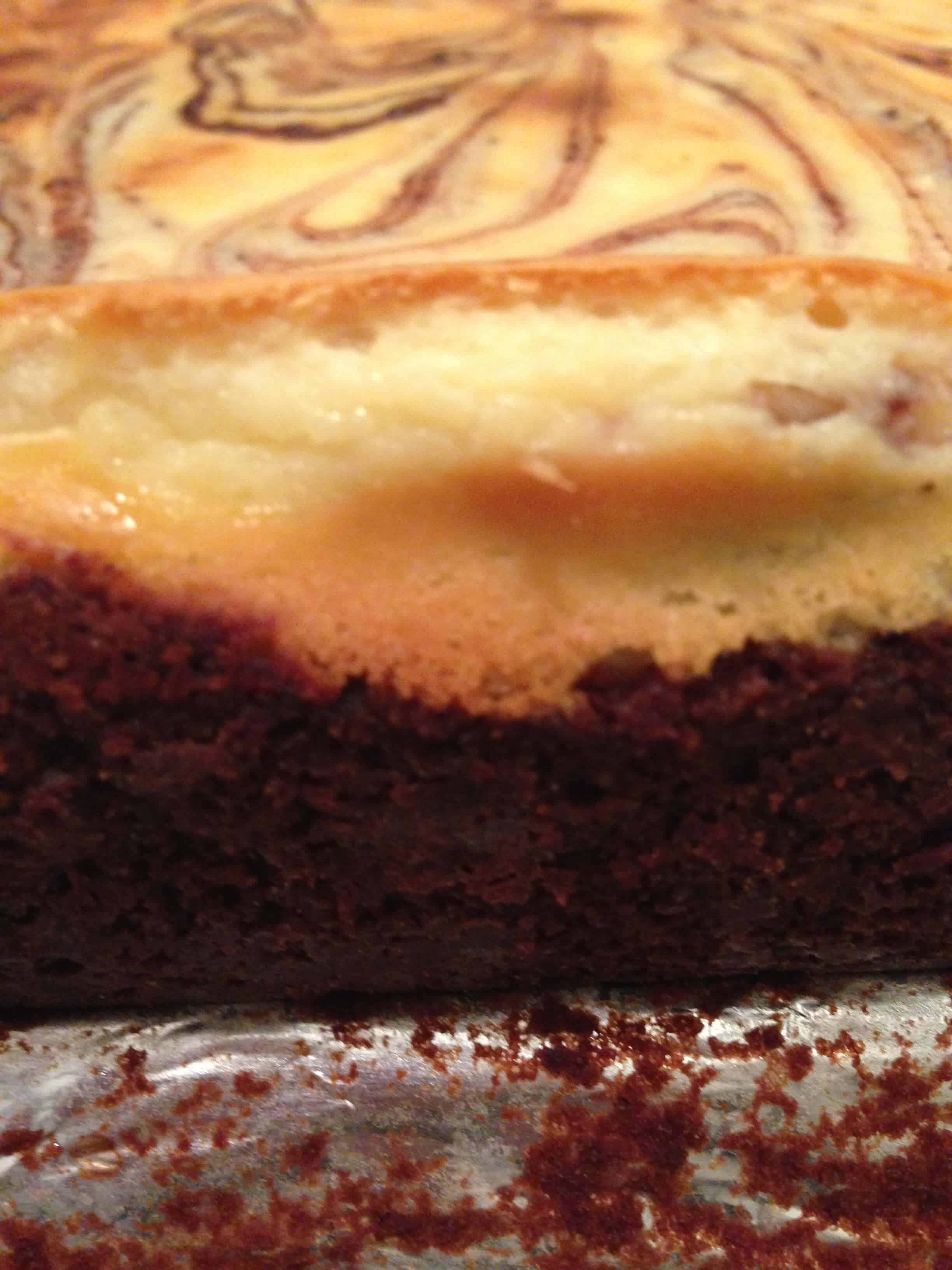 These black bean brownies were EXCELLENT!! The beans give the brownie a wonderfully thick, fudgy texture…which is just how I like my brownies!
The cheesecake also helps jazz them up, and no one had a clue what the "secret ingredient" was! I will definitely be baking with black beans in the future 😀
Making These Black Bean Brownies in Advance
These dairy free brownies keep at room temperature for up to 3 days. Store them in an airtight container to keep them fresh.
You can also freeze these brownies for up to two months! Freeze them uncut on a sheet pan until they're firm to the touch, then wrap them in a layer of plastic wrap and then foil.
When you're ready to eat the brownies place them in the fridge overnight, then unwrap and enjoy the following day.
How To Make The Best Black Bean Brownies
Be sure your ingredients are at room temperature. It helps them mix together better.
Bake these brownies in a metal pan, not a glass pan! Glass gets hotter than metal pans. If you have to bake these in a glass pan, bake them at 325 F.
Chill your brownies before cutting into them! It will make them much easier to cut.
Use a warm, sharp knife to get clean slices. Fill a tall cup with hot water and drip a sharp knife into it. Dry the knife fully, then make a slice. Repeat with each cut and wipe the blade clean after each cut.
If you want to make this recipe in a 8×8 inch pan, halve the recipe and bake at 350 F for 25-30 minutes.
To make gluten free black bean brownies, swap in your favorite gluten free flour blend for the AP flour this recipe calls for. Be sure to over-mix your batter and let it sit for at least 30 minutes before baking for best results
Let Me Know What You Think!
If you try this recipe for black bean brownies, I'd love to hear what think of it! Please let me know your thoughts by sharing a comment.
Other Recipes You Might Enjoy: