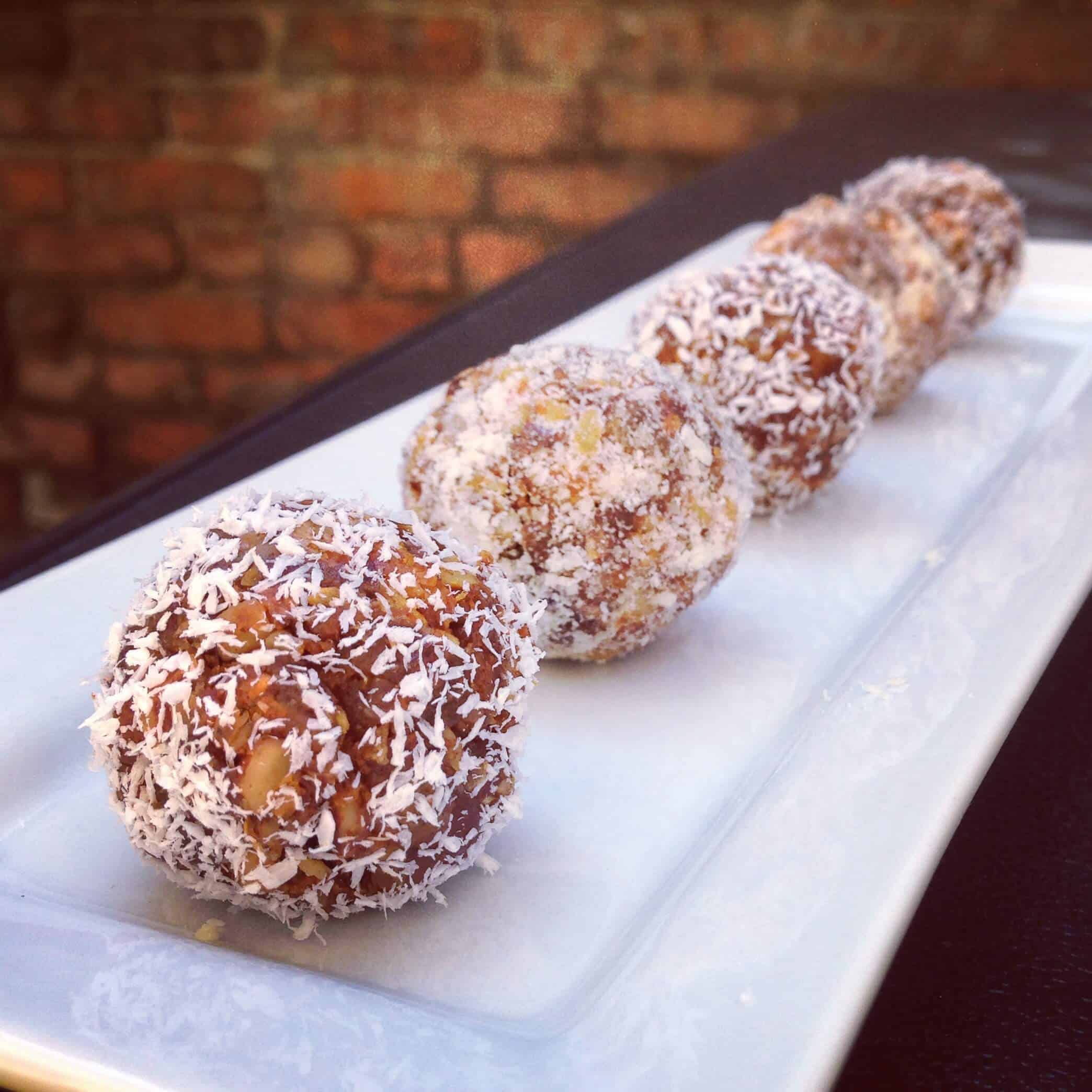 There aren't many thing in life I love more than dessert… so when I can put a healthy twist on one of my favorite desserts, I am one happy girl! I discovered how versatile dates can be when I made lemon date bars last month, and I've been dreaming up new flavor combinations ever since. These taste just like a carrot cake cake pop, but without all the cream cheese and sugar! In fact, they're VEGAN! I have to say, I'm pretty impressed with how they turned out.
Carrot Cake Truffles:
12 oz. pitted dates
1 cup almonds
The zest of one small orange
2 tsp cinnamon
1/2 tsp nutmeg
1/2 tsp ground ginger
1/2 tsp salt
1/2 tsp vanilla
1/4 cup shredded coconut, unsweetened
2 medium carrots, finely grated
1/4 cup crushed pineapple
additional shredded coconut and almond meal for coating
Inspiration: A Tasty Love Story
Servings: 25
Nutrition per serving:
Add everything besides the carrots in a food processor and blend until you have a well mixed dough. Add the carrots and pulse until the carrots are mixed into the dough, but still has some texture.
Refrigerate for 1 hour, then gently use your palms to shape 3/4 inch balls. Roll the balls in whatever topping you prefer, I tested out grated coconut and almond meal. I liked the coconut coating best!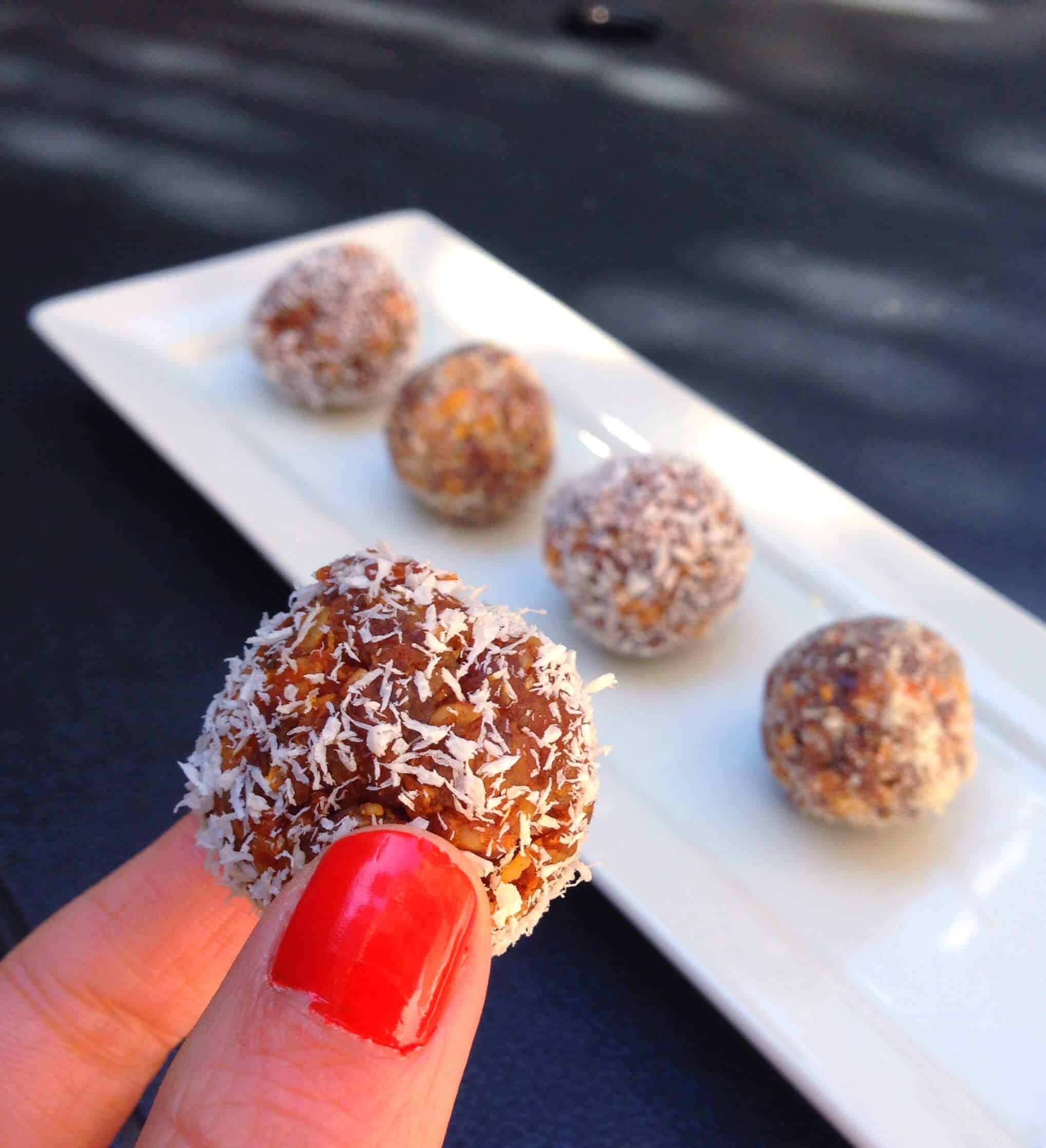 I thought the truffles tasted wonderful. They definitely taste healthier than my normal treats, but I like that these can satisfy my sweet tooth AND leave me feeling great!