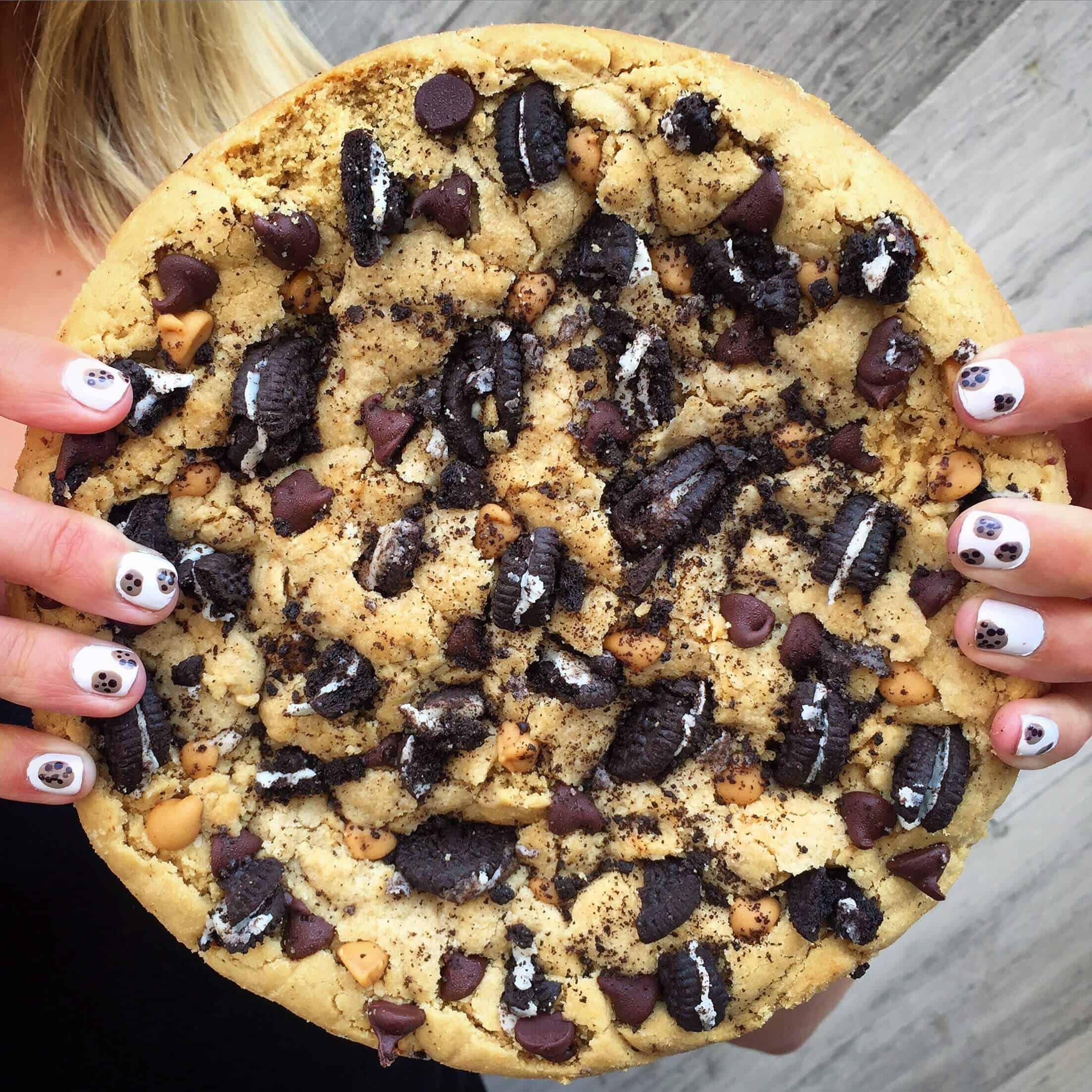 I've baked a lot of cookies lately, but the same types of cookies.
You can only make so many browned butter chocolate chip cookies before you start daydreaming about new flavors, new mix-ins…new anything! That's how I came up with this recipe.
I took one of my favorite soft chocolate chip cookie recipes, added in some peanut butter, a little extra flour, and a ton of Oreos, and vua lah! Was this idea heavily influenced by the Parent Trap? Yes. Yes it was.
Peanut Butter Cookie Dough:
3/4 cup unsalted butter, softened to room temperature
1 cup packed dark brown sugar
1 large egg + 1 egg yolk
2 teaspoons vanilla extract
2 1/4 cups all-purpose flour
2 teaspoons cornstarch
1 teaspoon baking soda
1/2 teaspoon salt
1/2 cup creamy peanut butter (I used Skippy's)
1 and 1/2 cup semi-sweet chocolate chips
1 cup crushed Oreos
1/4 cup peanut butter chips
Preheat oven to 350°F. Line and spray an 8-inch cake pan with nonstick spray, and set aside.
In a large bowl using a mixer (hand or stand), beat the butter at a medium speed until completely smooth. Add the brown sugar, and beat on medium speed until creamy, about 1 minute. Mix in egg, egg yolk, and vanilla on medium-high speed until combined. Scrape down the sides of the bowl with a spatula, as needed.
In a separate bowl, combine flour, cornstarch, baking soda and salt. Slowly mix the dry ingredients into the wet ingredients, until just combined. Add 1 and 1/4 cups chocolate chips and 3/4 cup of the crushed Oreos into the mix. Gently stir the ingredients with a spatula, until the ingredients are evenly dispersed.
Press the cookie dough evenly into the prepared pan. Bake for 25-30 minutes or until the cake is lightly golden brown. Remove from the oven and set the pan on a wire rack to cool for about 30 minutes. Once mostly cooled, press the remaining Oreo pieces, peanut butter chips, and chocolate chips onto the top of the cookie. Let the cake cool for another 15 minutes, then use a spatula to loosen the sides of the cookie cake from the pan, and remove from the pan.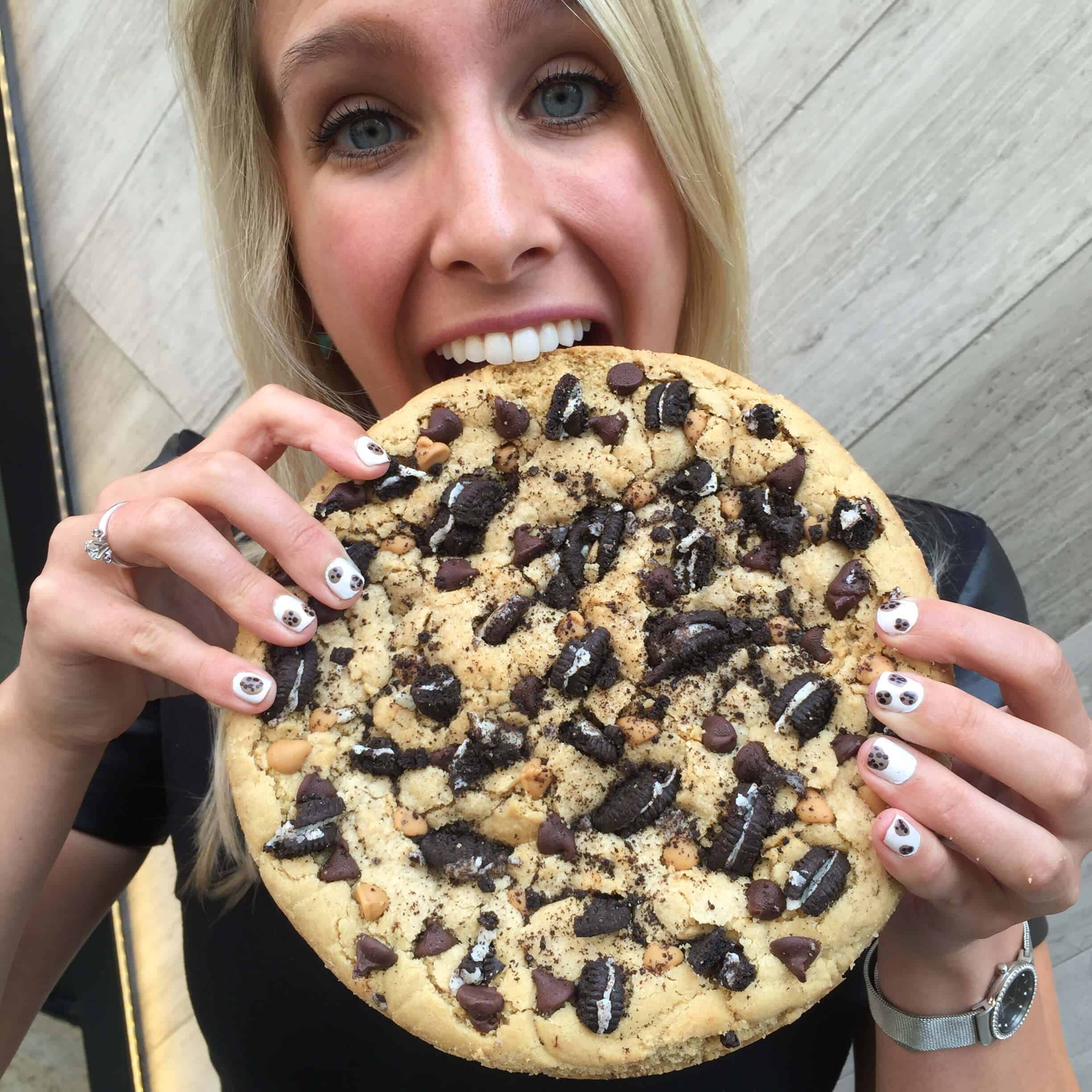 I may have bitten off more than I could chew 😛 And yes, my nails do match my cookie!!