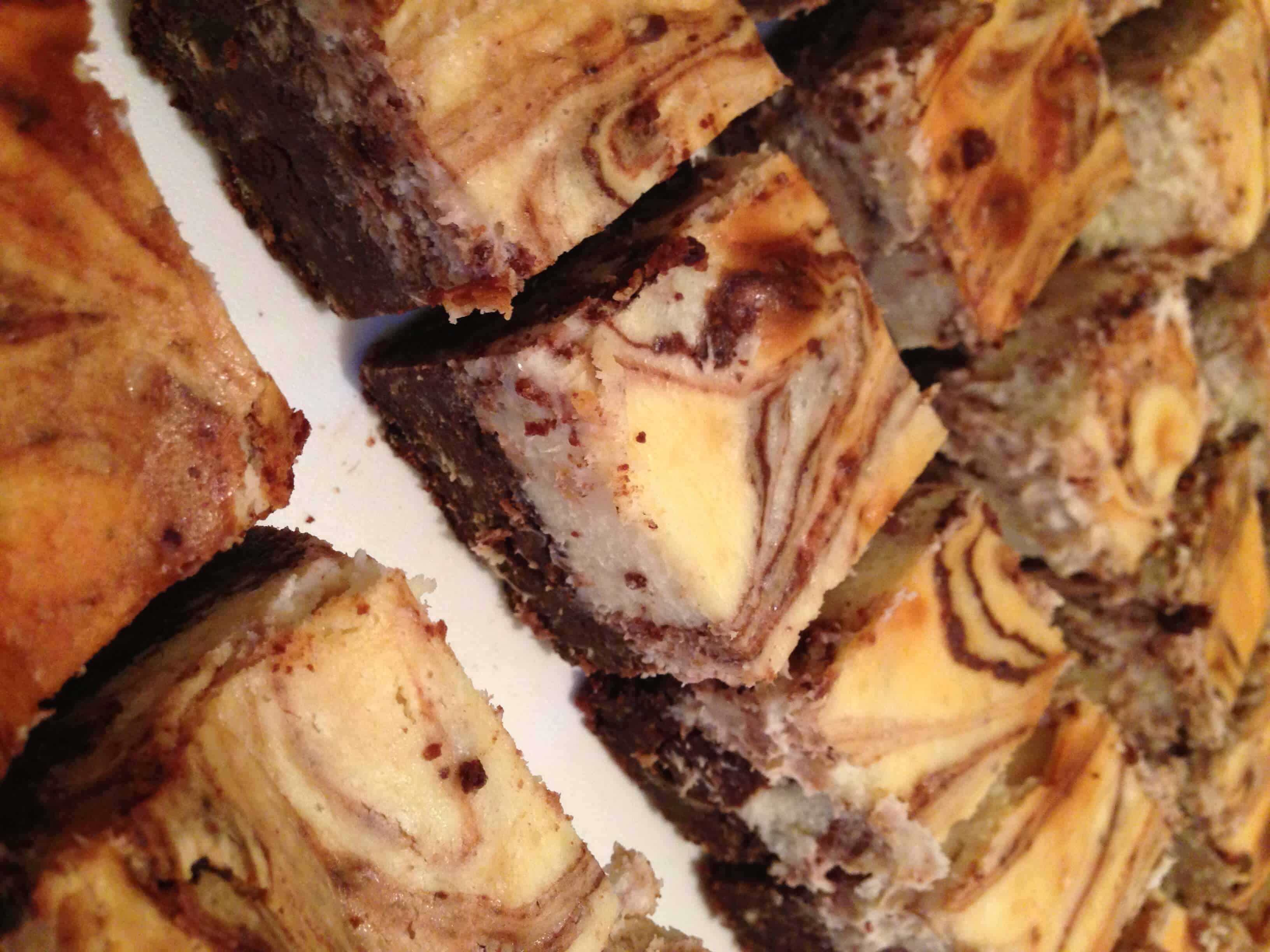 I have been feeling relatively adventurous in my kitchen lately, and decided it was time to expand my baking repertoire. These cheesecake swirled black bean brownies are a wonderful balance between a healthy treat and indulgence. And I SWEAR, the black beans are undetectable. The ingredients include:
Brownie Base:
3 cups black beans
4 tablespoons cocoa powder — dutch or regular
1 cup quick oats
1/2 teaspoons salt
2/3 cup agave syrup
4 tablespoons sugar
1/2 cup coconut or vegetable oil
4 teaspoons pure vanilla extract
1 teaspoons baking powder
1 cup chocolate chips
Cheesecake Swirl:
2 (8 oz.) Packages of cream cheese (softened)
2/3 cup sugar
2 eggs
2 tsp. vanilla
Yield: 28 medium sized brownies
Calories: 230 per piece
Protein: 7 grams
Directions:
Preheat oven to 350 degrees Fahrenheit. Combine all ingredients except chips in a good food processor, and blend until completely smooth. Stir in the chips, then pour into a greased, foiled, 9×13 pan.
In a large bowl, combine all the fillings for the cheesecake swirl. Mix on a medium speed with a hand mixer, until all ingredients are incorporated. The mixture should be relatively thick. Pour this over the brownie batter, and gently drag a knife up and down the pan. Once done creating the swirl marks, place brownies in oven. Bake for 25-30 minutes, then let cool before cutting. For more precise cuts, use unflavored dental floss!
The brownies were EXCELLENT!! The beans give the brownie a wonderfully thick, fudgy texture…which is just how I like my brownies! The cheesecake also helps jazz them up, and no one had a clue what the "secret indredient" was! I will definitely be baking with black beans in the future 😀