I've heard a lot of great things about coffee body scrubs, and I was intrigued. So I did a little research, and found that coffee really IS wonderful for your skin. Your skin absorbs the antioxidants, it is a natural exfoliate, it can help increase blood flow, and improve the appearance of your skin (since it's a vasodilator). I couldn't wait to try a coffee scrub on my skin, and gathered my ingredients:
1/2 cup coffee grounds
1 cup sugar
1/2 cup olive oil
1/2 safflower oil
2 tbsp vanilla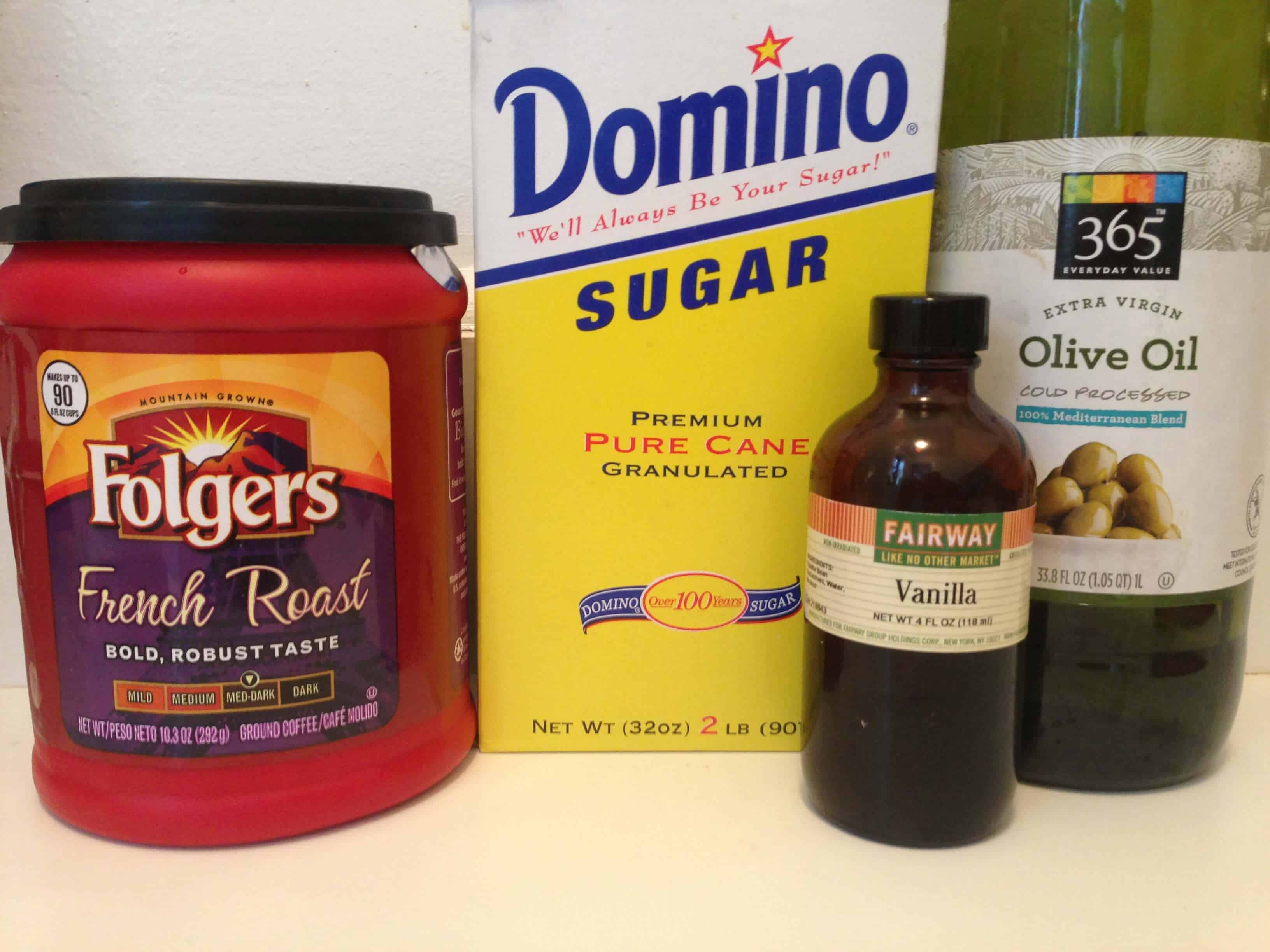 I mixed the sugar and coffee grounds in a mason jar, and then poured in the oils and vanilla. I made sure it was fully mixed, closed the mason jar, and put it in my shower.
I used it for the first time this afternoon, and it was AWESOME. I love the way this scrub smells, and it left my skin feeling incredibly soft. I can't wait to use it again 😀