I feel like crescent rolls are like an open canvas, the possibilities are endless. Usually I follow my sweet tooth and make chocolate crescents, but today I leaned toward the savory side with these crescent roll jalapeno poppers.
They're such a quick and delicious snack and are super easy to make. They're buttery, fluffy, and creamy with a hint of spice. What more could you want from an appetizer?
I usually think of these as an appetizer, but you could totally enjoy them as a snack too.
All you need to make them is:
1 tube crescent dough
4 Tbsp pickled jalapenos
4 oz. cream cheese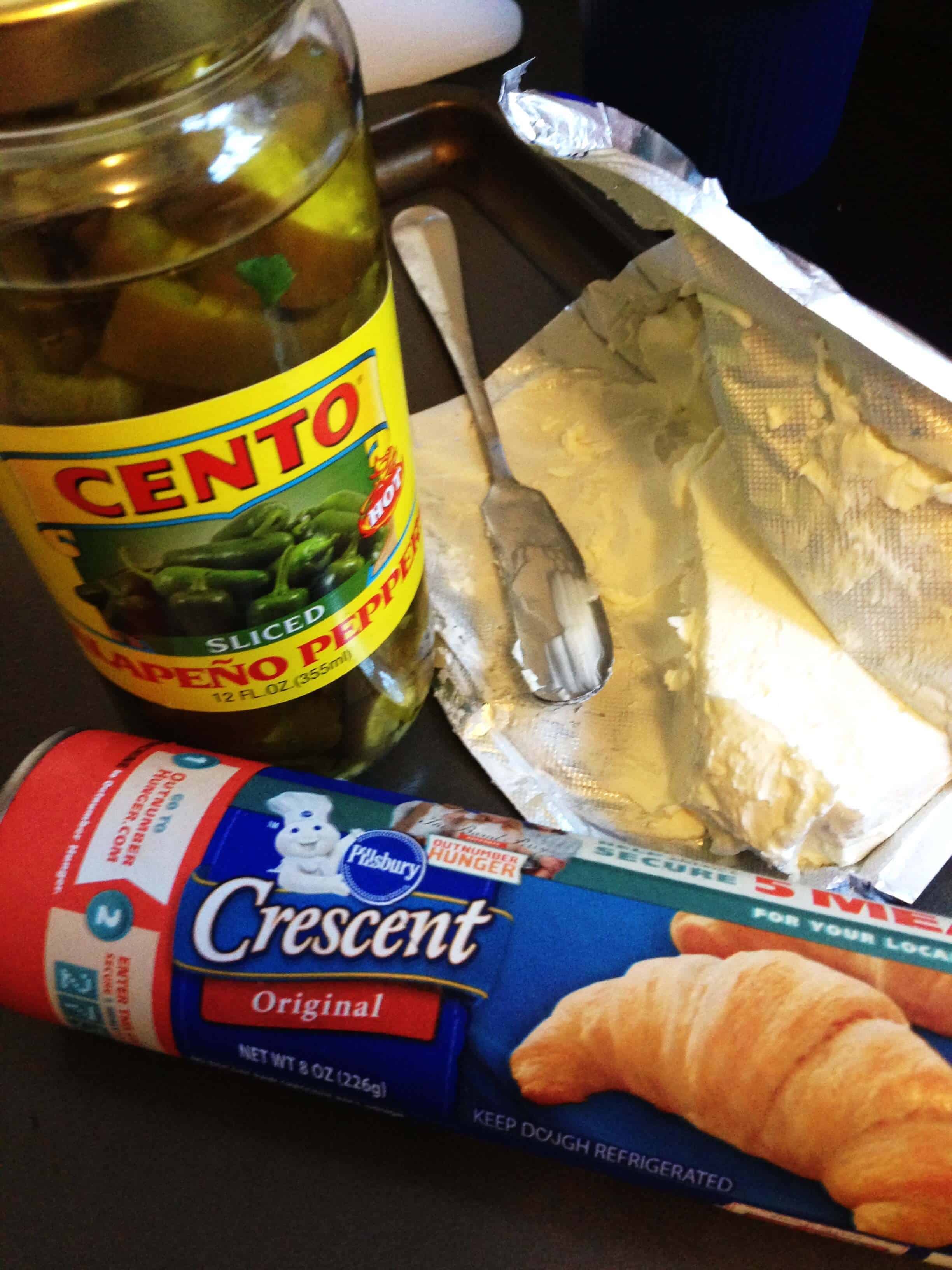 How To Make These Crescent Roll Jalapeno Poppers
Preheat oven to 350 degrees and unroll 1 can of crescent roll dough.
Spread about 1/2 Tbsp of cream cheese at the base of each dough triangle and top with 1/2 Tbsp of pickled jalapenos.
Roll up each crescent up starting from the base. Place them in the oven for about 10 minutes (give or take) until golden brown.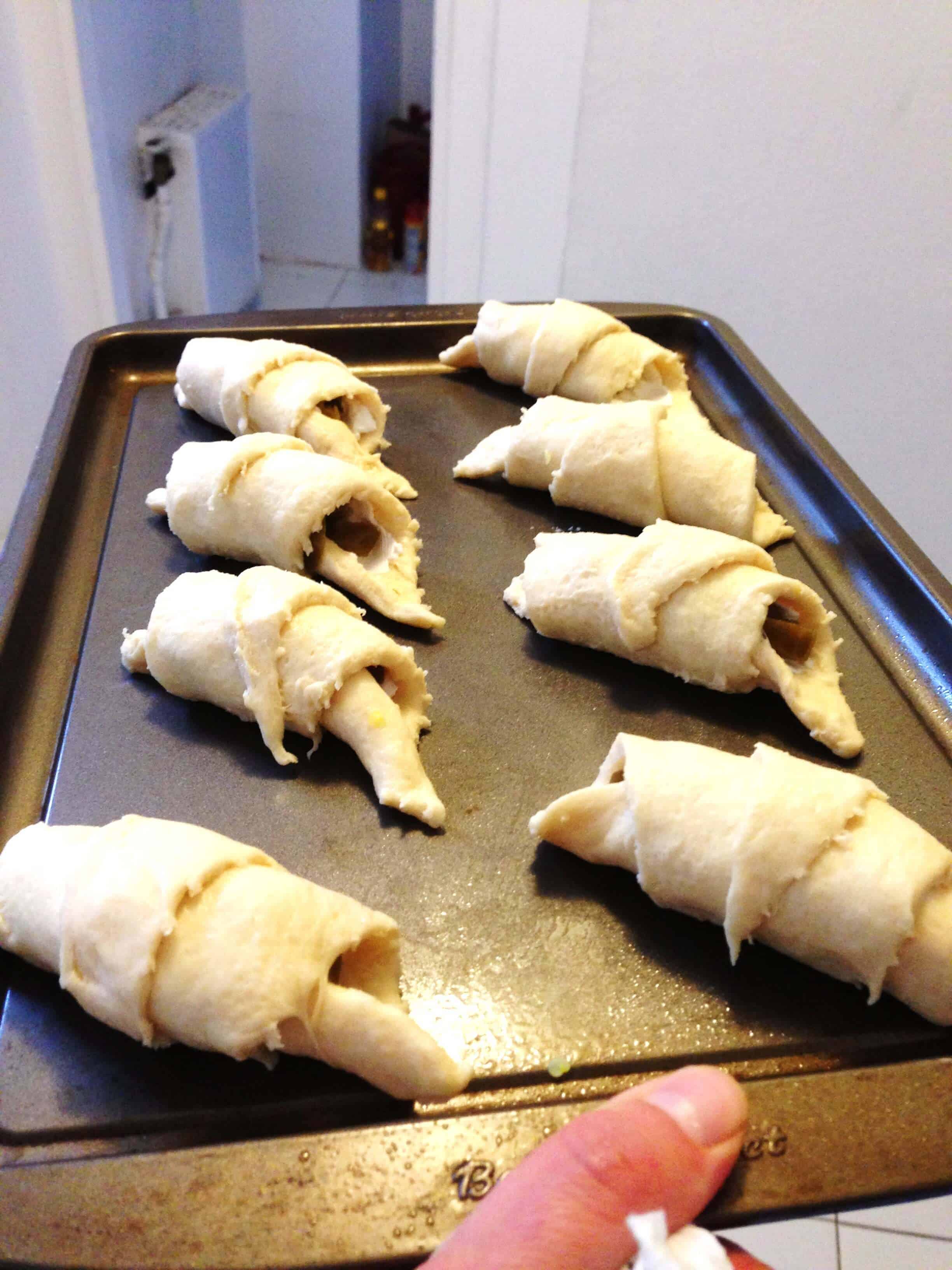 These crescent roll jalapeno poppers literally went like hot cakes. I set them out and they were gone before I knew it! This is definitely my favorite savory crescent recipe!!