I woke up this morning feeling great. The sun was shining, birds were chirping, and I was ready to make some healthy snacks for the week! Blueberries AND chobani yogurts were on sale this week, so I decided to make frozen yogurt covered blueberries. It has to be the easiest thing make EVER! Which is why I thing it's such a great snack.
So I rinsed off my blueberries and began! I used one pint of blueberries and one container of vanilla chobani yogurt.
I just threw a few blueberries in at a time, rolled them around until they were coated, then placed them on wax paper.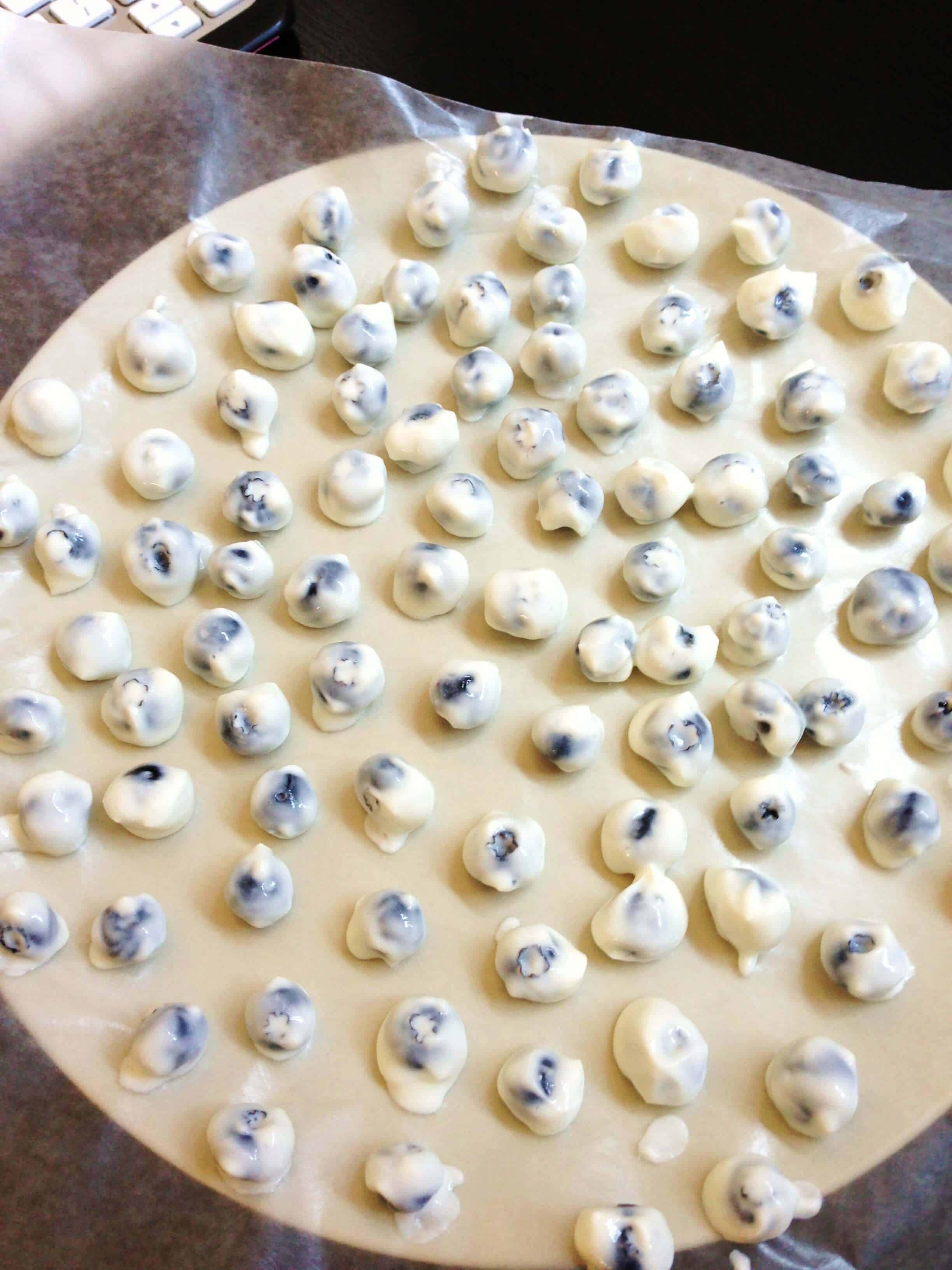 Once all the berries were coated, I placed the plate in the freezer and left them in there until I got back from yoga. When I got home, I peeled them off the wax paper and put them in a container for later.


I can't wait to eat these throughout the week 😀